Sculpture Competition
2021: 7th Biennial Salmon Sculpture Competition in Memory of Pam Salmon
October 15, 2021 - August 1, 2023
Sunken Garden Park, San Angelo
Presented by:
San Angelo Museum of Fine Arts
Angelo State University
Old Chicken Farm Art Center
City of San Angelo
Sponsored by:
Richard and Sherry Salmon
San Angelo Cultural Affairs Council
Texas Commission on the Arts
Twisted Root Burger Co.
The Inn at the Art Center
This year's accepted artists:
Reynaldo Alaniz--Austin, TX
Danville Chadbourne--San Antonio, TX
Art Garcia--Dallas, TX
B.C. Gilbert--Wichita Falls, TX
William Holmberg--Dallas, TX
Dewane Hughes--Troup, TX
Rollin Karg--Kechi, KS
Peter Mangan--Blanco, TX
GiGi Miller--Austin, TX
Michelle O'Michael--Houston, TX
Ben Woitena--Houston, TX
MacRae Wylde--Hood River, OR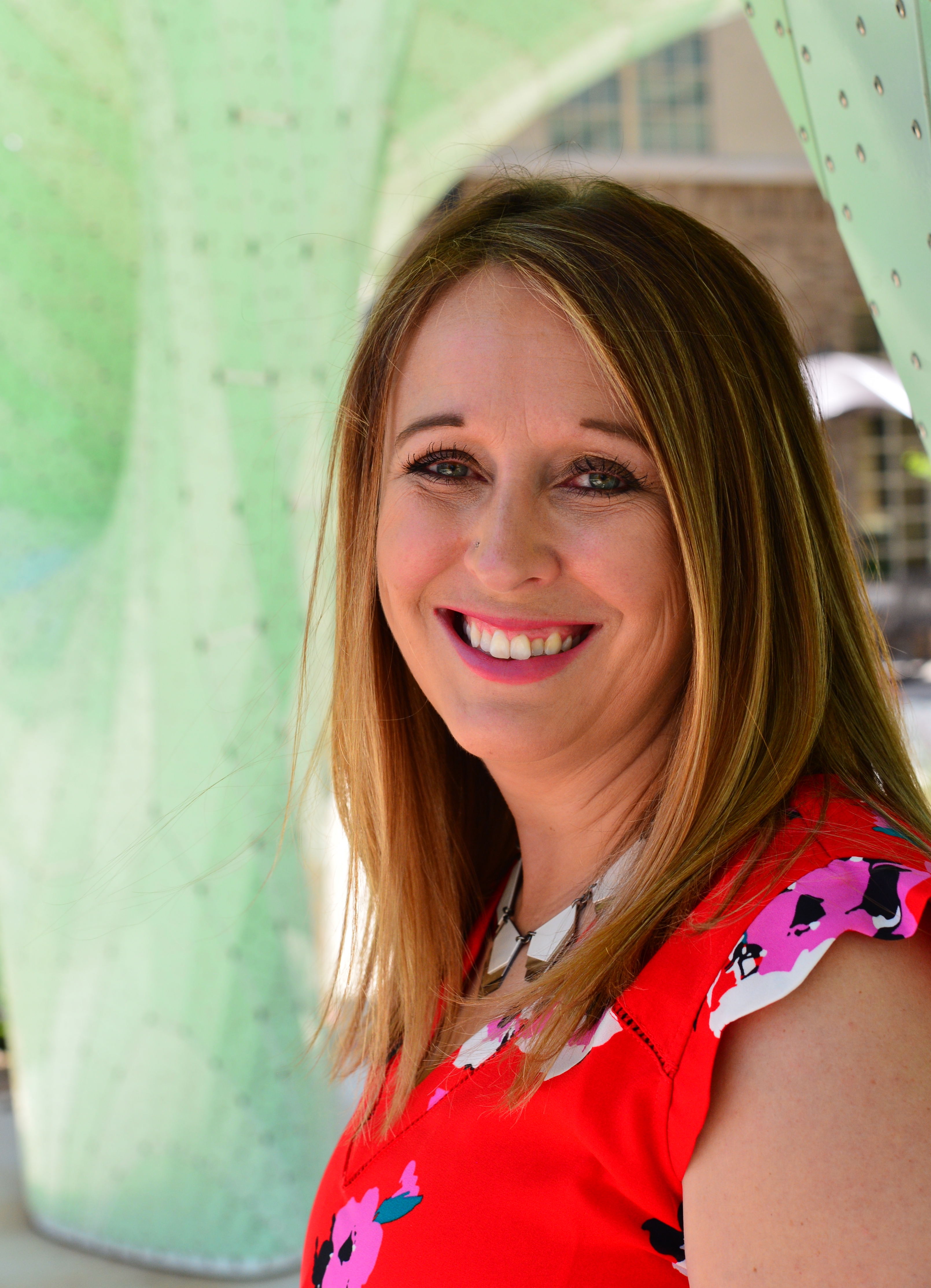 2021 Juror: Emily Wilkinson
Director for Public Art, Texas Tech University System
NOTE: The San Angelo Museum of Fine Arts and the Salmon Sculpture Competition are not affiliated with the Texas Tech University System. Wilkinson is serving as an independent juror for this show.
Emily Wilkinson has served as the Public Art Director for the Texas Tech University System (TTUS) since early 2014. Working with a committee, Wilkinson oversees the Public Art Collection and Program, which solicits, evaluates, and commissions original public artworks to complement construction projects undertaken by the TTUS Office of Facilities Planning & Construction. She also handles the upkeep, maintenance, and public education of the artworks in the collection for each of the TTUS campuses, including Texas Tech University, Angelo State University, TTU Health Sciences Center (TTUHSC) Lubbock, TTUHSC Amarillo, TTUHSC Odessa, TTUHSC Abilene, and TTUHSC El Paso.
Prior to her role as Public Art Director, Wilkinson was the Helen DeVitt Jones Endowed Manager of Education for the National Ranching Heritage Center in Lubbock, Texas. She also has worked as a museum educator for the Lubbock Lake Landmark, Museum of Texas Tech University, and the Science Spectrum and OMNI Theater.
Wilkinson holds two master's degrees from Texas Tech University—one in museum science and another in education and is currently working on her PhD in Higher Education Administration with a focus on public art on higher education campuses.
She is currently a member of the City of Lubbock's Cultural Arts Grant Review Committee, a Councilor-at-Large on the Texas Association of Museums' Board of Directors, and a contributing writer to Lubbock Moms.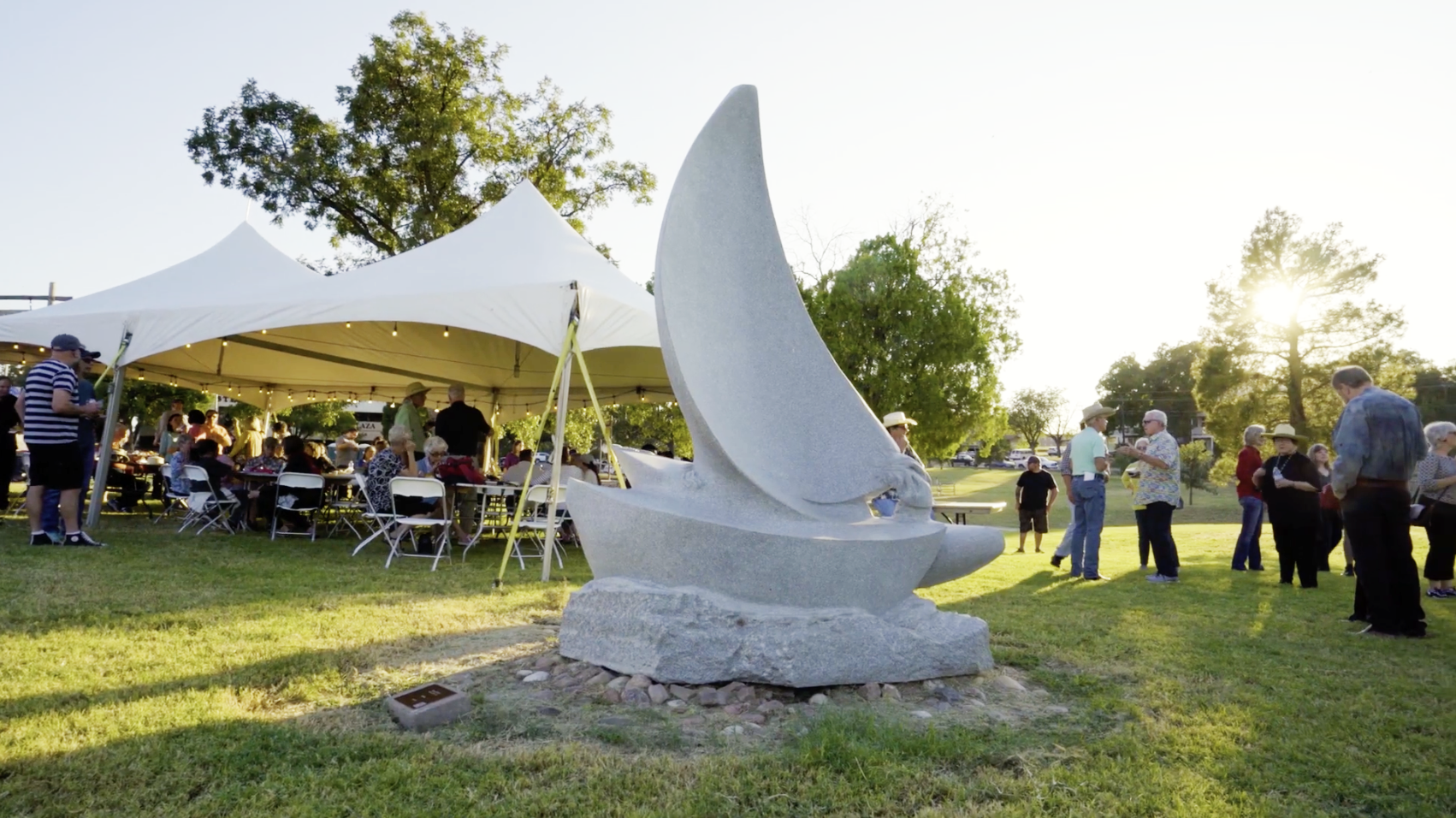 The Richard and Pam Salmon Sculpture Competition, a juried exhibition of outdoor sculpture, is hosted by the San Angelo Museum of Fine Arts. The biennial exhibit of 12-15 large-scale sculptures in the park is in cooperation with the City of San Angelo Public Art Commission and the City government. Sunken Garden Park (700 Block S. Abe Street/W. Avenue D) includes a formal sunken garden area where, spring through fall, canna and other flower displays are featured. The park includes large open areas, landscaped groves and a walking and jogging track, as well as handsome retaining walls, stairs, and other stonework created by the WPA in the 1930's. The large-scale sculptures enhance an already beautiful spot, and add yet another attraction to San Angelo's wonderful River Walk.