Upcoming Events
Roof Repair Update:
In addition to the replacement of the copper roof of the main museum, interior repairs and some remodeling are planned. Museum staff are currently working on the logistics to pack and move the entire art collection (around 2000 objects) to a secure location before the work can begin. The main museum will be closed while this work is going on, but the adjacent Oakes Street galleries and Concho Clay Studio will remain unaffected.
Click here to read complete press release
Upcoming Events:
---
Kiln Basics Workshops:
Join us on September 9th, September 23rd, or October 7th for a one day workshop taught by Abby broyles!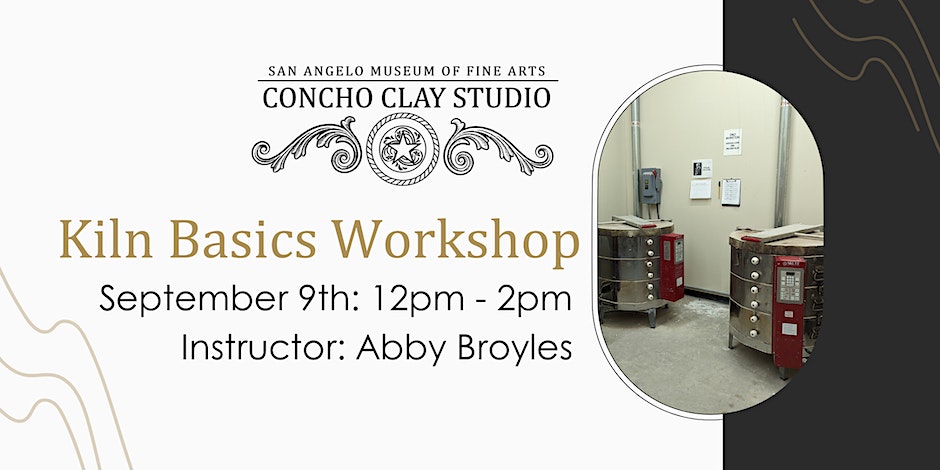 ---
The Next Concho Clay Date Night:
Register Online at Eventbrite.com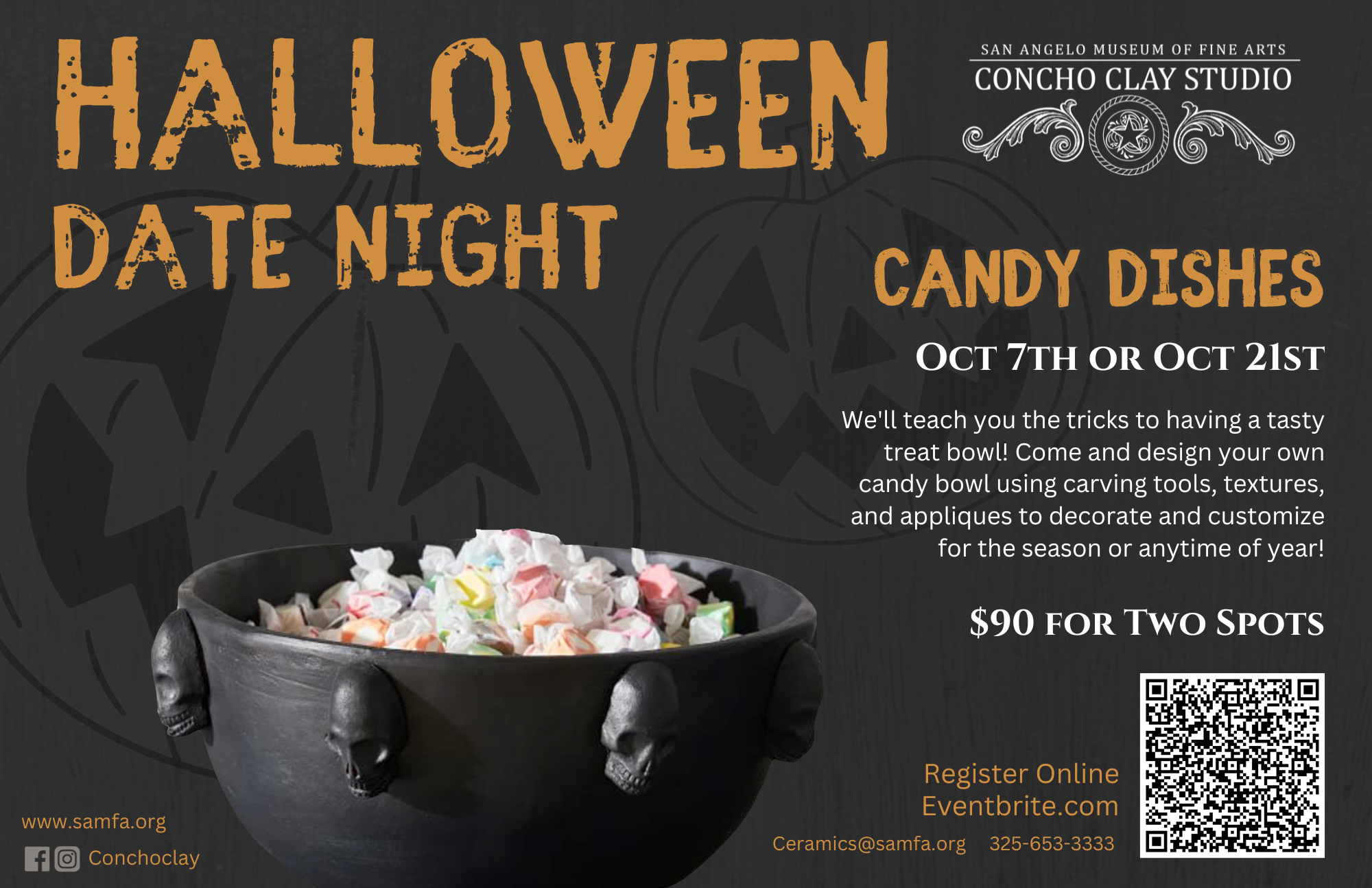 ---
Family Clay Days are BACK in SAMFA's Education Studio!
See the full schedule of Family Clay Day Events below: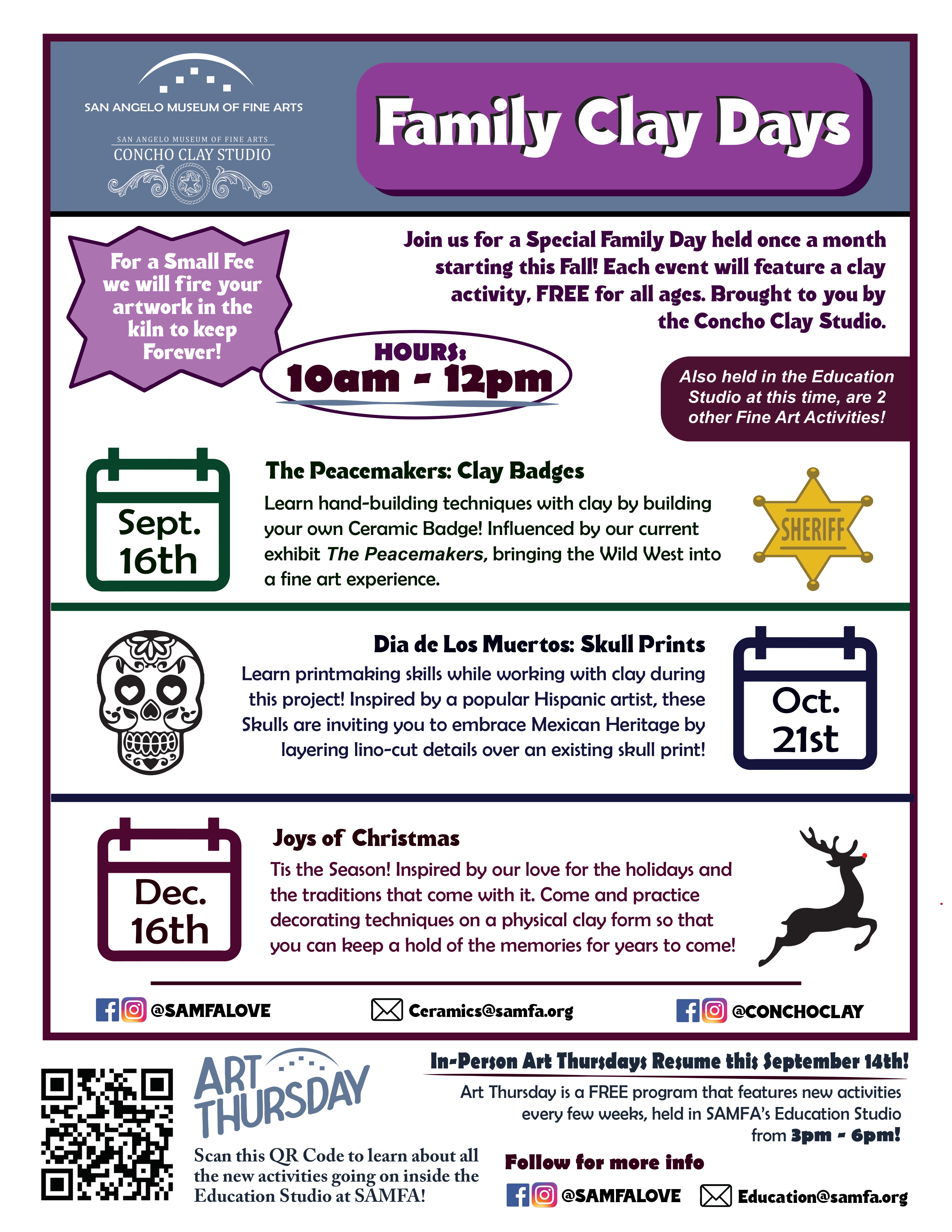 ---
Art Thursday returns this Fall!
Art Thursday is a free family program that features fun and educational art activities in SAMFA's Education Studio. Between 3pm - 6pm every Thursday of the fall semester, come and go as you please and create art with your family. Our activites change out every few weeks, and you can see what we have planned this Fall in the schedule below! ---
Upcoming Exhibit:
Luster: Realism and Hyperrealism in Contemporary Automobile and Motorcycle Painting
Produced by David J. Wagner, LLC, David J. Wagner Ph.D., Curator/Tour Director
October 5 - December 31, 2023
Located at the Blue Buffalo Gallery: 123 N. Chadbourne St., San Angelo, TX
Car Show and Street Party:
Wednesday, October 25th
4pm - 8pm
Blue Buffalo Gallery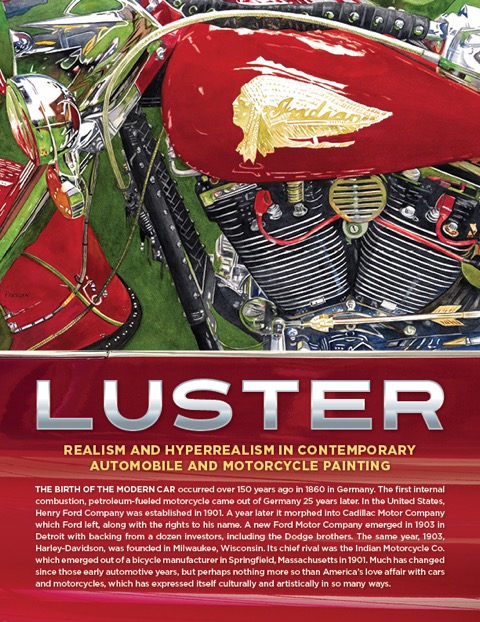 ---
Registration opens for winter classes at the Concho Clay Studio on
Eventbrite!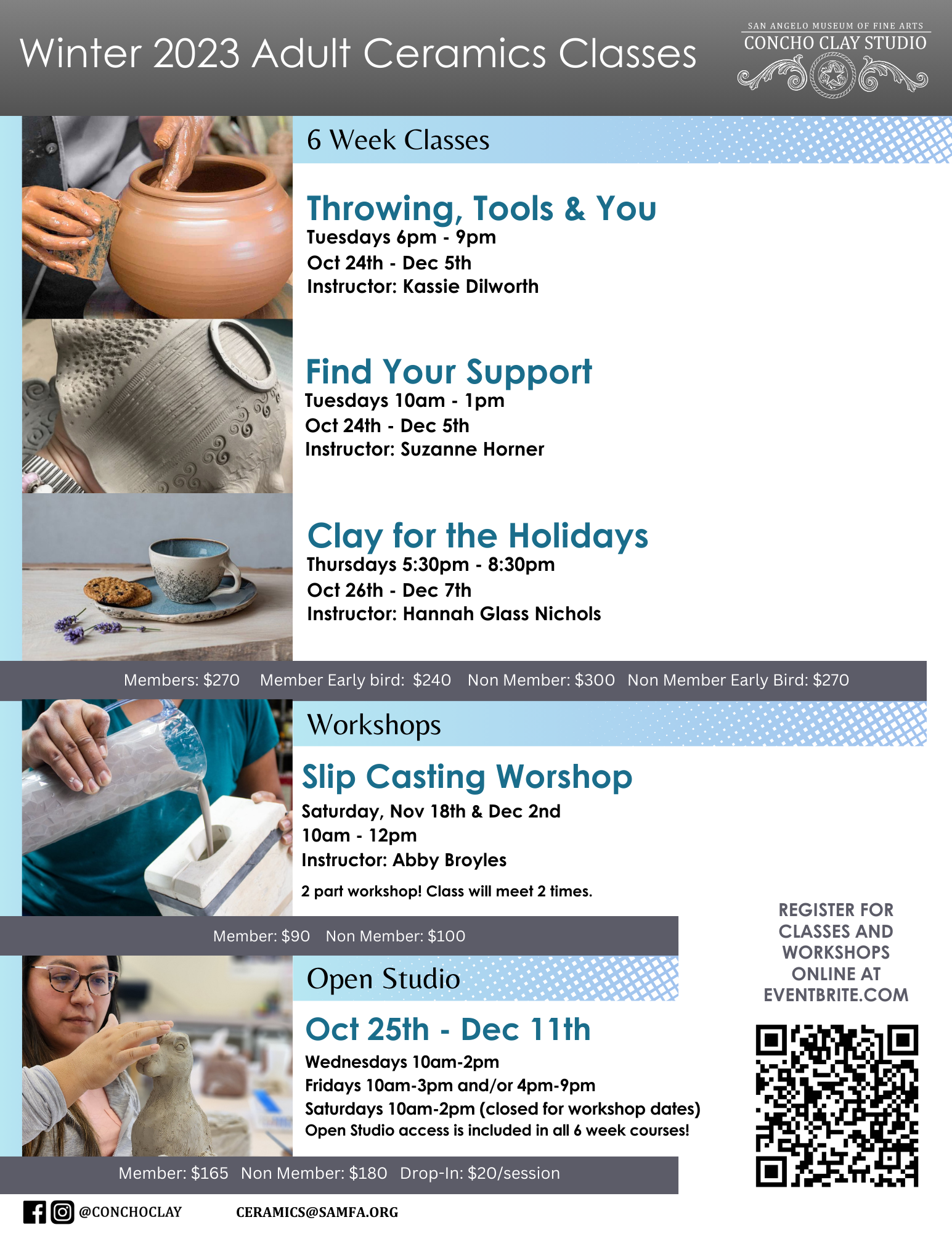 ---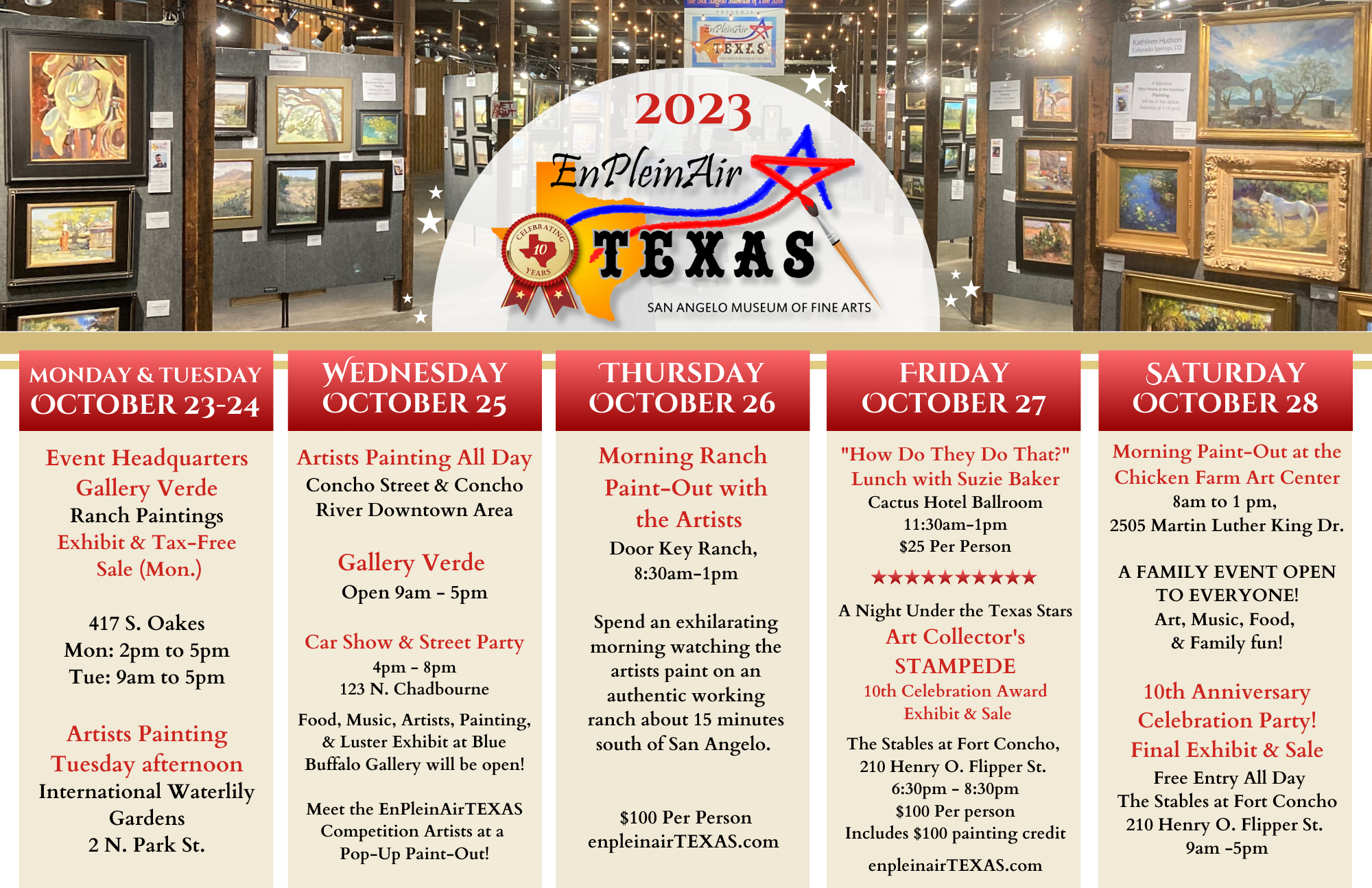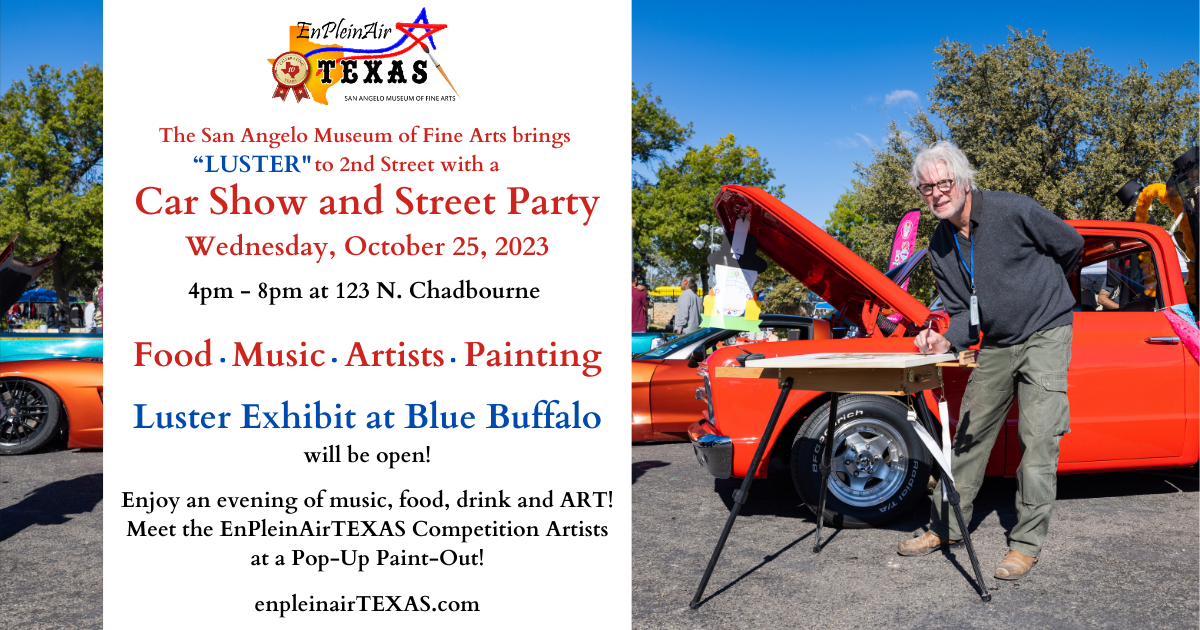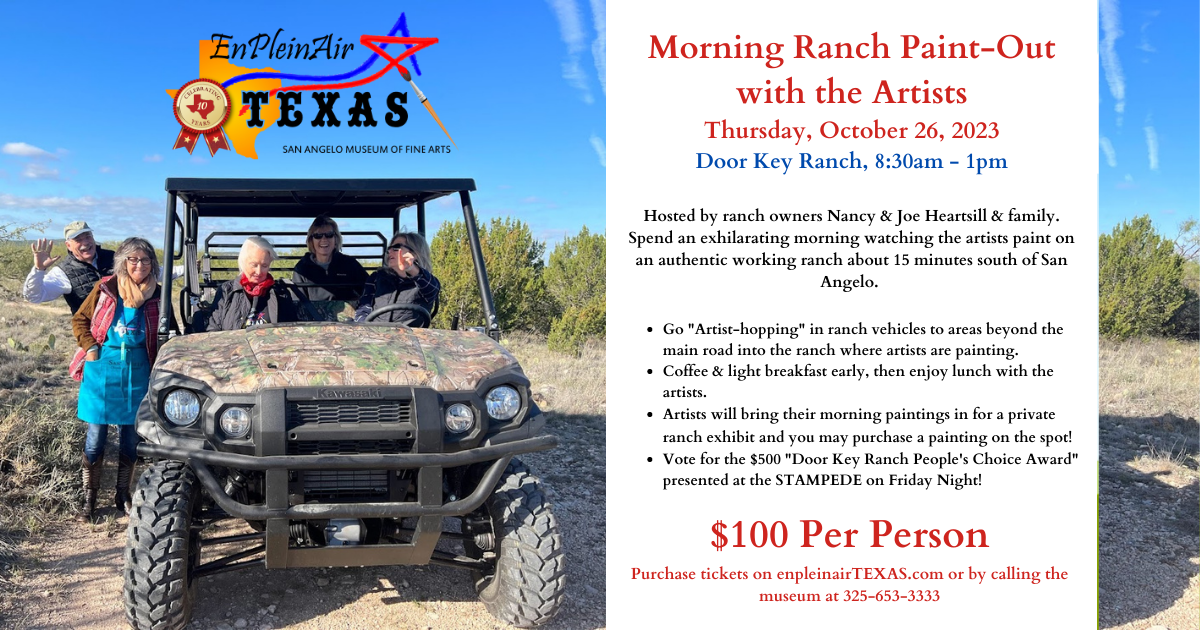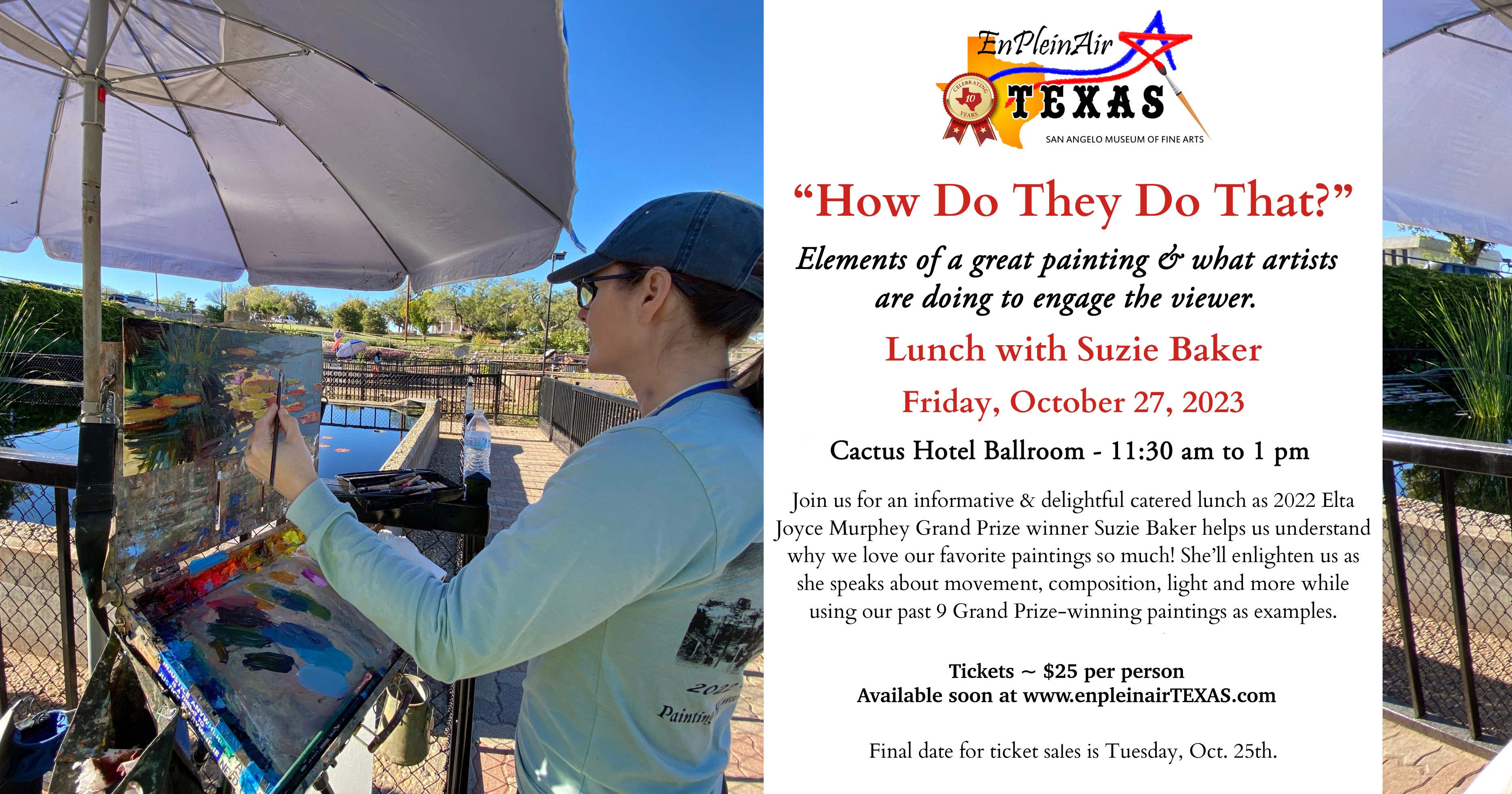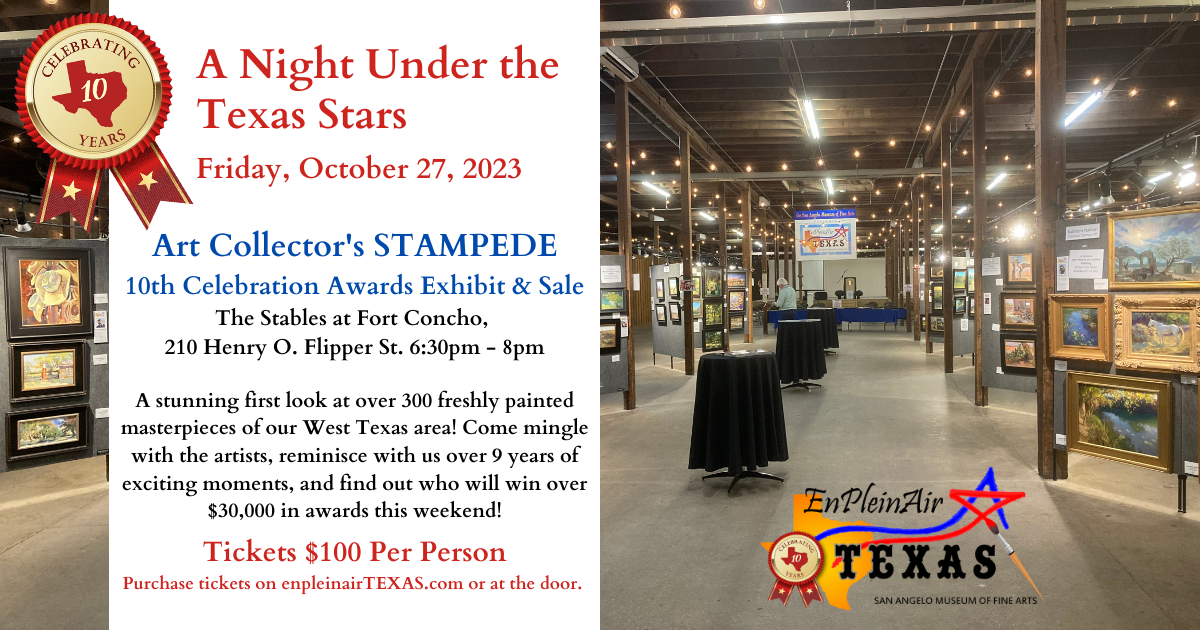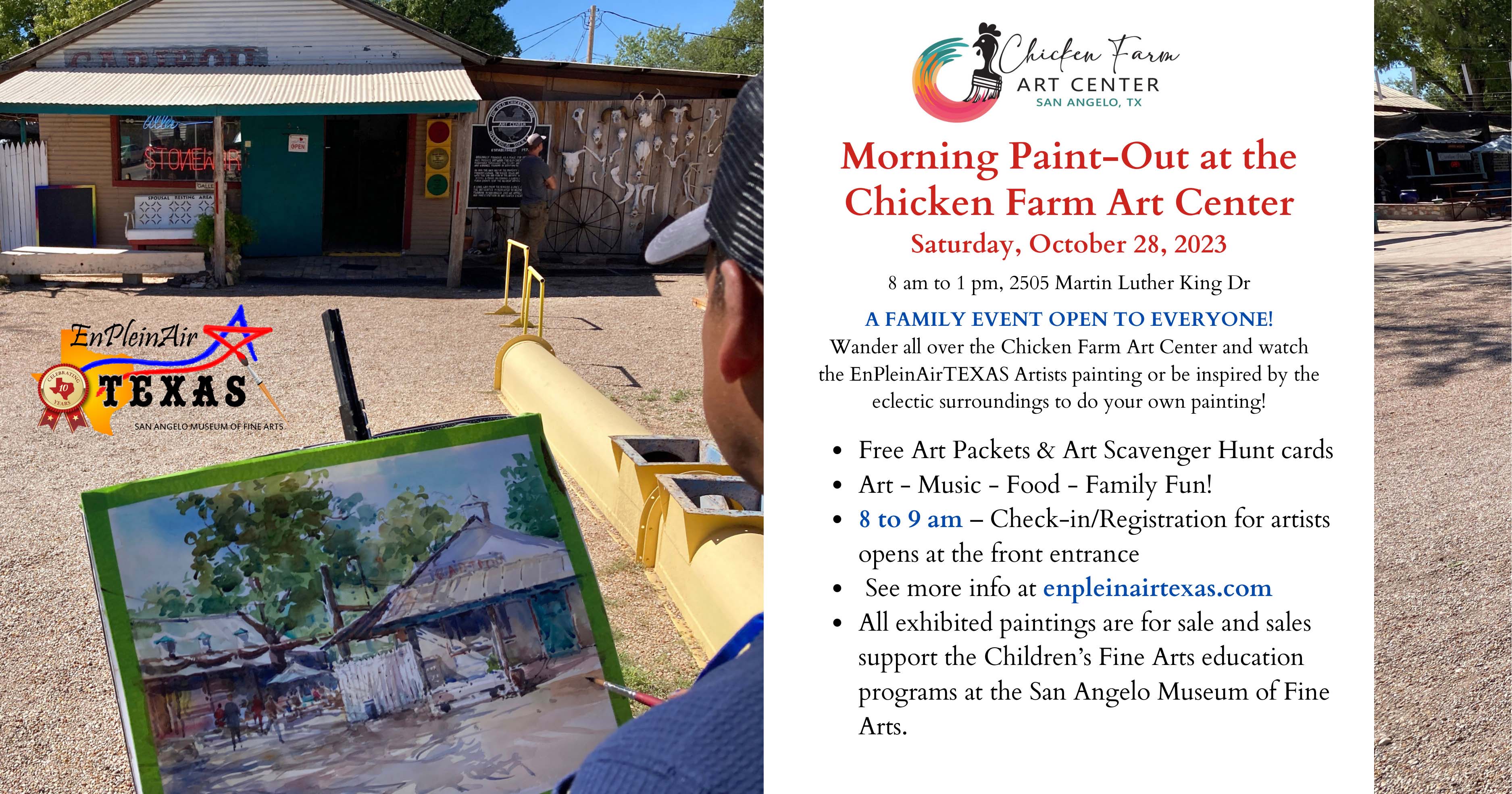 ---
Read more about the
25th San Angelo National Ceramic Competition here