San Angelo Gives
Thank you ALL for a wonderful San Angelo Gives Event!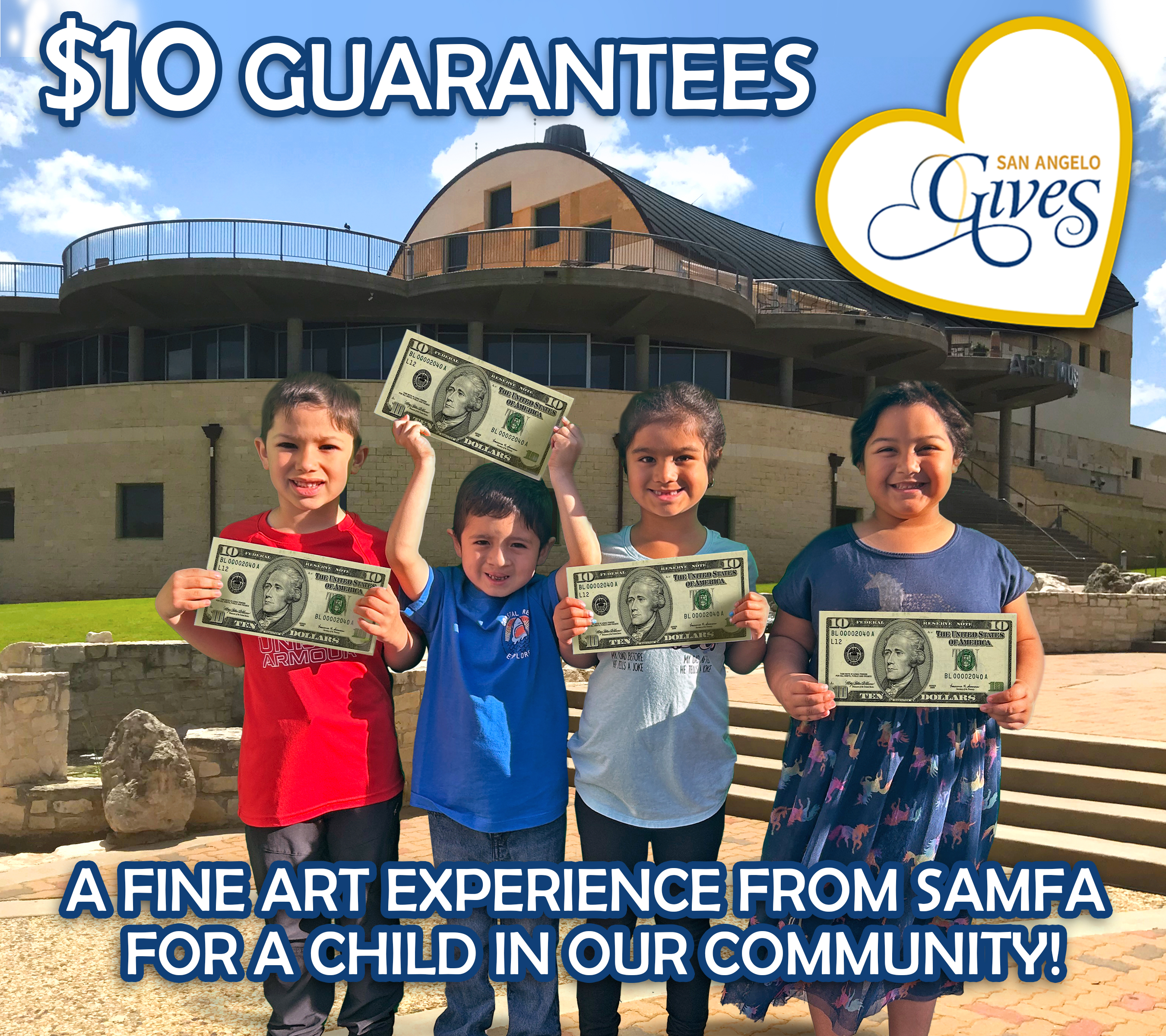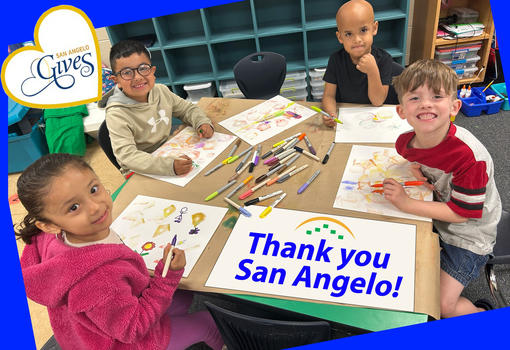 Thank you San Angelo and surrounding areas for making SAMFA's Giving Day a success! We had $27,175 in donations yesterday!
Now 2,700 children will receive a unique art experience from SAMFA! We couldn't do this with out all of you!
From all of the staff at SAMFA, we sincerely thank you!
The San Angelo Museum of Fine Arts serves as a catalyst for creativity and community. We inspire people of diverse ages and backgrounds from the Concho Valley Region by presenting the highest quality visual and performing arts from around the world. The result of this beautiful, dynamic connection is lifelong enrichment for all.
www.sanangelogives.org/samfamuseum
About San Angelo Gives
San Angelo Gives is a powerful 24-hour, online giving event that connects the Concho Valley with community nonprofits to reinforce the value of both local philanthropic giving and community engagement. LOCAL nonprofits' involvement in the event will give members of our community the chance to find and support an organization whose mission aligns with their passion.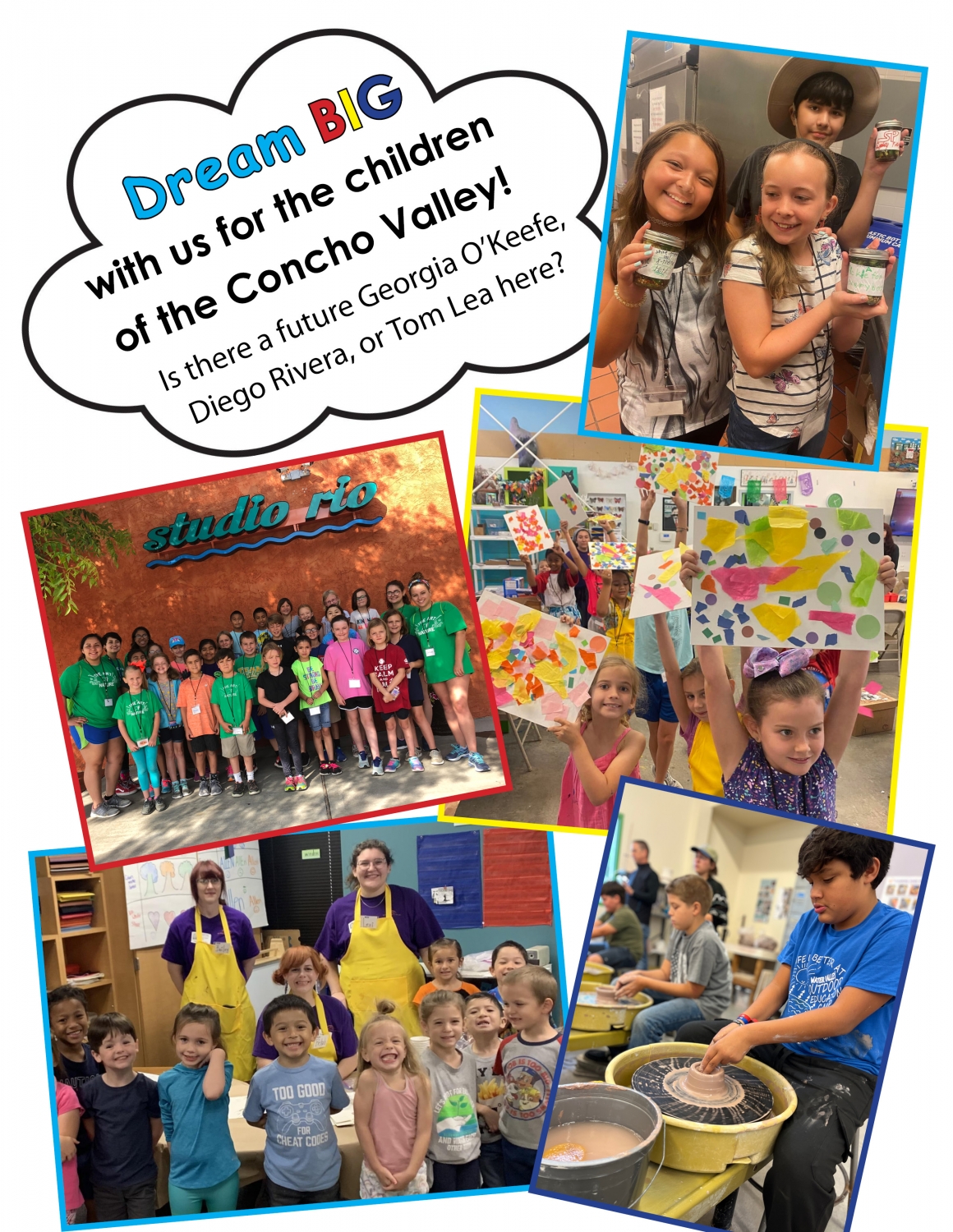 More About the San Angelo Museum of Fine Arts
DREAM BIG with us for the children of the Concho Valley!
Your gift of any amount will advance our general mission and, specifically this year, our education efforts, which reach 33,000 children in the Concho Valley annually.
Just $10 will allow a Concho Valley child to experience art! $100 will impact 10 children; $250 will reach a class of 25!

Research shows that a child's ability to create nurtures his/her emotional health and development. Led by our amazing Education staff, young minds are inspired to connect the dots from the past, to the present, to the future through art! Invest in SAMFA and shape -- in all positive ways -- the future of our children and our community.

About the San Angelo Area Foundation: Established in 2002, the San Angelo Area Foundation offers a great way for donors to make charitable gifts while retaining the highest possible amount of flexibility and effectiveness. Serving San Angelo and surrounding counties, the Foundation supports our community by:
• Encouraging long-term, local philanthropy
• Assessing and responding to community needs
• Providing flexibility and efficiency for donors with varied interests and giving capacities
• Serving as a resource and a catalyst for other organizations