Education at SAMFA
For more information visit these pages: Family Day Art Thursday School Tours Camps Outreach
SAMFA's ROOF REPAIRS
In addition to the replacement of the copper roof of the main museum, interior repairs and some remodeling are planned. Museum staff are currently working on the logistics to pack and move the entire art collection (around 2000 objects) to a secure location before the work can begin. The main museum will be closed while this work is going on, but the adjacent Oakes Street galleries and Concho Clay Studio will remain unaffected. The museum is supported by generous contributions from both individuals and businesses.
Click here to read complete press release
What's going on in SAMFA Education?
Education staff have a podcast! Check out the cymk page to see what's new

Art Thursday returns this Fall!
Art Thursday is a free family program that features fun and educational art activities in SAMFA's Education Studio. Between 3pm - 6pm every Thursday of the fall semester, come and go as you please and create art with your family. Our activites change out every few weeks, and you can see what we have planned this Fall in the schedule below! Family Clay Days are BACK!
Join us for our Fall 2023 line up of Family Clay Days, starting September 16th.
Family Clay Days are held in partnership with the Concho Clay Studio, and are held in the Education Studio (In SAMFA's Breezeway) from 10am - 12pm on certain Saturdays this Fall.
See the full schedule of events below: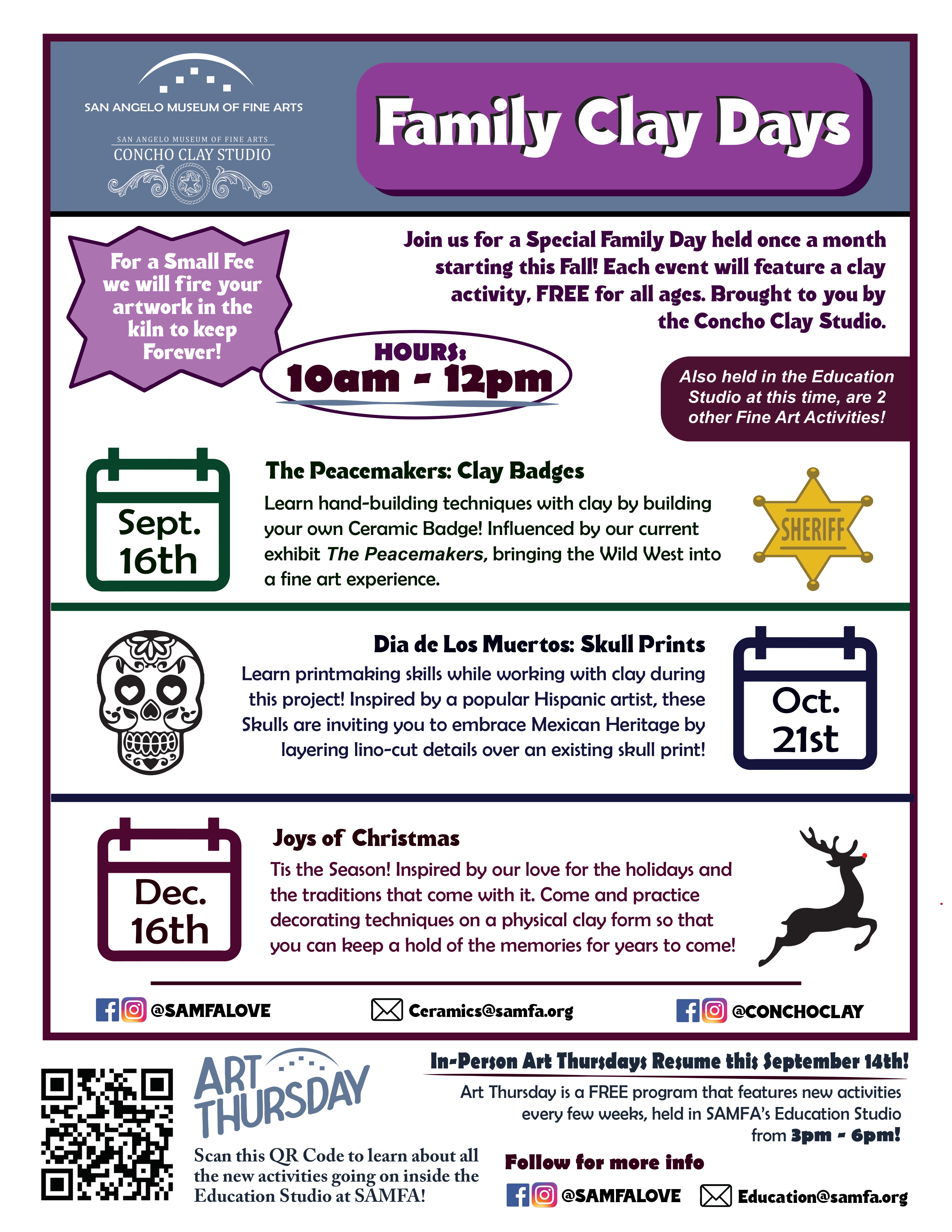 Check out our #SAMFAVirtual Content:
Over the past few years, SAMFA's Education team has worked towards making all of our programs more accessible remotely. You
can access our informational videos, art activity tutorials, virtual tours and gallery games all on our Youtube Channel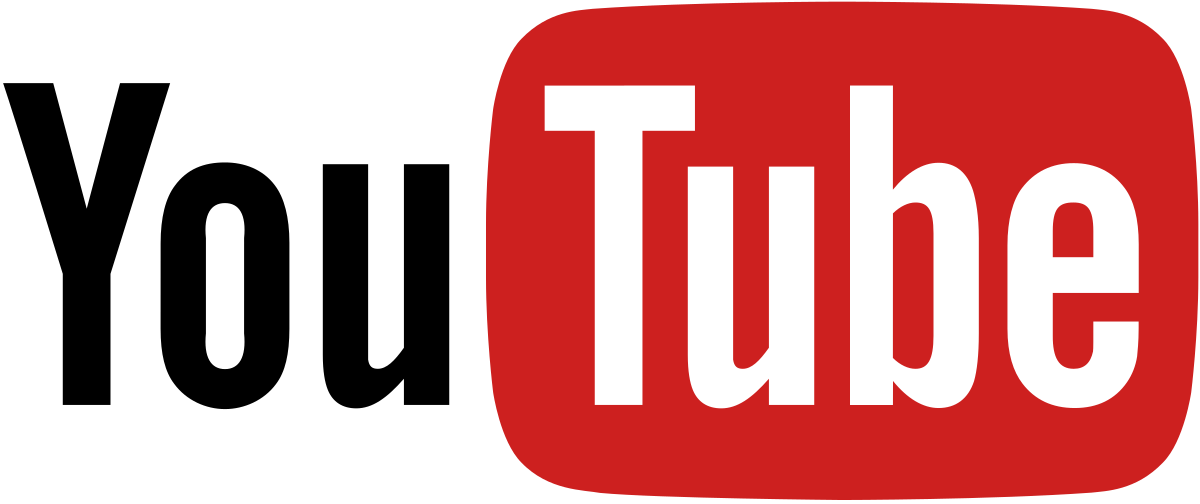 Sculpture & Yoga
What do Yoga and Sculpture have in common? Check out SAMFA staff as they teach us about the sculptures in The 7th Biennial Salmon Sculpture Competition in Memory of Pam Salmon, and show us some yoga moves along the way!
Keep up to date with our virtual content on our social media @samfalove
Check out our Blog for DIY projects and activities!
Check out our Mommy & Me Blog for activities you can do at home, self guided tours of the museum's exhibit, and learn more about fine art.


The Education Department builds conncections between SAMFA and the community- both local and global. We do this through gallery and studio programs and digital resources that provide an opportunity for people of all ages to imagine, think critically, discuss, and create.
Through our programs we hope to create lifelong learners who understand art as a keystone for the livable and happy community.
Click here to sign up for monthly education newsletters.

| | |
| --- | --- |
| | Education Programs at the San Angelo Museum of Fine Arts are generously sponsored by: |
| | |
| --- | --- |
| San Angelo Area Foundation | San Angelo Health Foundation |
| San Angelo Health Foundation | San Angelo Museum Endowment for Ceramic Events |
| John and Darlene Williams | James B. and Lois R. Archer Foundation |
| Mary Ellen Kent Bunyard Foundation | Ethicon |
| FMH Foundation | Green Mountain Energy |
| HEB Tournament of Champions Charitable Trust | IBM |
| Community Grant | The Carl E. and Florence B. King Foundation |
| Sterling-Turner Foundation | The Art and Eva Camunez Tucker Foundation |
| The Beverly and Ben Stribling Special Exhibition Trust of the San Angelo Museum of Fine Arts | Angelo State University |
| The Old Chicken Farm Arts Center | The National Endowment for the Arts |
| Target | The Institute of Museum and Library Services |
| San Angelo Cultural Affairs Council | The City of San Angelo |
| The Texas Commission on the Arts | |
The education staff is sponsored in part by the Texas Commision on the Arts through the American Recovery & Reinvestment Act of 2009. the Museum's education efforts are also supported by the Texas Commission on the Arts, a state agency, the national Endowment for the Arts, a federal agency.