Upcoming Exhibits
SAMFA's ROOF REPAIRS
In addition to the replacement of the copper roof of the main museum, interior repairs and some remodeling are planned. The main museum is closed while this work is going on, but our exhibits and programming continue in the adjacent Oakes Street galleries, Concho Clay Studio, and Education studio.
The museum is supported by generous contributions from both individuals and businesses. The grand re-opening of the main building is scheduled for January 19, 2024.
Microscape: A Studio Art Quilt Associates Global Exhibition
January 19 – March 31, 2024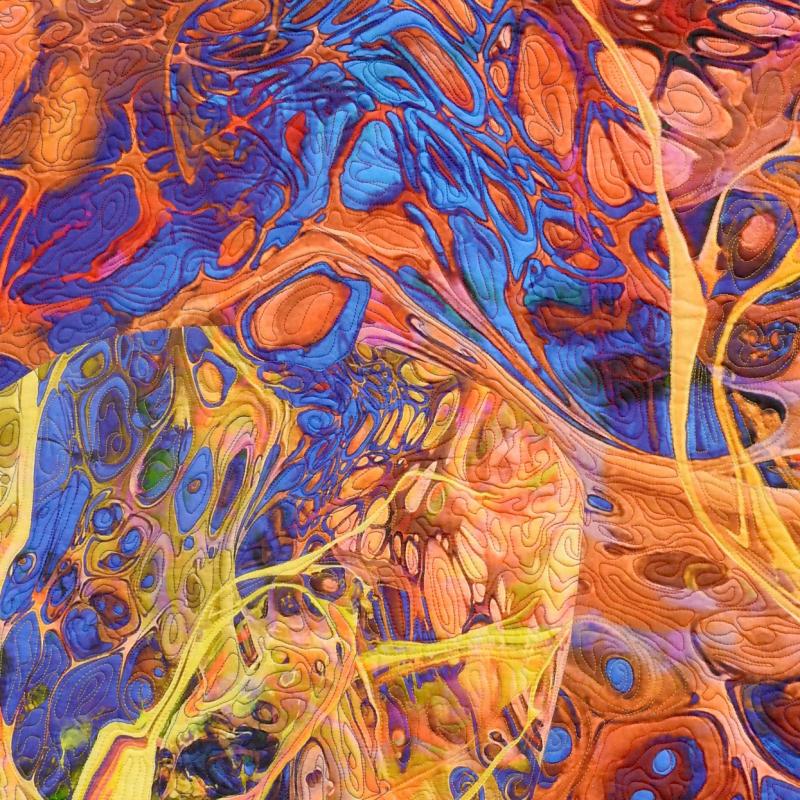 Our known world stretches far beyond what we can see with the unaided eye. Microscopes, magnifying glasses, and virtual imaging techniques reveal a world of great beauty and complexity. That world contains the smallest particles, tiniest organisms, smallest landscape, or natural details and provides us with an abundance of artistic inspiration. The art quilts in the exhibit explore a corner of the world at high magnification, capturing tiny wonders at the microscopic level, or by zooming in on a larger object to show its smallest details.
Artwork by Marian Zielinsky, Molecular Energy
N.C. Wyeth and the Golden Age of American Illustration
January 19 – March 31, 2024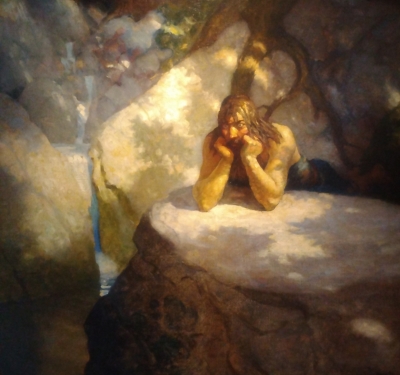 This intimate selection of works from the collection of Joel and Suzanne Sugg features seldom-seen paintings by N.C. Wyeth (1882 - 1945), the patriarch of the Wyeth dynasty of painters. The exhibit also includes works by his contemporary, Frank Schoonover (1877 – 1972), and their teacher, Howard Pyle (1853 – 1911). The art in the exhibit is accompanied by the published works their paintings were created to illustrate. Best known for their iconic illustrations of adventure novels, Wyeth and Schoonover (and Pyle before them) helped to define the familiar imagery associated with pirates, Robin Hood, and other characters of popular literature.

N.C. Wyeth detail, from the Joel and Suzanne Sugg Collection
---
25th San Angelo National Ceramic Competition
In loving Memory of Darlene Williams
April 19 – June 23, 2024


The San Angelo Museum of Fine Arts hosts a juried ceramic competition every two years. The competition is open to all artists who are residents of the United States, Canada, and Mexico. All work completed within the last two years, both functional and sculptural, is eligible.
For more information click here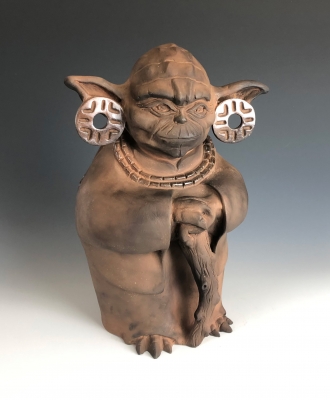 Juror: Louise Rosenfield, Dallas, TX
Invited Artist: Chase Kahwinhut Earles
CaddoPottery.com
Artwork by Chase Kahwinhut Earles
Xineesi II: Spiritual Leader
---
In Conversation: Will Wilson
July 11- September 15, 2024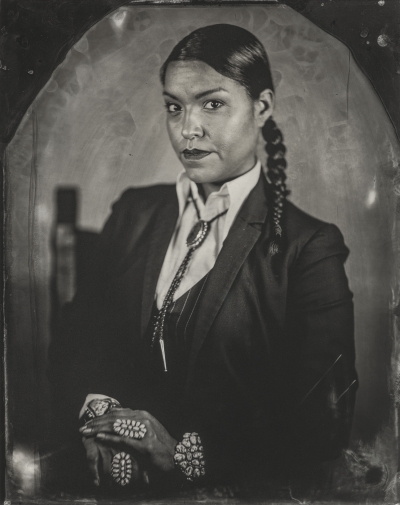 The exhibit features the work of contemporary Navajo (Diné) photographer Will Wilson, together in a dialogue with the work of Edward Curtis, best known for his portfolios of romanticized photos published as The North American Indian (1907-1930). Wilson's Critical Indigenous Photographic Exchange (CIPX) project, on the other hand, is dedicated to creating a contemporary vision of Native North America. Wilson employs a wet-plate collodion photographic technique, based on the nineteenth-century method, but he pushes the CIPX project into the contemporary with the inclusion of "Talking Tintypes," which use augmented reality (AR) technology to bring photographs to life. For Wilson, CIPX is a way to create new conversations and emphasize exchange over problematic documentation.
In Conversation: Will Wilson is organized by Crystal Bridges Museum of American Art.
Generous support provided by Art Bridges

Image: Will Wilson (b. 1969), Michelle Cook, Citizen of the Navajo Nation, UNM Law Student, 2013, printed 2018, archival pigment print from wet plate collodion scan, 22 x 17 in. Art Bridges. Photography of artwork by Brad Flowers.