Current Exhibits
December 9, 2022 – February 5, 2023
Spanish Colonial Treasures
A showcase of the beautiful works in SAMFA's Spanish Colonial and Latin American collection, including the newest additions
A Passion for Teaching: Umlauf and His Influence
Works by legendary Texas artist Charles Umlauf (1911 –1994) from the Huggins-Todd Collection, side-by-side with works by two of his most brilliant students, Maurice Schmidt and Margaret Stites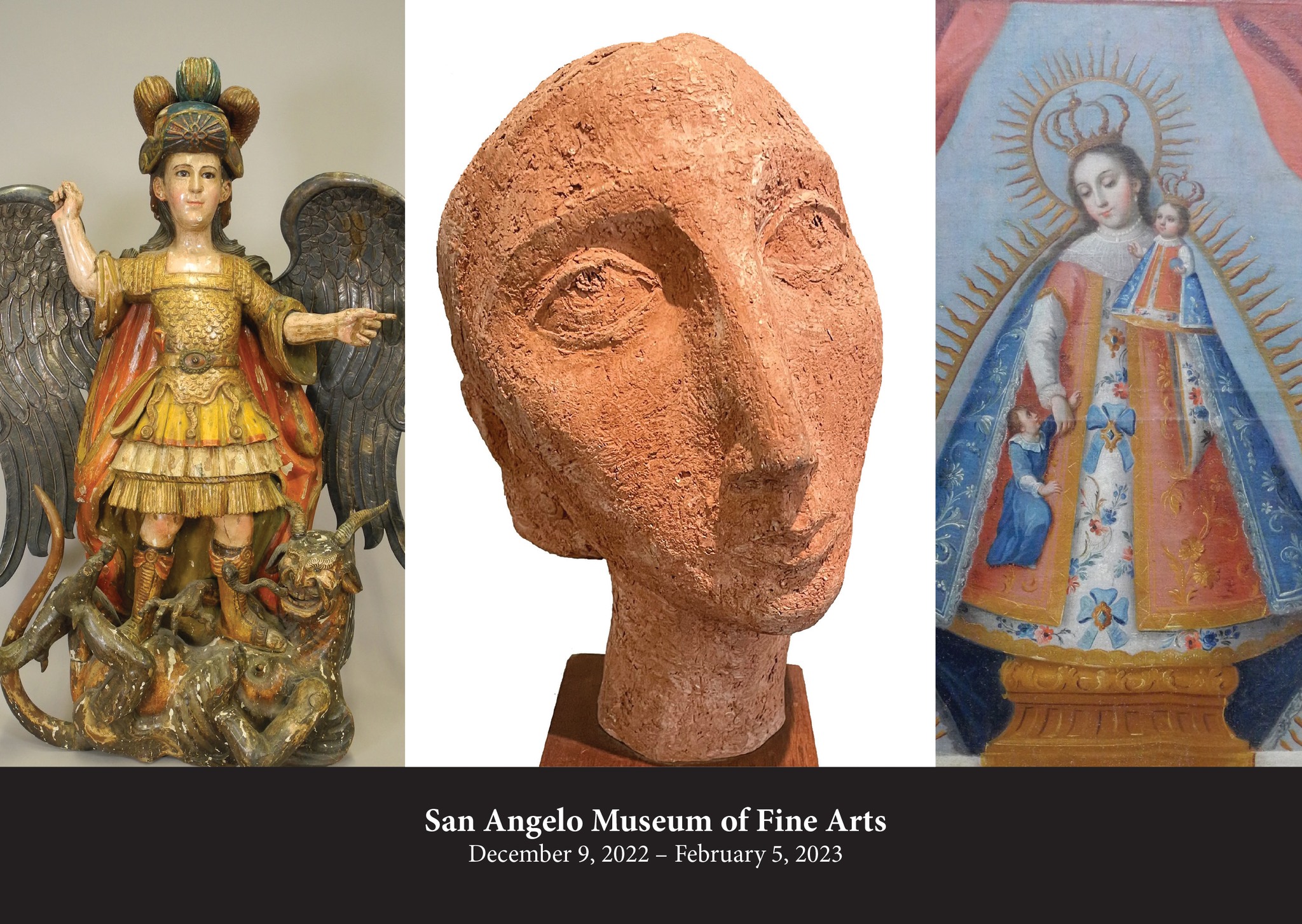 ---
October 2021 - October 2023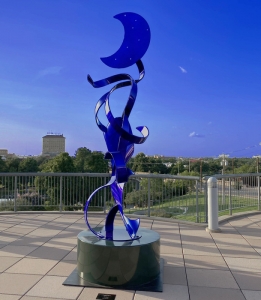 The 7th Biennial Salmon Sculpture Competition in Memory of Pam Salmon
The Salmon Sculpture Competition, a juried exhibition of outdoor sculpture, is a biennial exhibit of 12-15 large-scale sculptures in Sunken Garden Park, City of San Angelo. The exhibit is hosted by the San Angelo Museum of Fine Arts, in cooperation with the City of San Angelo Public Art Commission and the City government. Sunken Garden Park (700 Block S. Abe Street/W. Avenue D) includes a formal sunken garden area where, spring through fall, canna and other flower displays are featured.
Michelle O'Michael
Houston, TX
Moon River
Steel and resin
For Information about the 2019 Sculpture Competition CLICK HERE
Click here for Upcoming Exhibits Click here for Past Exhibits


Special Loan Exhibit at the Official Residence of the European Union's Ambassador to the United States, Washington, D.C.

Ceramics and paintings from the SAMFA Collection on display in the Ambassador's home.