Coop Gallery
Roof Repair Update:
In addition to the replacement of the copper roof of the main museum, interior repairs and some remodeling are planned. Museum staff are currently working on the logistics to pack and move the entire art collection (around 2000 objects) to a secure location before the work can begin. The main museum will be closed while this work is going on, but the adjacent Oakes Street galleries and Concho Clay Studio will remain unaffected.
Click here to read complete press release

San Angelo Museum of Fine Arts, Coop Gallery, 427 South Oakes Street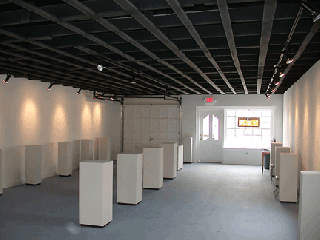 The gallery was named in honor of our friend, the late Roger Allen, founder of the Old Chicken Farm Art Center and long time SAMFA supporter.
Helping Artists
Artists (emerging and pro) are welcome to show in the Coop.
We want to encourage artists to try new things. Installation, performance, new media and traditional processes are all welcome in the Coop. The space is limited only by your imagination!
Show Art in the Coop:
Artists
$50 per day
$75 for an Downtown Stroll night and weekends
It is always free to rent the COOP for:
Angelo State Students with student ID
Non-profit and non-partisan groups
K-12 Classroom Teachers: Show off student art and projects for FREE!
K-12 Classrooms participating in a multi-visit art program at SAMFA are invited to a Coop Gallery reception to celebrate their work.
To schedule your show call (325)653-3333 or download and submit the show proposal form. Show Proposal Form

Current shows:
The Peacemakers: Works by Felice House and Dana Younger
July 20 –October 8, 2023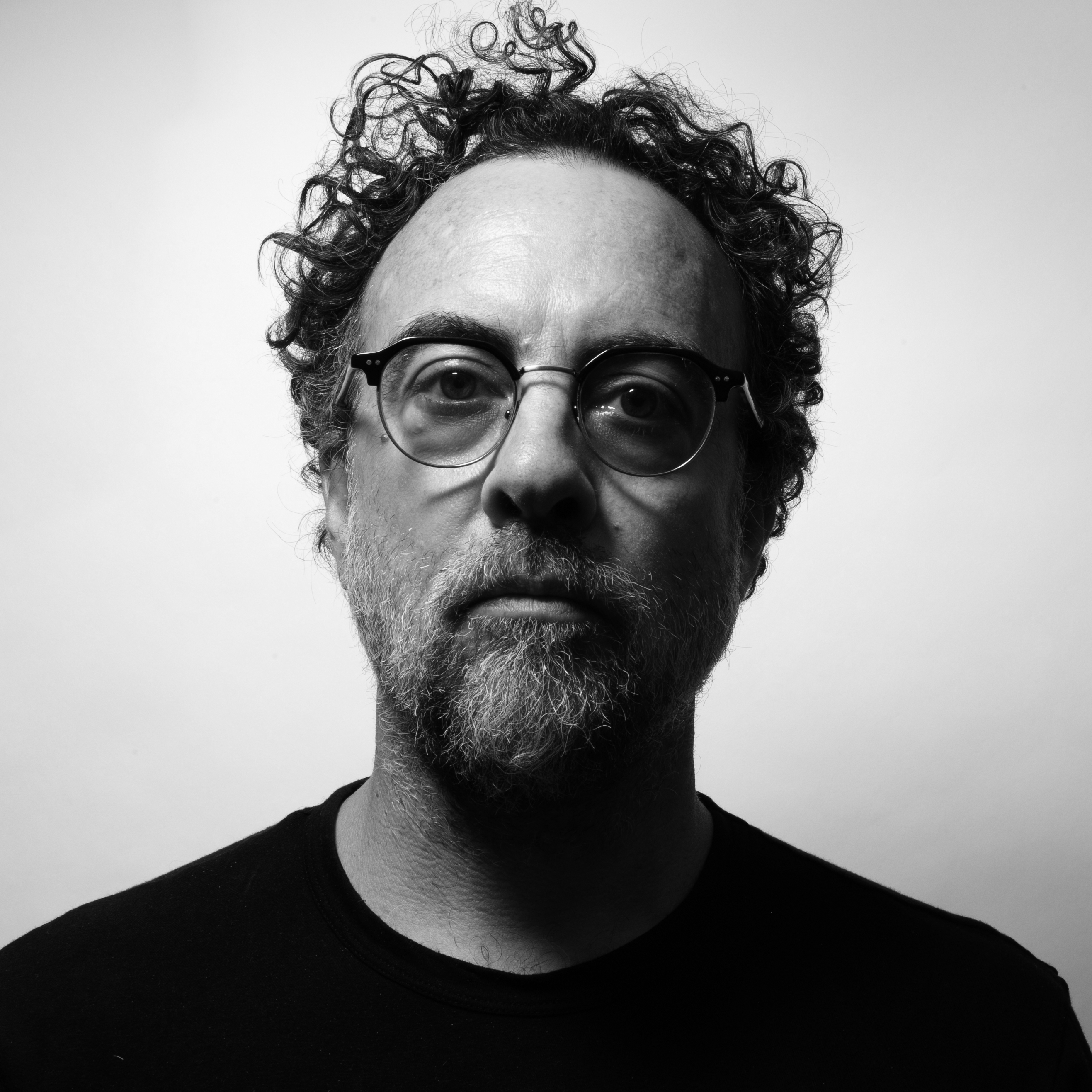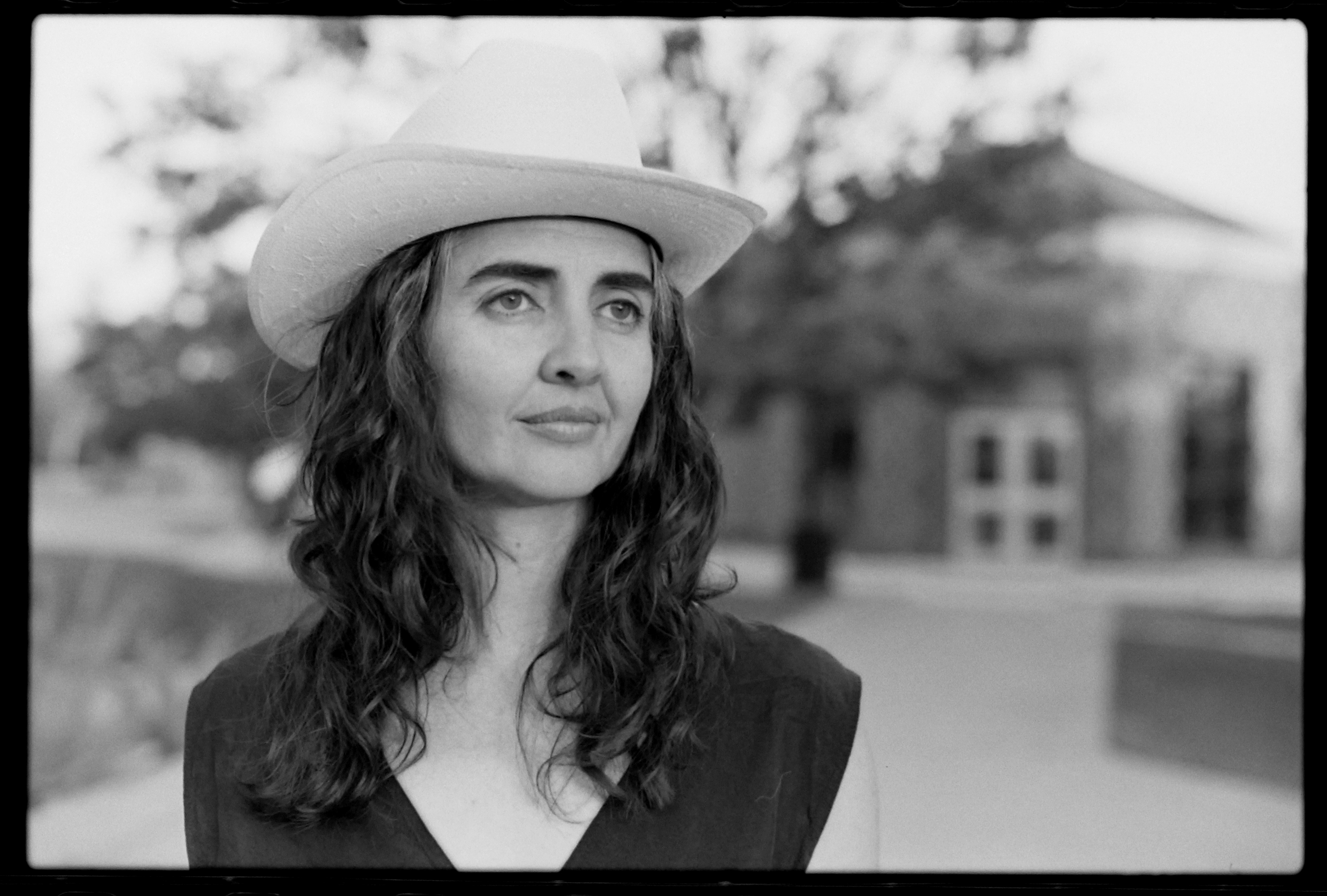 Texas husband and wife duo, sculptor Dana Younger and painter Felice House, celebrate the Western landscape and reimagine the Western narrative in their thought-provoking artwork. "For more than a century the West has occupied a special place in the imagination of Americans, with perhaps only one foot in reality," the artists write. "By subverting expectations, House and Younger are questioning a genre, not only in its historical context, but as a contemporary fantasy with roots so deep in American culture that they are quite possibly inexorable."
Coop Gallery, 427 S. Oakes St., San Angelo, TX
---
Past Exhibits:
2023
Celebrating San Angelo's Own Plein Air Artists (June 10 - July 9, 2023)
"Celebrating San Angelo's Own Plein Air Artists" will be on display in the Coop Gallery. This exhibit features works by nine local artists, all of whom have been selected over the years to paint in the EPAT Competition, with a special tribute to the late Tom Orsak (1950-2020).
Glenn Middle School Junior Vase Art Show (May 12, 2023)
The show featured student artwork from the Junior VASE Competition. Works ranged in various styles from paintings, sculptures, prismacolor drawings, and watercolors.

Central High School Senior Art Show (May 6, 2023)
The seniors of Central High School have been drawing, painting, sculpting, and designing all year. This is your chance to see their masterpieces! Please join us and show your support for San Angelo's young emerging artists!

Remnants: Collaborative Works by Abby Broyles and JoElla Mendez (April 21 - May 3, 2023)
Remnants exhibits ceramic works created by Abby Broyles and JoElla Mendez. The pieces in the exhibit were brought to life with their studio's recycled clay and scraps. Abby rolled slabs and cut out shapes to re-create overlooked or mundane abandoned items out of clay, giving them permanence through the material. JoElla used the leftovers and scraps from this process to create her abstract pieces that focus on the versatility of clay in form and surface. Echos of each other's pieces can be found in both of their works. As the viewer looks, they see a recognizable chunk of clay here, or an idea shared and executed between the two artists. This body of work serves as a reminder of the ways we interact and influence each other. The pieces are inspired by human nature and the communal aspects of ceramics as a material; the remnants we leave behind, the emotional made physical. Remnant is defined as a small remaining quantity of something; a surviving trace .
What Were You Wearing? by Open Arms Rape Crisis Center & LGBT+ Services (April 6, 2023)
What Were You Wearing? is an art exhibit based on student-survivor descriptions of the clothes they were wearing during their sexual assault. The exhibit curators have interpreted and recreated these outfits based on these survivors' experiences. We will also include victim or survivor centered art of different mediums.

Pete Jalomos Chicano Fine Art (March 11, 2023)
Colors, emotions & heritage are the first things that come to mind when Pete Jalomos paints. Each piece of art has their own story; from the Aztec calendar, done in warm blue, to the pasionate red heart in my Frida piece. I paint from the heart and Mexican culture with Texas pride. That is what my art represents.

Tierra Sagrads (Sacred Land) January 6 - February 25, 2023
The San Angelo Hispanic Heritage Museum & Cultural Center Presents "Tierra Sagrada by Jesus Toro Martinez".
Tierra Sagrada artwork is composed of art that showcases a visual statement about our modern world. Jesus toro Martinez dedicates most of his time to using and collecting scraps of damaged materials used as inspiration for his work. Martinez's artwork showcases the importance of keeping our planet green by recycling materials transformed into beautiful art.

2022
Christmas at the Coop (December 9 & December 15, 2022)
Bring your family out to enjoy the annual Christmas at the Coop celebration. There will be pictures with Santa, art activities, hot cocoa and treats, a seek and find, candy cane lane photo opportunity, and a mini art show.
Kumbaya(November 25 & 26, 2022)
An artistic celebration of love, life, and color for the holidays.
The Nightmare Before Christmas Exhibit (November 18-20, 2022)
The holidays are a time of emotions and this show is about bringing together pieces of work that embody this feeling. Angelo State University Fine Arts Club presents a group show of these works.

SPOOKshow (October 7th -8th, 2022)
Join us for an absolutely haunting evening of spooktacular artwork, fun costumes, prizes, and tasty treats! On display will be artwork from 7 local artists in the spirit of all things SPOOKY! Artists include Michelle Cuevas, Bekah Coleman, Rose Sanchez, Dez Schwartz, Pamela Bailey Upton, Bobby Watson, & Shaydee Watson. Coop Gallery, 427 S. Oakes St. San Angelo, TX
Bobby Whitlock (September 22 - October 2, 2022)
Bobby Whitlock is a creative soul. In April of 2018, he took up painting being compelled to do so. Since that day, he has painted over 1,800 works. Bobby has managed to tap into that inner something that he can express on canvas. He made his mark in the music world back in the early 1970's in a band co-founded with Eric Clapton called Derek & The Dominos. He was co writer to many of the songs that appeared on "Layla and Other Assorted Love Songs" including "Bell Bottom Blues", " Why Does Love Got to Be So Sad", "Anyday", "Keep on Growing", "Tell the Truth", "I Looked Away", and "Thorn Tree in the Garden".
Moment of Introspection ( July 14 & 15, 2022)
Where each piece invites the viewer to explore how they see themselves and others. Sculptures by Kevin Stanford and paintings by Julio Gonzalez.
Stolen Art ( June 30 - July 2, 2022)
Exploring the complexities of Copyright and Fair Use in art.
Bringing Gaudy Back ( June 10 & June 13 - 18, 2022)
Susan M. Self and Sherry Talley create their works using acrylic paint and mixed media. They reuse old reclaimed canvases and objects (wood roots, horns and sculls, old boots, bottles, found treasures) to make beautiful objects out of the unexpected and bring them back to life in a new way.
Artists for Mental Health Awareness (May 20, 2022)
An evening of exploring Mental Health Awareness through the compass of the arts. Many pieces have been inspired by the artist's own personal journeys and discoveries on the path to finding healthy coping mechanisms, understanding, and healing. Artists include Bekah, Baxter, Kassie Dilworth, Megan Gentry, Megan Rufenacht, Tori San Miguel, Kat Truth, Shaydee Watson, Pamela Bailey Upton.
What Were You Wearing? An exhibit by Open Arms Rape Crisis Center & LGBT+ Services (April 29, 2022)
An art instillation of outfits replicated from sexual assault victims' accounts. There will also be art pieces created by local artists with survivorship themes. If you need help and are looking for a way to reach out, please visit their website at openarmscv.com or by calling 325-655-2000.
"e.motives" A Water Valley Artist Society Group Art Exhibition (April 22-23, 2022)
For our studio artists, we felt that our works connect to emotions fused with our motivations to create. We hope that this art exhibition inspires an emotive and reflective response from our viewers. These collections of art works are from this year's studies and are a glimpse of what our courses create throughout the year. This group exhibition contains mostly Art 2, 3 and 4 artists' works with some selections from our HS and JH foundations courses. This exhibition, which includes paintings, mixed media, drawings, sculptures and prints connect to the elements of art, art history and the experimental processes of art making and content building. This exhibition was curated by their instructor, Christopher Voss and will be juried by attendees at the gallery.

2022 Student Ceramic Show (April 8-10, 2022)
Students from Ambleside School, Central High School, Angelo State University and Concho Clay Studio each submitted up to 1 ceramic piece for this first time ceramic student show as part of the 24th San Angelo National Ceramic Competition
Central High School Senior Art Show (March 26, 2022)
Students showcased their 2D and 3D works.
Wall High School Student Showcase (February 20, 2022)
Students have created art using a variety of mediums and will compete in the TAEA sponsored VASE art contest.
Fine Art Club presents LOVE (February 10-12, 2022)
When students at ASU were asked about love, many whipped out their phone and quoted lyrics to songs. Some avoided the "too personal" topic while other colleagues sent beautiful words on romance, responsibility, and mortality. There were tears and kisses, and people dashing off texts after an opinion was given. Conclusion: Love is personal.
Tattoo Artist Collective Exhibit (January 6-9, 2022)
17 artists from 5 different tattoo shops in San Angelo with paintings and drawings in mixed media, oil, watercolor, and charcoal. Shops participating in the exhibit: Lucky-Hand Tattoo, Trufant Brothers Tattoo, Dreams Don't Die, Inkfuzed Tattoo, Inkland Tattoo.
2021
Art Exhibition & Presentation of the Art & Culture Connection:
2nd Edition (November 11, 2021)
Exhibition of paintings by local artists presented to the community of San Angelo. The 2nd edition of Art & Culture Connection Magazine offers a glimpse into the rich arts and culture district that San Angelo has to offer, for the enjoyment of the community and the surrounding area.

Memento Vitae - Remember Life (October 8-10, 2021)
Pandemic & Post pandemic life has offered a new perspective for students returning to campus. This show explores the road back to reality for our Friday Art Club members.

Lakeview & Lincoln Hispanic Inspired Art (September 24-25, 2021)
LakeView and Lincoln students displayed their Fiesta Family Patrias artworks in the Coop Gallery.

French Amies Art Show & Sale (August 27, 2021)
20+ years of traveling to France and painting together. Artists included Sharon Alexander, Margaret Hoybach, Randi Buche, Barbara Rallo, Doris Jones, Treva Boyd, Margie Hildreth, Janet Lay, and Pat Koenig
SAMFA's Staff Art Show (August 20, 2021)
The San Angelo Museum of Fine Arts has a number of talented artists working for us, so why not showcase our talented crew. This show will featured ceramics, paintings, illustrations, sculptures, prints, and more. Artists include: Bekah Baxter, Tenley Brady, Blanca Hernandez-Clayson, Sidney Gooch, Andres Gonzales, Matt Mueting, Lexi Scott, Jordon Stanford, Pamela Upton, Landon Ward, and Shaydee Watson
Closer Than You Think (July 15 - 16, 2021)
Sculptor, Kevin Stanford, brings together his beautiful works made of cedar, brick, and steel.
Heritage Park presents "Hank on Tour" Art Show (June 18-25, 2021)
The show will include winning pieces from local students "Hank on Tour" Art contests.

Resolute: Water Valley Artist Society Art Exhibition (May 28 & 29, 2021)
"Resolute" contains a variety of upper level and foundational artworks by the Water Valley Art Department. The title of the exhibition is fitting as resolute is defined as being purposeful, determined and unwavering in the face of obstacles. That is what our art department has accomplished through this year of uncertainty and instability. This group exhibition contains mostly our Art 2, 3 and 4 artists works and includes our foundations artists printmaking studies. This exhibition, which includes paintings, sculptures and drawings and prints which are connected to art history and the experimentation of art processes, is curated by their instructor Christopher Voss.

Artfully Able (May 6-22, 2021)
Artwork in varying mediums from the residents at the State Supported Living Center.

What Are You Wearing? (April 29-30, 2021)
April is Sexual Assault Awareness month. The main goal of "What Are You Wearing?" is to promote awareness about sexual violence and to combat victim-blaming.
Chicken and the Clay: A 50 Year Legacy (April 23, 2021)
A collections of San Angelo potters from the Chicken Farm Art Center will be showcases their beautiful works at the Coop Gallery for one day only. Artists include Vicki Hardin, Joe Morgan, Kassie Dilworth, Horacio Casillas, and RA Pottery.

Altered States (February 26-27, 2021)
A group of eleven artists focus on the exploration of consciousness through its many forms.

2020
Working 2 gether (February 13, 2020)
A collaborative body of work between father, Joel Quintella, and daughter, JoElla Mendez. They use a variety of media and techniques to create their works.