Upcoming Exhibits
2017 Exhibits
October 5, 2017 – December 3, 2017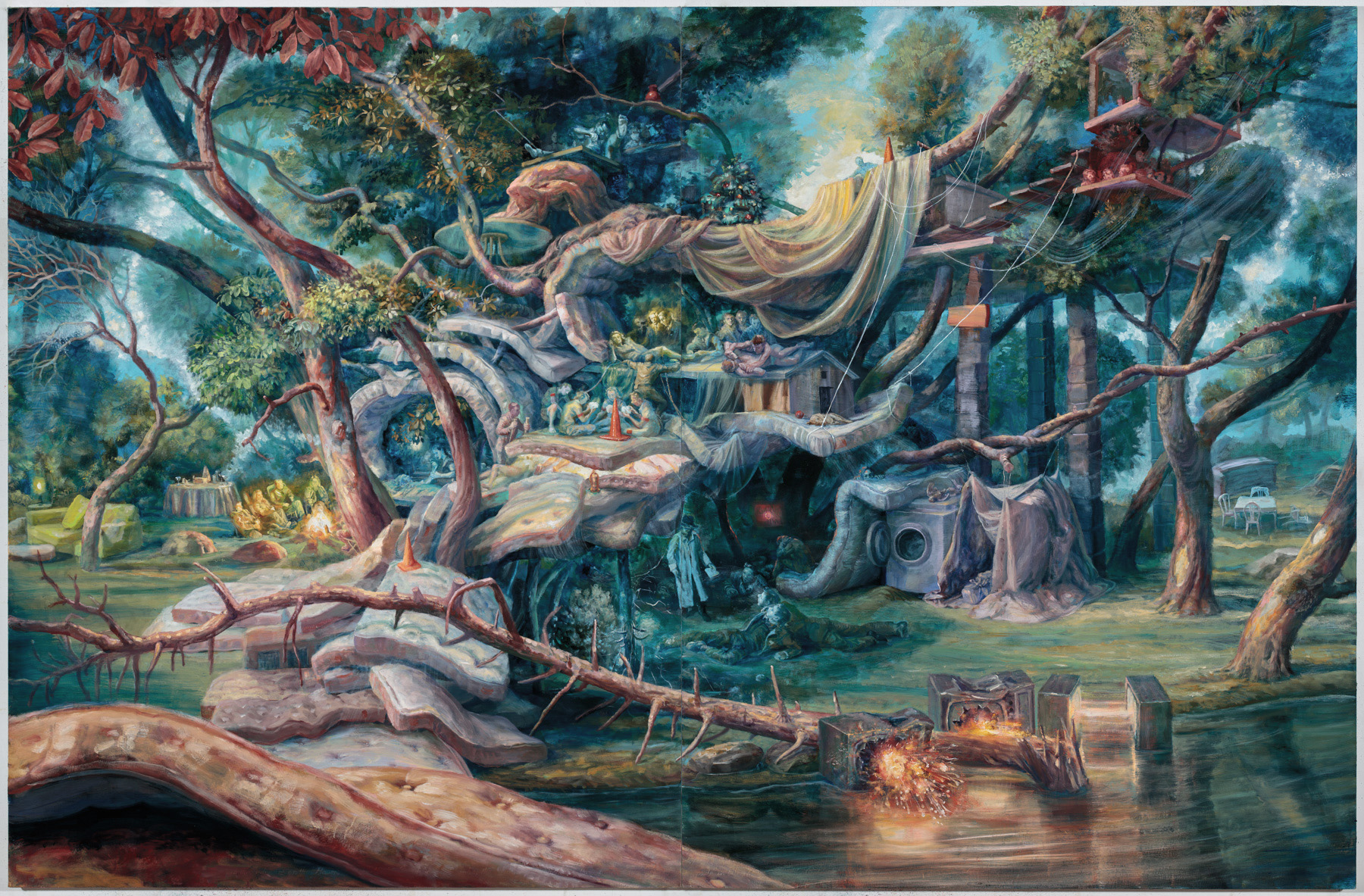 The Garden of Earthly Delights: Exhibitions Featuring the Work of Julie Heffernan and Kathleen Elliot (Elliot exhibition organized through Katharine T. Carter and Associates).

Julie Heffernan
Camp Bedlam
oil on canvas
68 x 104 in.
Courtesy of Catharine Clark Gallery
The Ehrlich Collection of American and British Ceramics
Left: Dame Lucie Rie (British, 1902-1992), Tea bowl.
Middle: Weller Pottery (American pottery workshop, 1872-1948), Pinecone motif vase.
Right: Geoffrey Swindell (British, b. 1945), Small vase
Collection of the San Angelo Museum of Fine Arts
Gift of Daniel J. and Edith A. Ehrlich
December 15, 2017 - February 4, 2018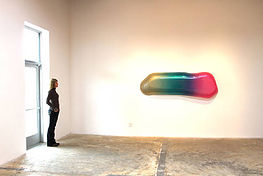 Glo Pods: By Gisela Colon
(Exhibition organized through Katharine T. Carter and Associates)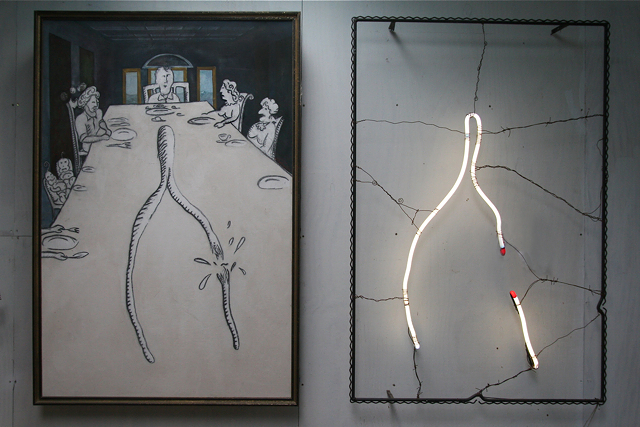 Light Show: Featuring the Work of Ben Livingston
Ben Livingston
Anatomy of a Wishbone
Acrylic paint, neon, and steel

2018 Exhibits

February 15 - April 8, 2018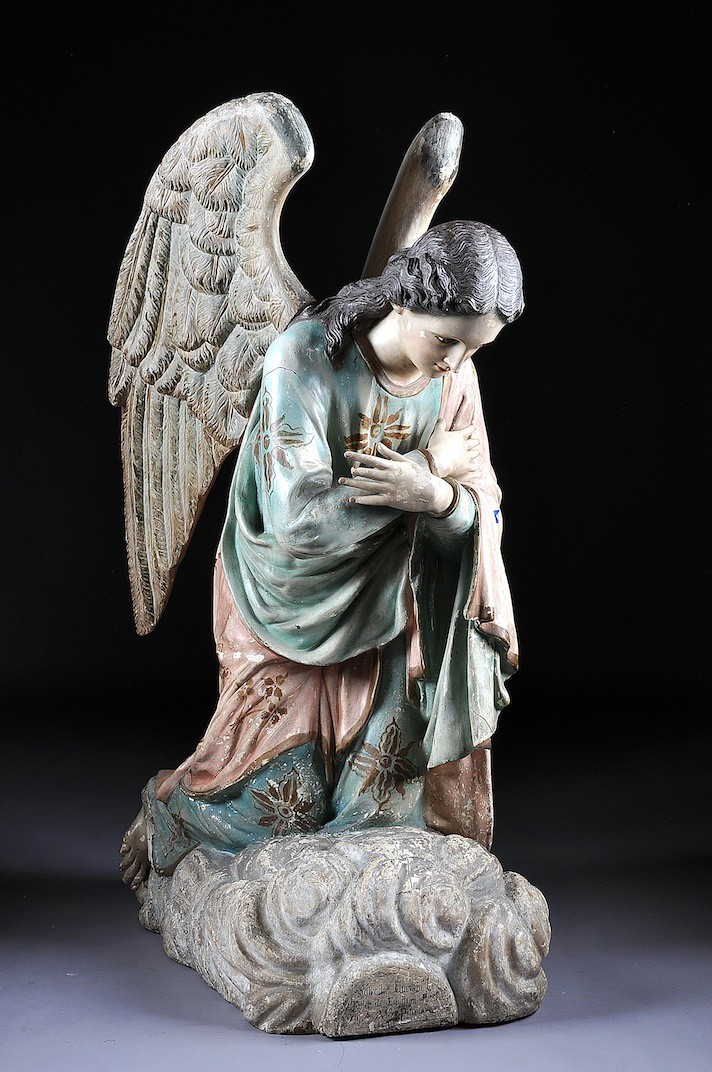 New Acquisitions: Spanish Colonial


New Glass Collection
April 20 - June 24, 2018
The 22nd San Angelo National Ceramic Competition
July 13 - September 9, 2018
John Biggers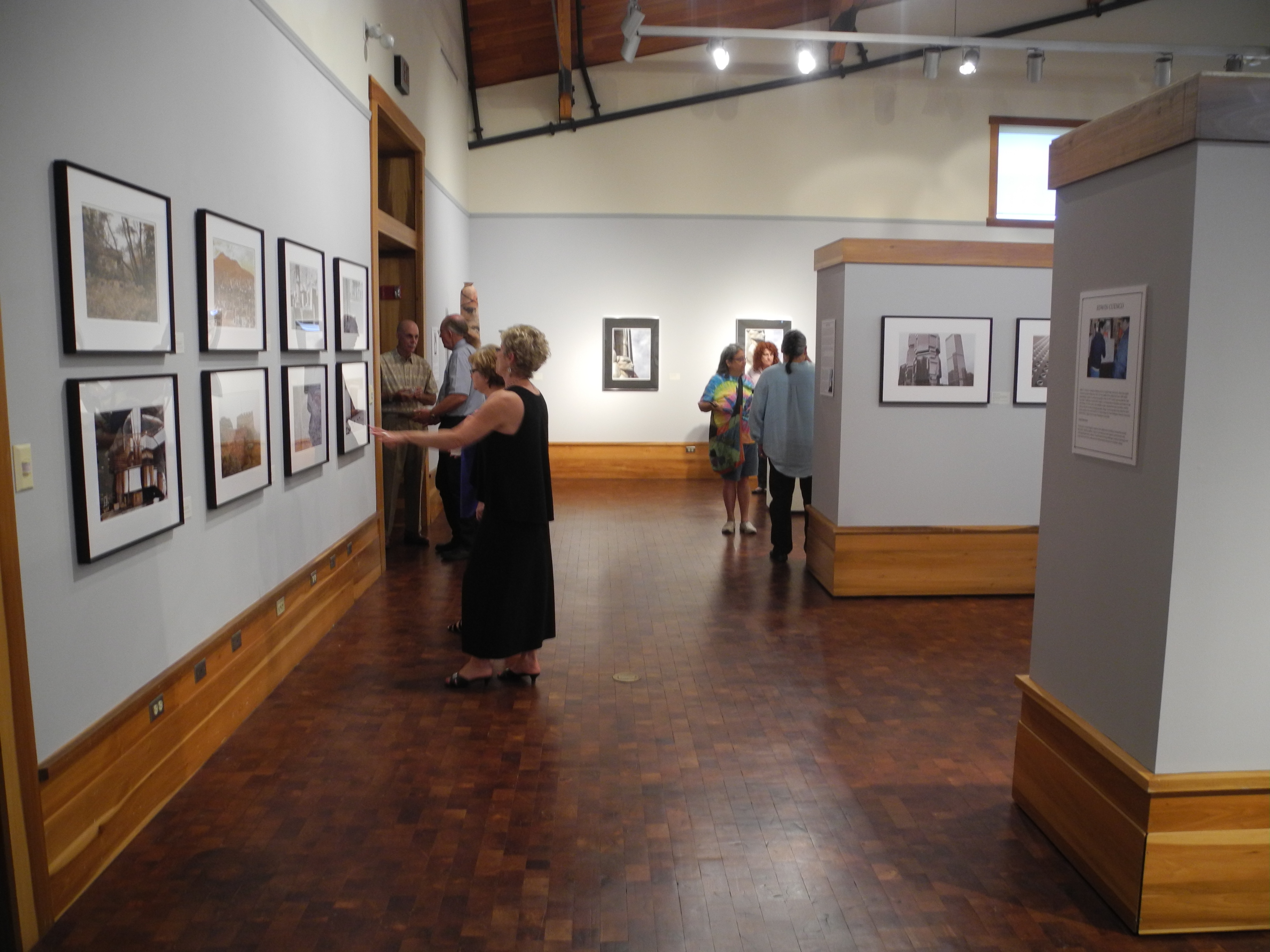 The Angelo State University Art Faculty Biennial Exhibition
September 20, 2018 - January 20, 2019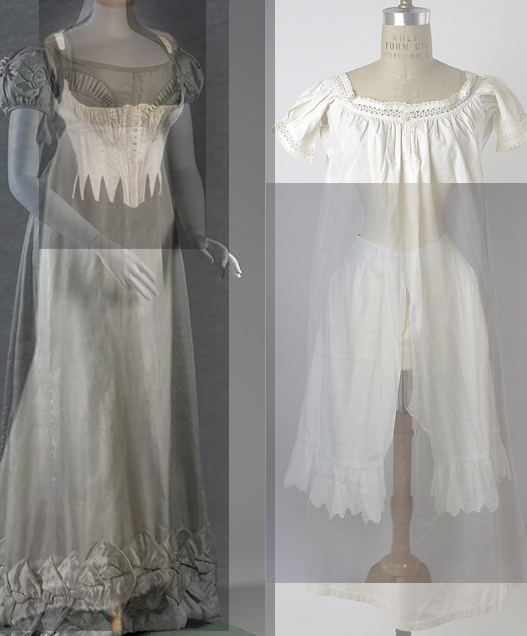 Inside Out
An exploration of women's status and roles in western society as reflected in fashion from foundation to silhouette.


2019 Exhibits

February 1 - March 31, 2019
Folk Traditions of the Concho Valley
April 12 - June 30, 2019
Ceramic Invitational
Ancient Chinese & African Collections