Camps
You can see photo albums of each camp on our Facebook page @samfalove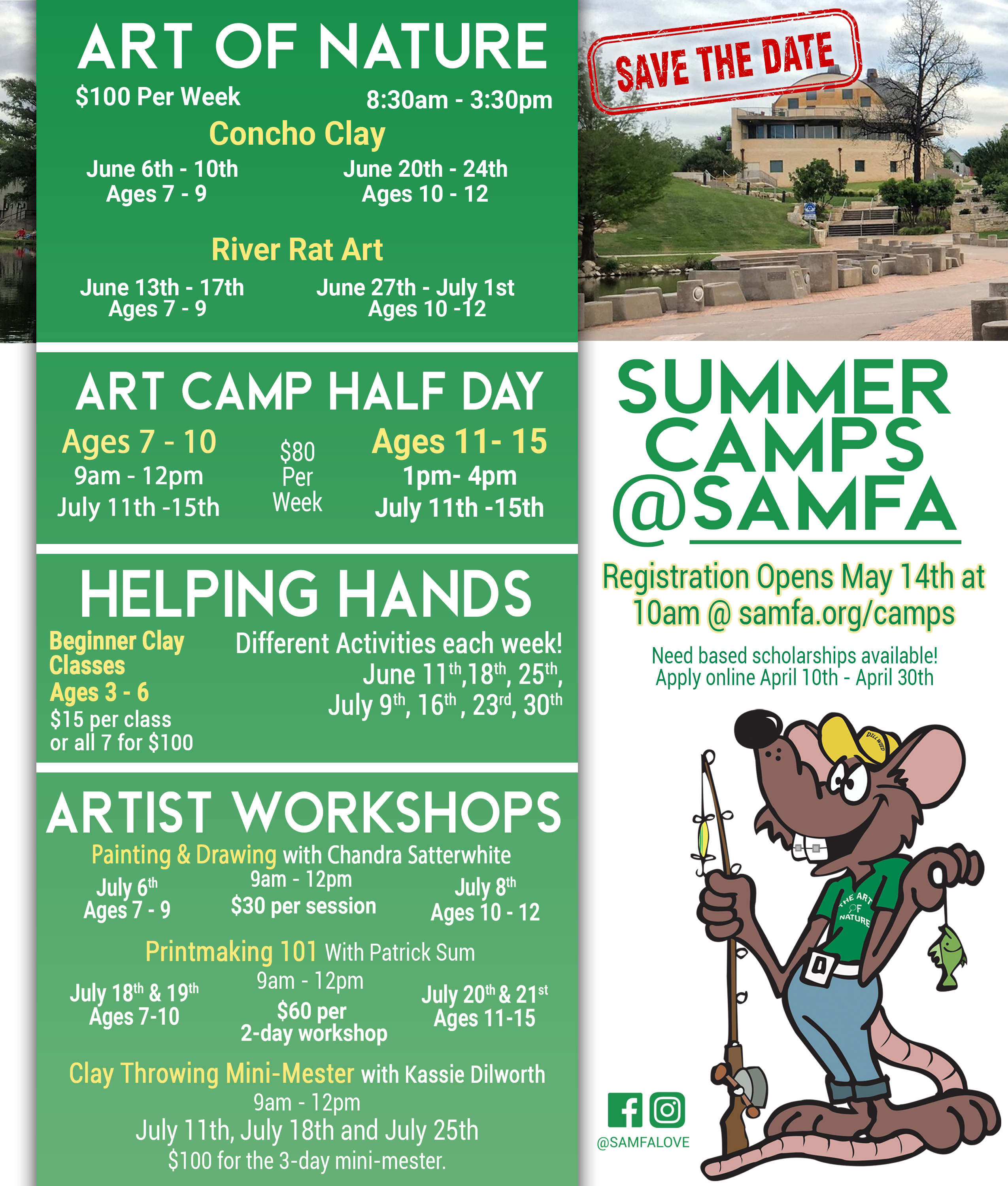 Summer Camps @Samfa!
If your camp is full, Please sign up for the Summer Camp Waiting list at the bottom of the registration page.
We will call you if a spot opens up!
Read More about each camp by clicking the links below!
Art of Nature camps are Monday - Friday Camps and we appreciate if you
only register if your child will be able to attend the full week.
Click here to see the Helping Hands Pick Up Schedule
If you wish to cancel after registering for a camp, please notify the Curator or Eduction at Education@samfa.org a full week before your camp starts (at minimum). We appreciate your cooperation, and we cannot guarantee a refund if you give a late notice.
2022 Camp Paperwork:
If you are already registered For a camp this year, You will be required to sign and bring paperwork to the first day of camps. You will recieve this paperwok via snail mail and email. If you have NOT recieved this paperwork, you can find the correct documents below. Please note that July's Camp paperwork will be sent out closer to your camp dates.
Please note that this paperwork is NOT registration for a camp and cannot be used to register for a camp.
if you have any questions, email Bekah Coleman at Education@samfa.org
General Camp Information: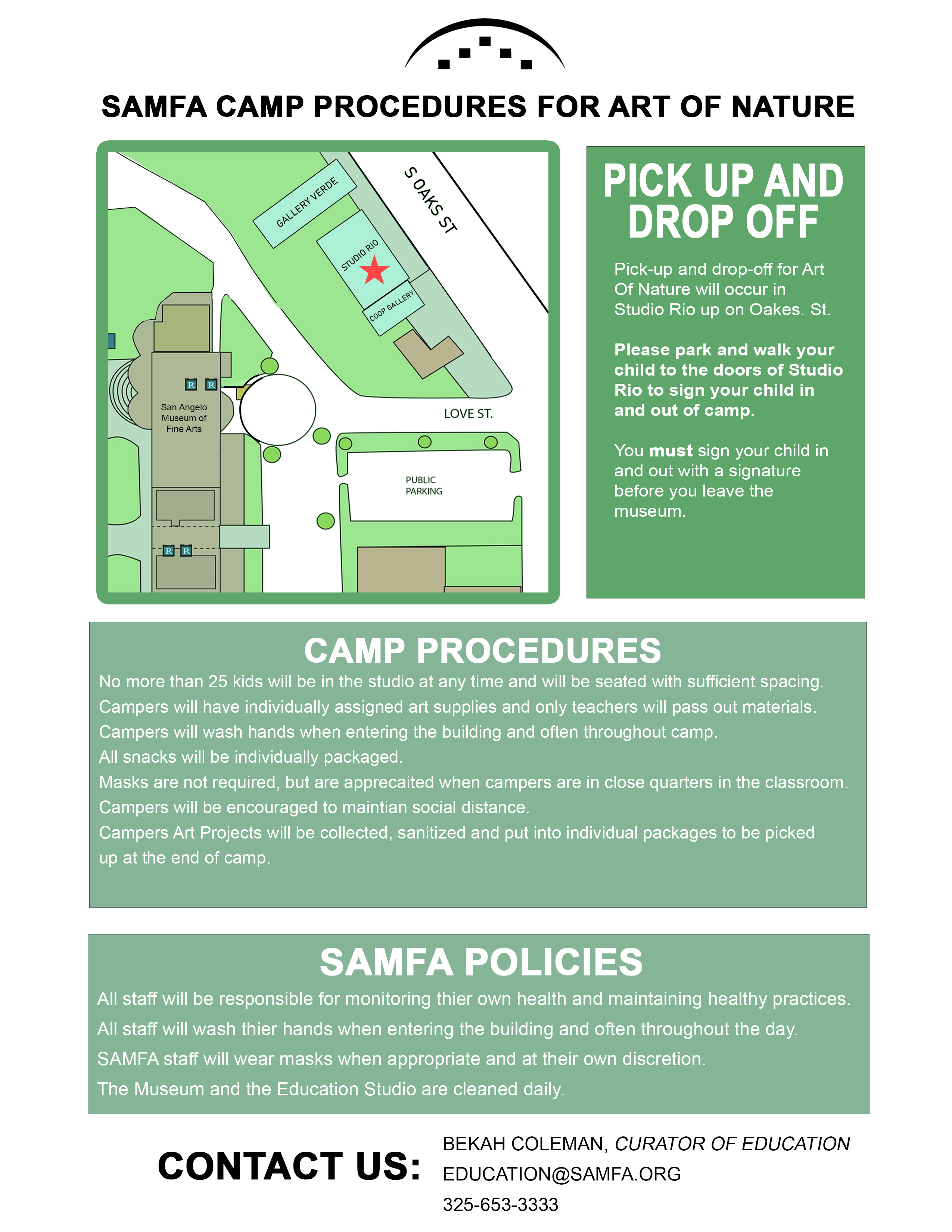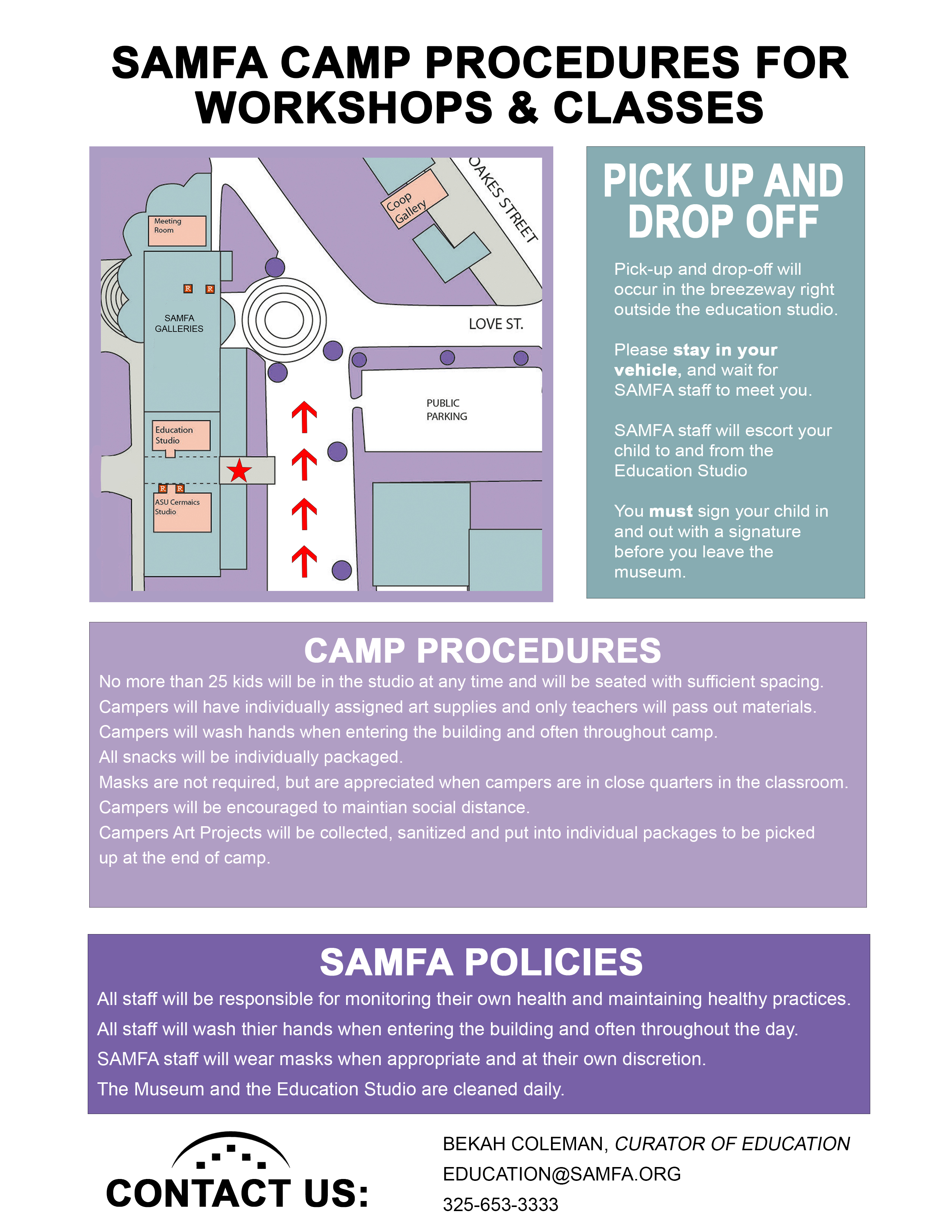 Helping Hands Pick Up Schedule: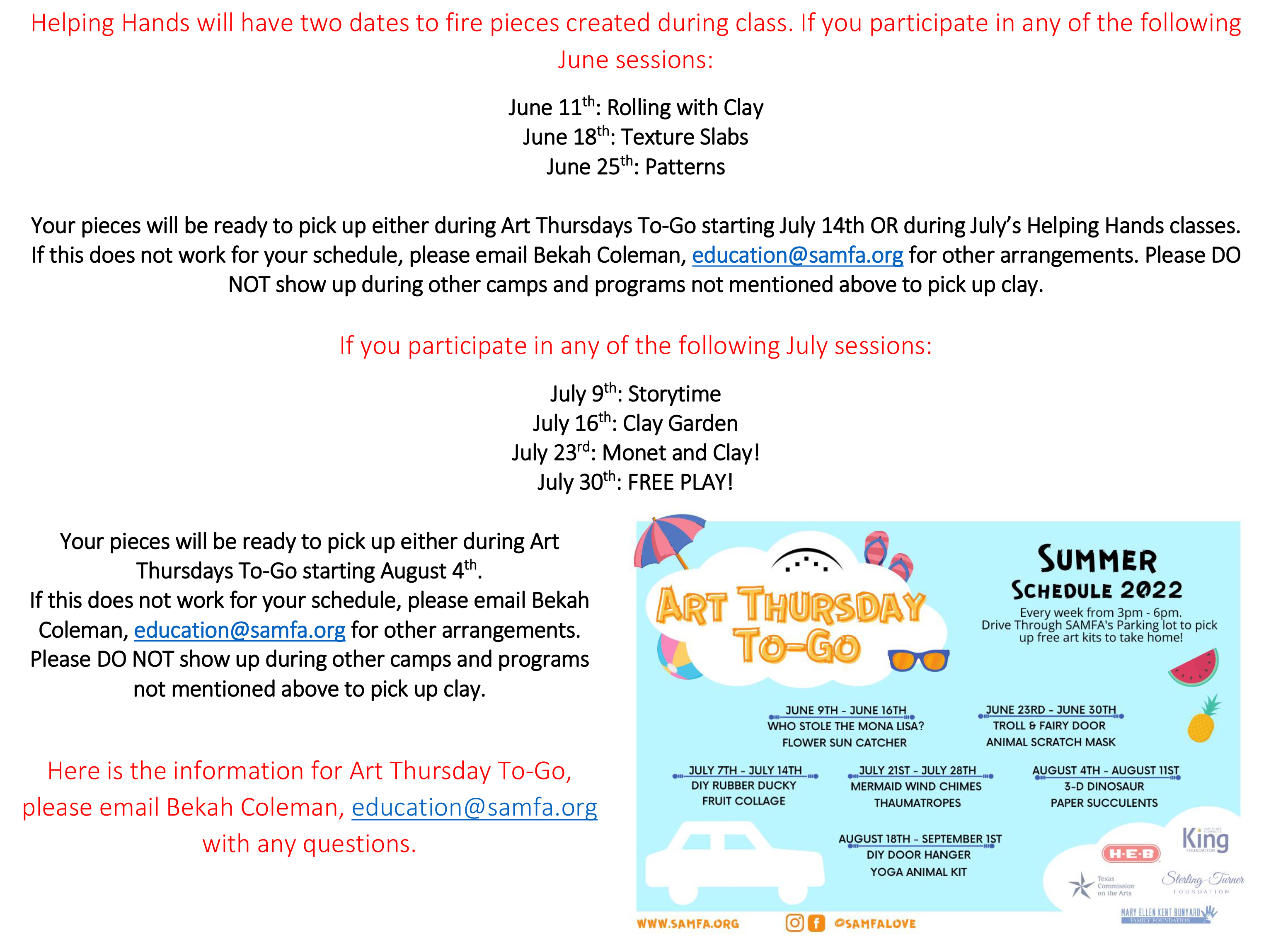 Click here to read about our Parent Observation Policy
Click Here to take a look at previous SAMFA camps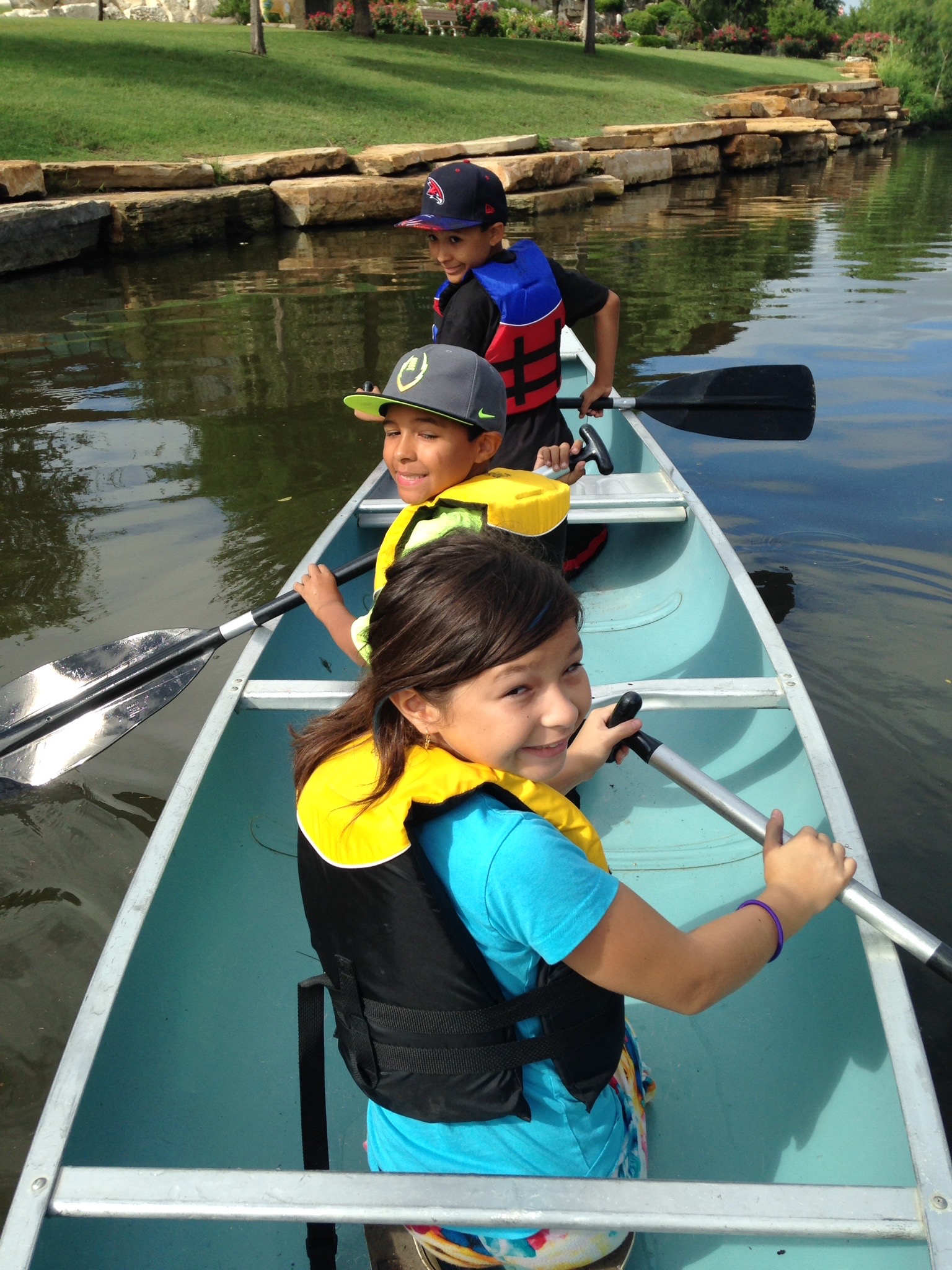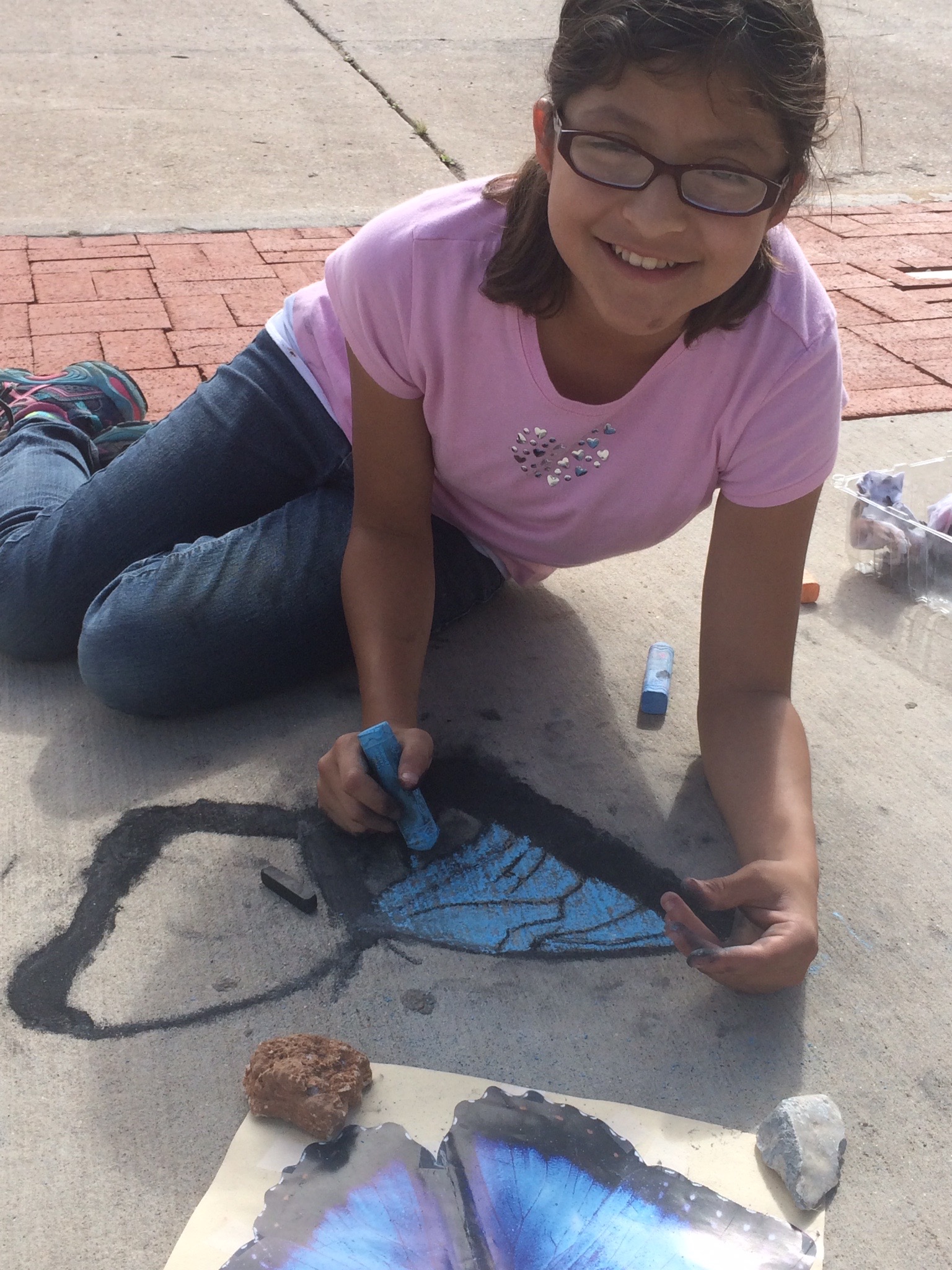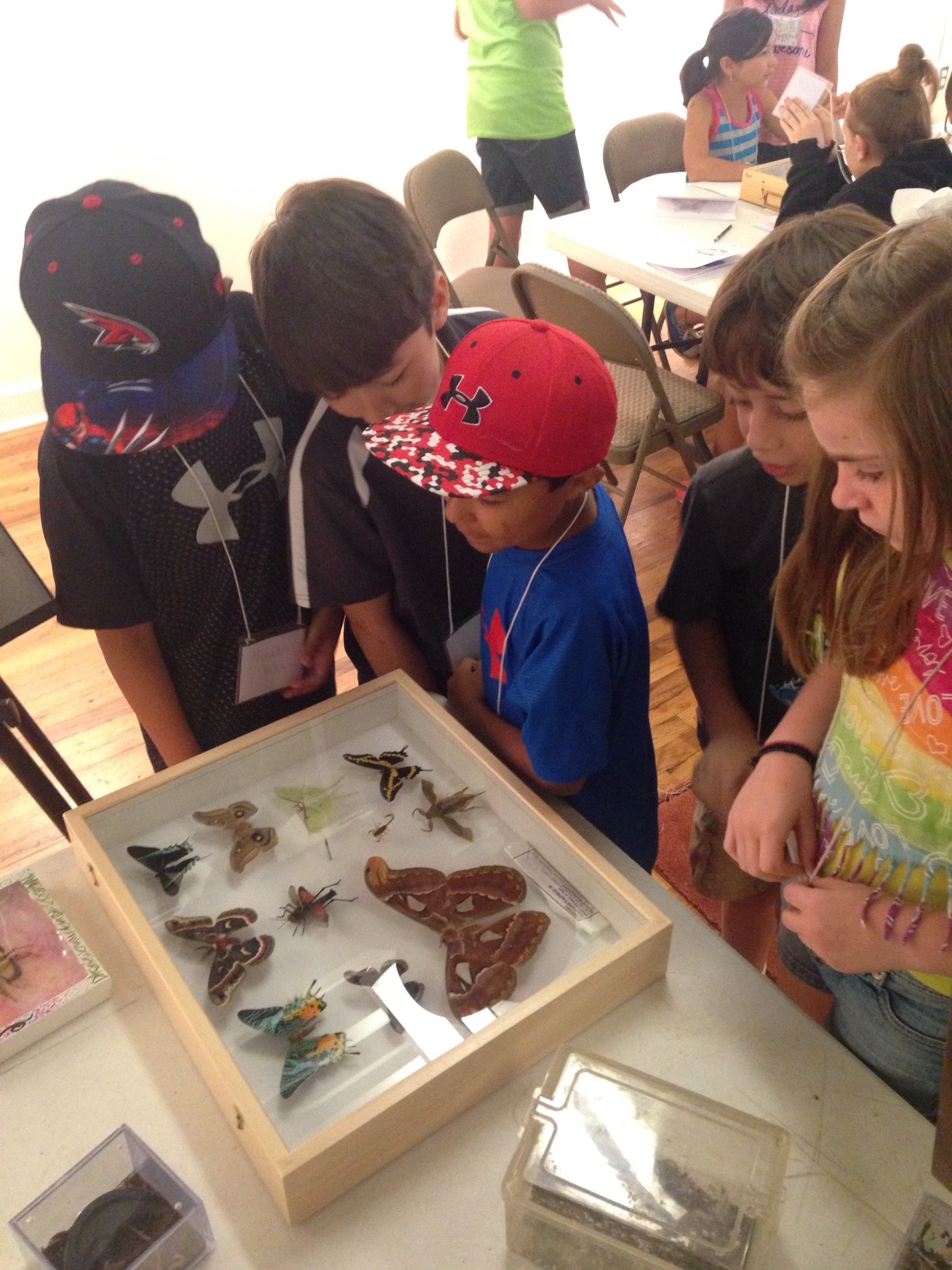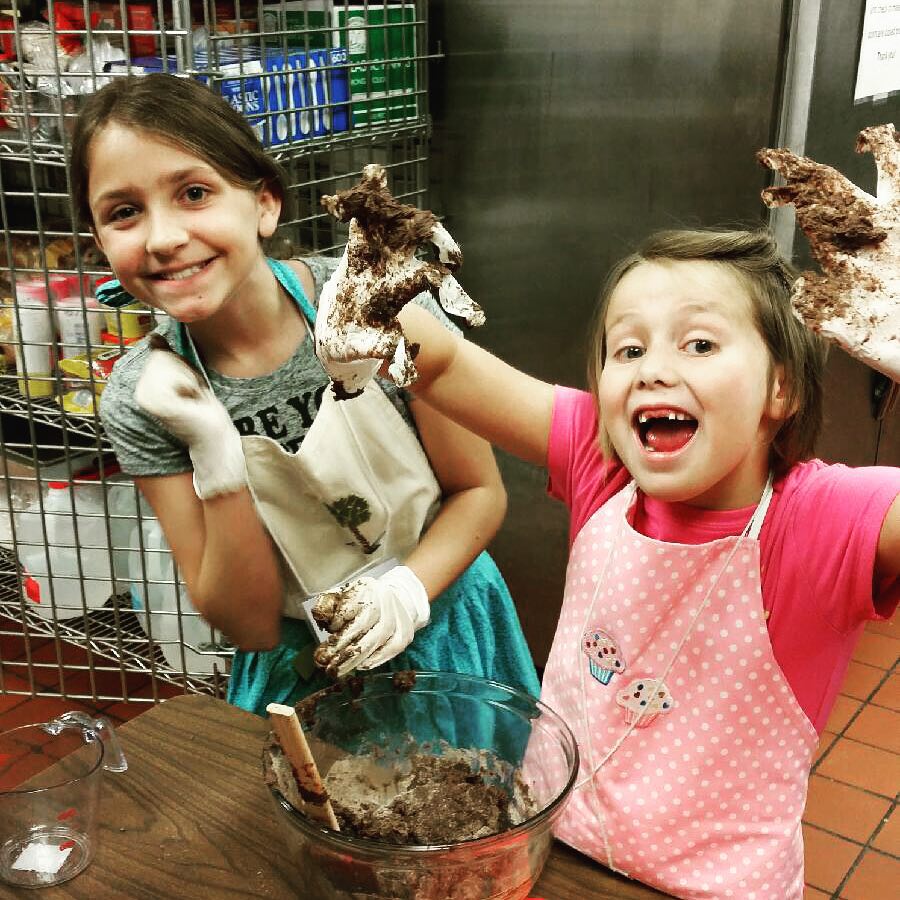 If you were unable to register for camp, we still offer free programming every Thursday at Art Thursday and every 2nd Saturday of each month at Family Day!
Follow our camps on Instagram! @SAMFAlove