Current Exhibits
July 18, 2019 – September 8, 2019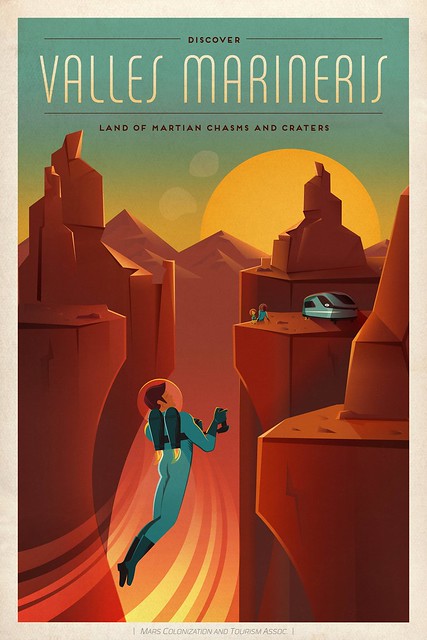 Frontiers: An Artistic Exploration of Space Travel, Technology, the Age of Discovery and More

This exhibit commemorates the first time in human history that we physically reached beyond our own planet and set foot on another world. That world was the moon, the space voyage was Apollo 11, and the first human to set foot there was Neil Armstrong of the United States.
We always look to the future as something ahead of us, but technological advances have been so rapid we may have exceeded our ability to comprehend what their implications are. We will need to consider carefully the future ahead of us, and work toward the best possible outcomes. There could be no more appropriate way to celebrate the 50th anniversary of the moon landing.
October 2017 - August 2019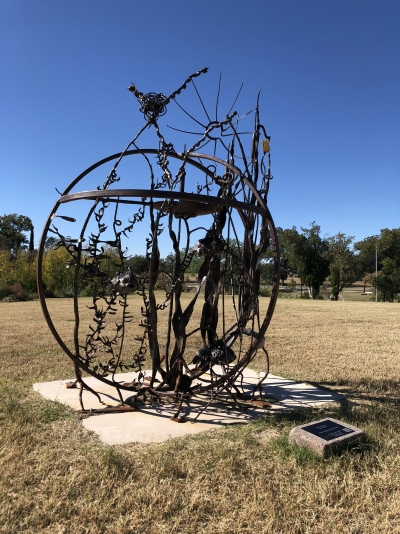 The 5th Annual Richard and Pam Salmon Sculpture Competition Exhibition
The Richard and Pam Salmon Sculpture Competition, a juried exhibition of outdoor sculpture, is hosted by the San Angelo Museum of Fine Arts. The biennial exhibit of 12-15 large-scale sculptures in the park is in cooperation with the City of San Angelo Public Art Commission and the City government. Sunken Garden Park (700 Block S. Abe Street/W. Avenue D) includes a formal sunken garden area where, spring through fall, canna and other flower displays are featured.
Ira Wiesenfeld
Tucson, AZ
Circle of Life Recycled Pond
Forged & welded recycled steel,
found objects
To see the 2017 Sculpture Competition Winners Click HERE

Click here for Upcoming Exhibits Click here for Past Exhibits