Current Exhibits

February 15 - April 8, 2018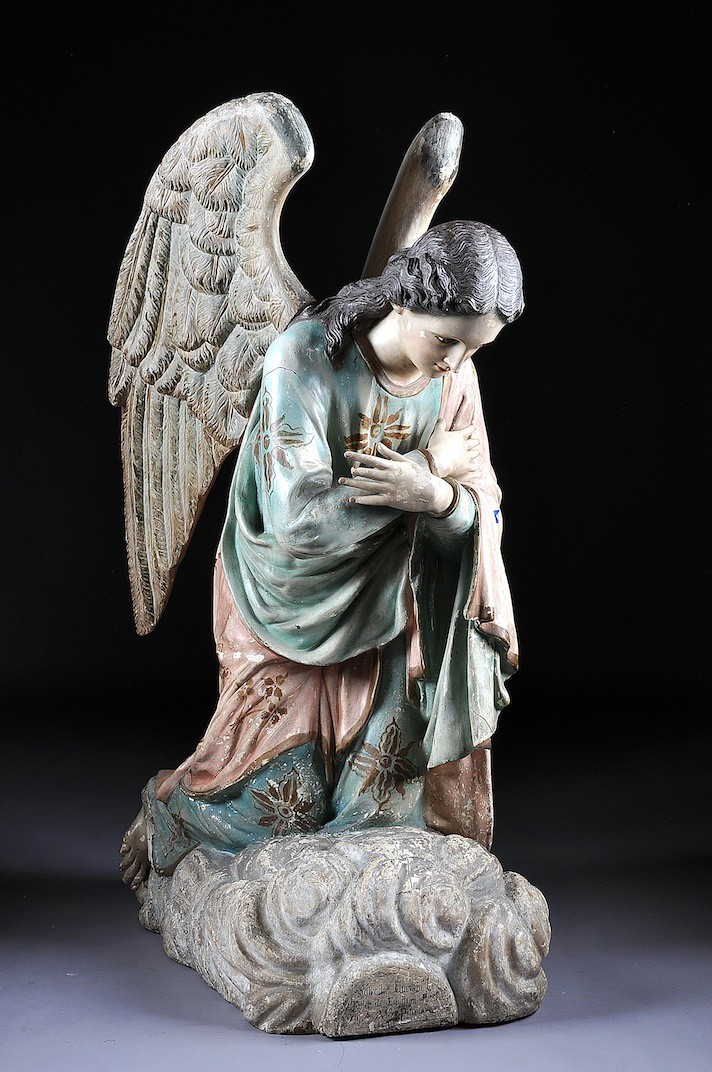 Important New Gifts of Spanish Colonial Art, Texas Art, Decorative Arts, Ceramics, and Glass

Gifts received from major donors at home and around the country have expanded our collections and enriched its main focus areas. We are pleased to showcase a selection of these objects for the first time. The museum is supported by generous contributions from both individuals and businesses. This project is made possible in part by Steve and Shirley Burton, Dan and Edith Ehrlich, Susan Toomey Frost, Charles Griggs, the Museum of Glass Made in America, Richard Parkman, Jamie Poteet, Robert and Irene Sinclair, and Neil and Frances Ryan, the San Angelo Cultural Affairs Council, the Texas Commission on the Arts, and the National Endowment for the Arts.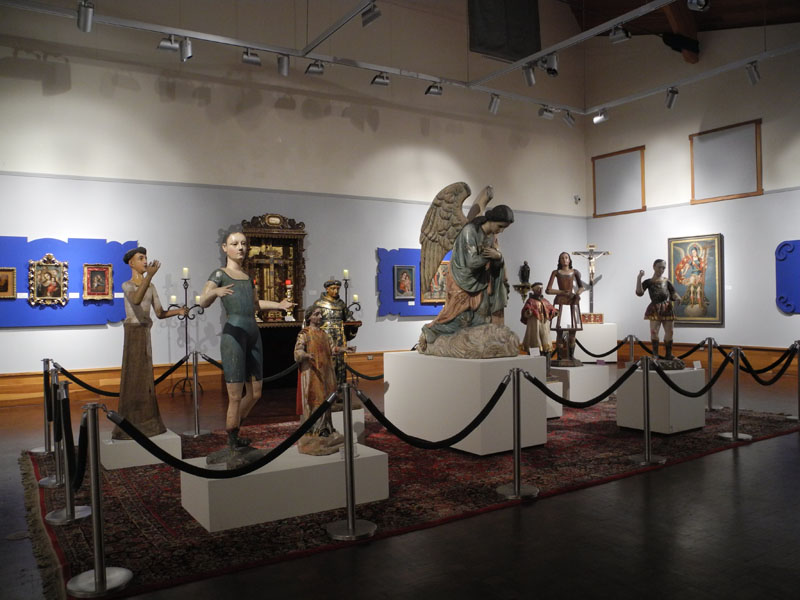 An entire gallery is devoted primarily to gifts from Richard Parkman, a collector of Mexican and Spanish Colonial art who divides his time between Dallas and Puerto Vallarta. The Parkman collection is distinguished by large-scale paintings and carved saint figures, including a larger-than-life kneeling angel that was originally stationed beside the altar of the magnificent cathedral in Puebla, Mexico.
The museum's growing collection of American glass is also highlighted, featuring hallmark and rare examples. Pieces from 2013 and 2015 gifts from the Museum of Glass Made in America and Neil and Dr. Frances M. Davis Ryan will be included, as well as new gifts from Charles Griggs, Steve and Shirley Burton, and Susan Toomey Frost.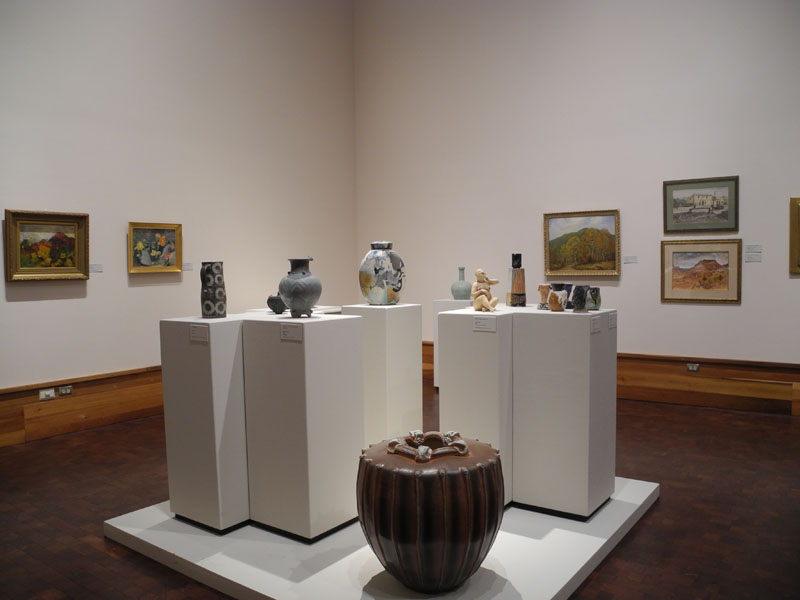 New gifts from Robert and Irene Sinclair of Washington, D.C., along with the recently exhibited Ehrlich collection from New York, have added enormously to our collection's primary focus area: ceramic art. This exhibit will showcase examples from the recent Sinclair gift, so new that it is still being processed by museum staff.
Texas art collectors Bill and Mary Cheek of Dallas have donated over 50 works to SAMFA since 2010. The Cheeks' collection is considered one of the foremost collections of Early Texas art in existence, and they have pledged to gift it incrementally to the San Angelo Museum of Fine Arts! 9 new gifts from the Cheeks will be displayed, including a magnificent oil landscape by W. Frederick Jarvis and a charming Mexican street scene by Robert Wood, as well as works by San Angelo artists Dwight Holmes and Ruth Matlock.
Another highlight includes an exquisite pastel study by one of the best-known American Impressionists: Childe Hassam, gifted in the will of longtime museum supporter Jamie Poteet. The Poteet bequest also includes other works by important American and European artists and designers, as well as glass, ceramics, and Spanish Colonial examples.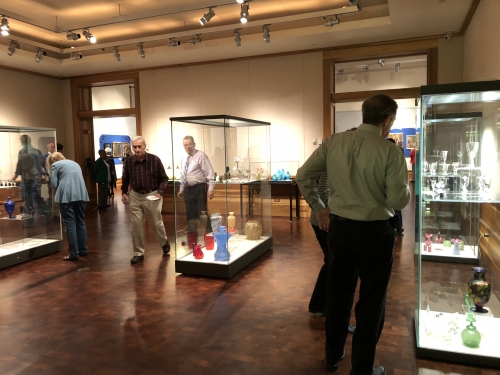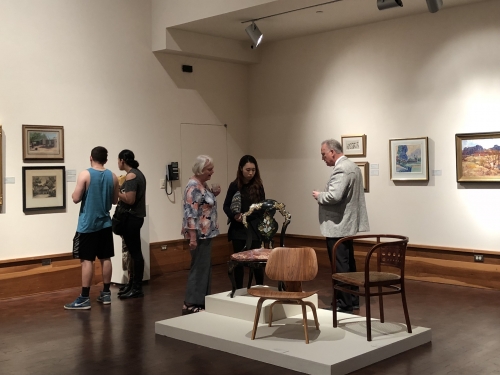 October 2017 - August 2019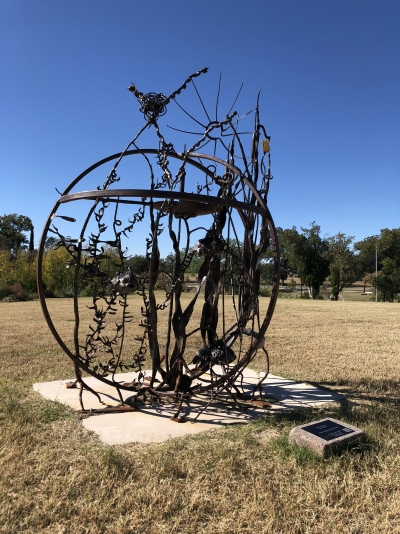 The 5th Annual Richard and Pam Salmon Sculpture Competition Exhibition
The Richard and Pam Salmon Sculpture Competition, a juried exhibition of outdoor sculpture, is hosted by the San Angelo Museum of Fine Arts. The biennial exhibit of 12-15 large-scale sculptures in the park is in cooperation with the City of San Angelo Public Art Commission and the City government. Sunken Garden Park (700 Block S. Abe Street/W. Avenue D) includes a formal sunken garden area where, spring through fall, canna and other flower displays are featured.
Ira Wiesenfeld
Tucson, AZ
Circle of Life Recycled Pond
Forged & welded recycled steel,
found objects
To see the 2017 Sculpture Competition Winners Click HERE

Click here for Upcoming Exhibits Click here for Past Exhibits