Current Exhibits
September 20, 2018 - March 24, 2019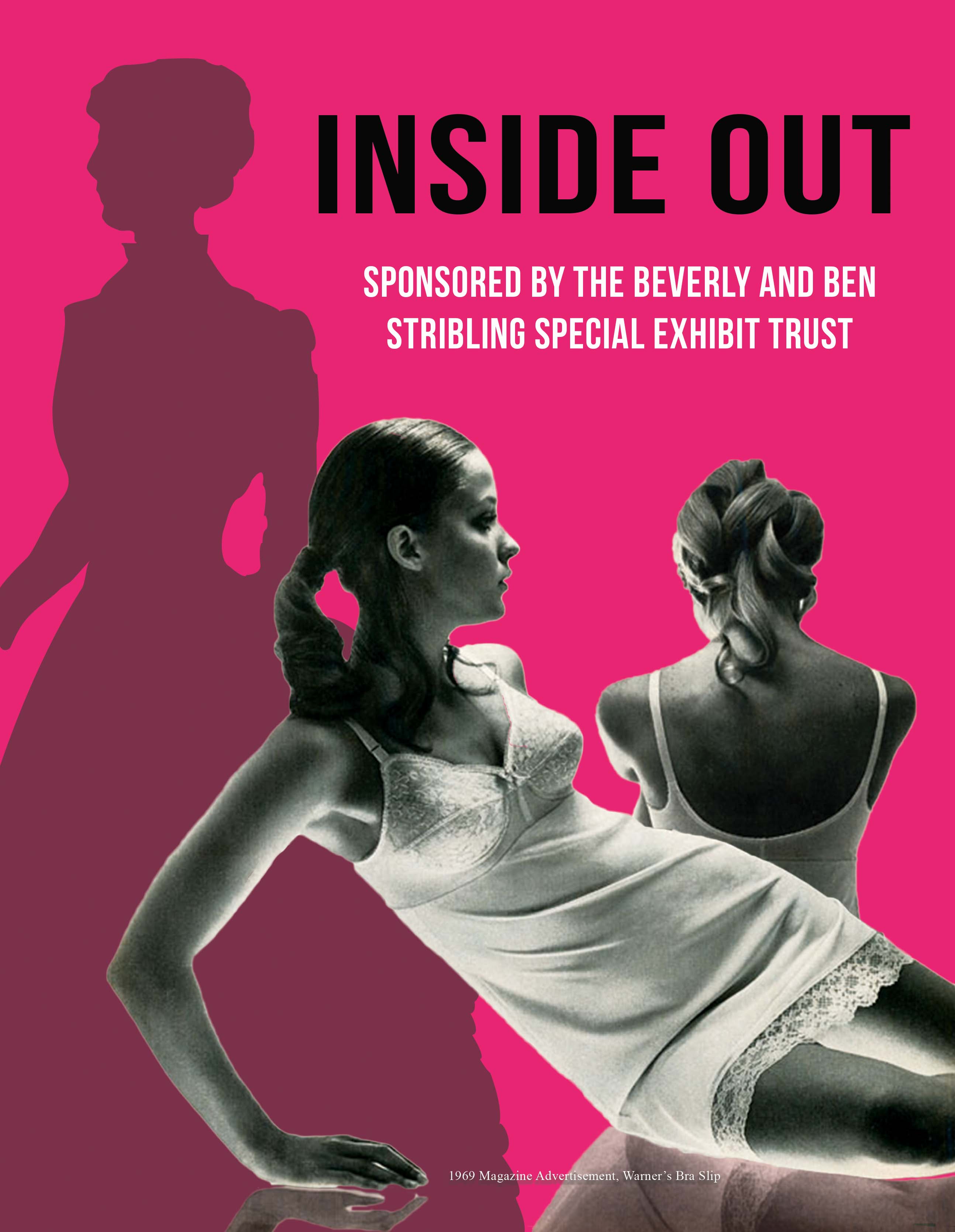 Inside Out
An exploration of women's status and roles in American society as reflected in fashion from foundation to silhouette.
Our exhibit will explore three central themes:
1. The perceived roles of women in American culture as they have changed over time, from the Federalist period to the present, and how those roles have shaped—and been shaped by—what women wear.
2. Feminist ideas and movements since the nation's earliest days, and the significant role of undergarments relative to those movements.
3. The outward appearance and silhouette of stylish American women over the centuries. The design, intention, and transition of women's undergarments that helped create the silhouettes.
For more details click HERE


October 2017 - August 2019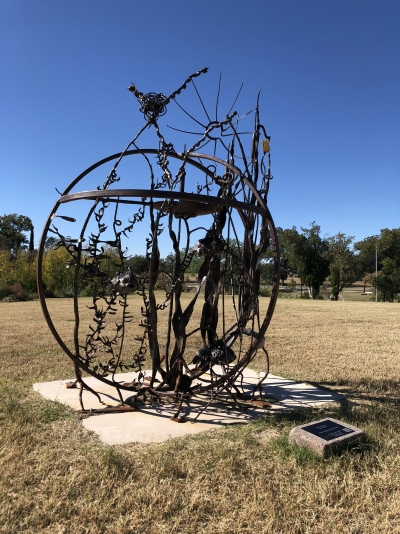 The 5th Annual Richard and Pam Salmon Sculpture Competition Exhibition
The Richard and Pam Salmon Sculpture Competition, a juried exhibition of outdoor sculpture, is hosted by the San Angelo Museum of Fine Arts. The biennial exhibit of 12-15 large-scale sculptures in the park is in cooperation with the City of San Angelo Public Art Commission and the City government. Sunken Garden Park (700 Block S. Abe Street/W. Avenue D) includes a formal sunken garden area where, spring through fall, canna and other flower displays are featured.
Ira Wiesenfeld
Tucson, AZ
Circle of Life Recycled Pond
Forged & welded recycled steel,
found objects
To see the 2017 Sculpture Competition Winners Click HERE

Click here for Upcoming Exhibits Click here for Past Exhibits