Workshops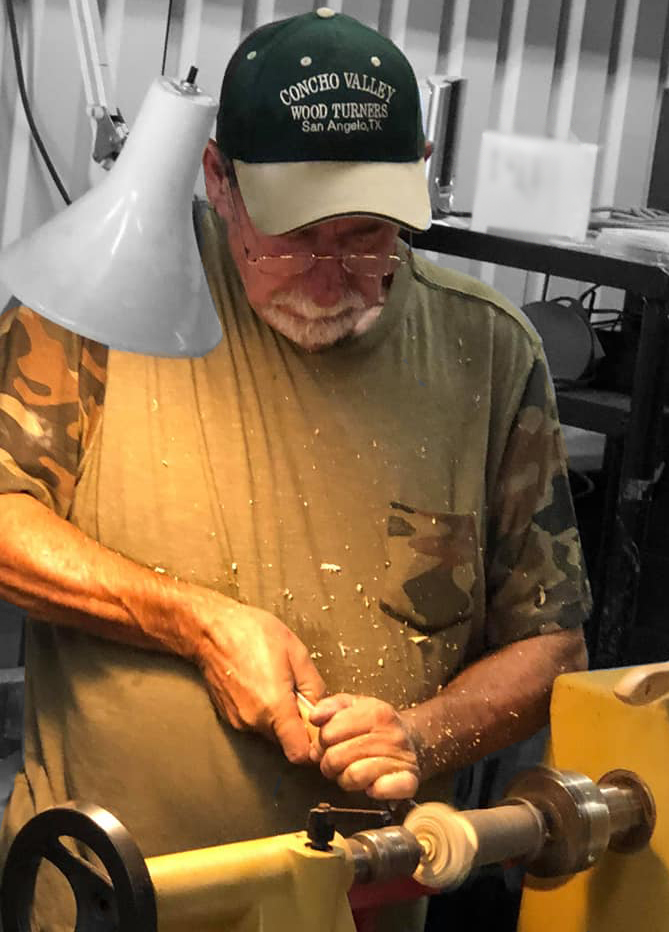 Concho Valley Woodturners Workshop
Saturday, April 20, 2019
9:00 am to 4:00 pm
Class fee is $15 per person.

Studio Rio, 423 S. Oakes St. (In front of the Art Museum)

A one day introduction to woodturning. Students will get hands on experience in the following areas:


• working safely on a lathe
• various ways to mount the wood on the lathe
• spindle turning
• bowl turning
• tool selection
• various way to put finish on your work piece
Students please wear work type clothes that you do not mind getting dirty.
The only materials needed for the class that students need to bring are safety glasses.


There are only 10 spots available for the workshop. If the class fills up and it will not let you register, please call Shaydee Watson at 325-653-3333 and we will put you on a waiting list.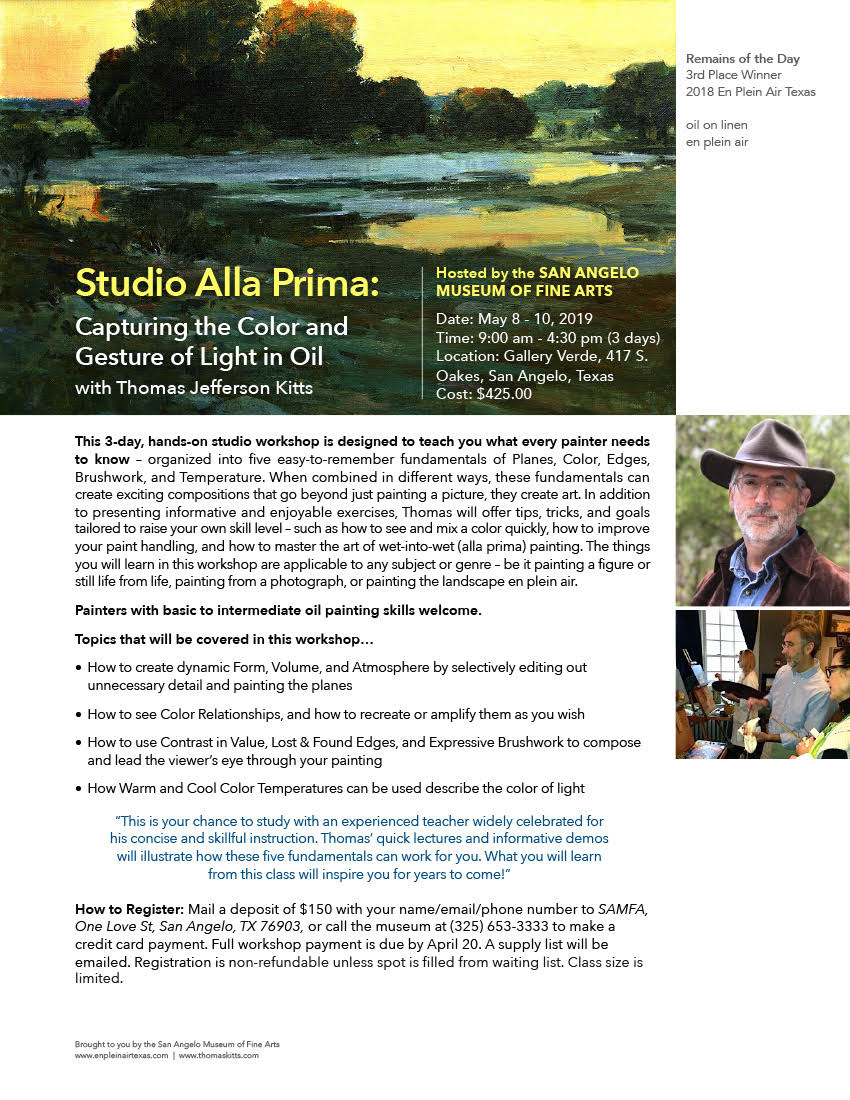 Oil Painting Workshop by EnPleinAir artist Thomas Kitts
Studio Ala Prima:
Capturing the Color and Gesture of Light in Oil with Thomas Jefferson Kitts

May 8- 10, 2019
Time: 9:00 am - 4:30 pm
(3 days)
417 S. Oakes, San Angelo, TX
Click Here for More Information & to REGISTER!