Coop Gallery
San Angelo Museum of Fine Arts, Coop Gallery, 427 South Oakes Street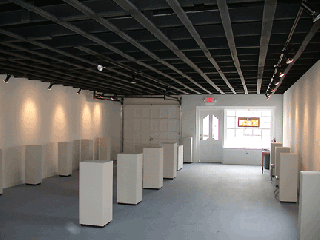 The gallery was named in honor of our friend, the late Roger Allen, founder of the Old Chicken Farm Art Center and long time SAMFA supporter.
Helping Artists
Artists (emerging and pro) are welcome to show in the Coop.
We want to encourage artists to try new things. Installation, performance, new media and traditional processes are all welcome in the Coop. The space is limited only by your imagination!
Show Art in the Coop:
Artists
$50 per day
$75 for an Art Walk night and weekends
It is always free to rent the COOP for:
Angelo State Students with student ID
Non-profit and non-partisan groups
K-12 Classroom Teachers: Show off student art and projects for FREE!
K-12 Classrooms participating in a multi-visit art program at SAMFA are invited to a Coop Gallery reception to celebrate their work. To schedule a multi-visti program call (325)653-3333.
To schedule your show call (325)653-3333 or download and submit the show proposal form. Show Proposal Form

UPCOMING Exhibits: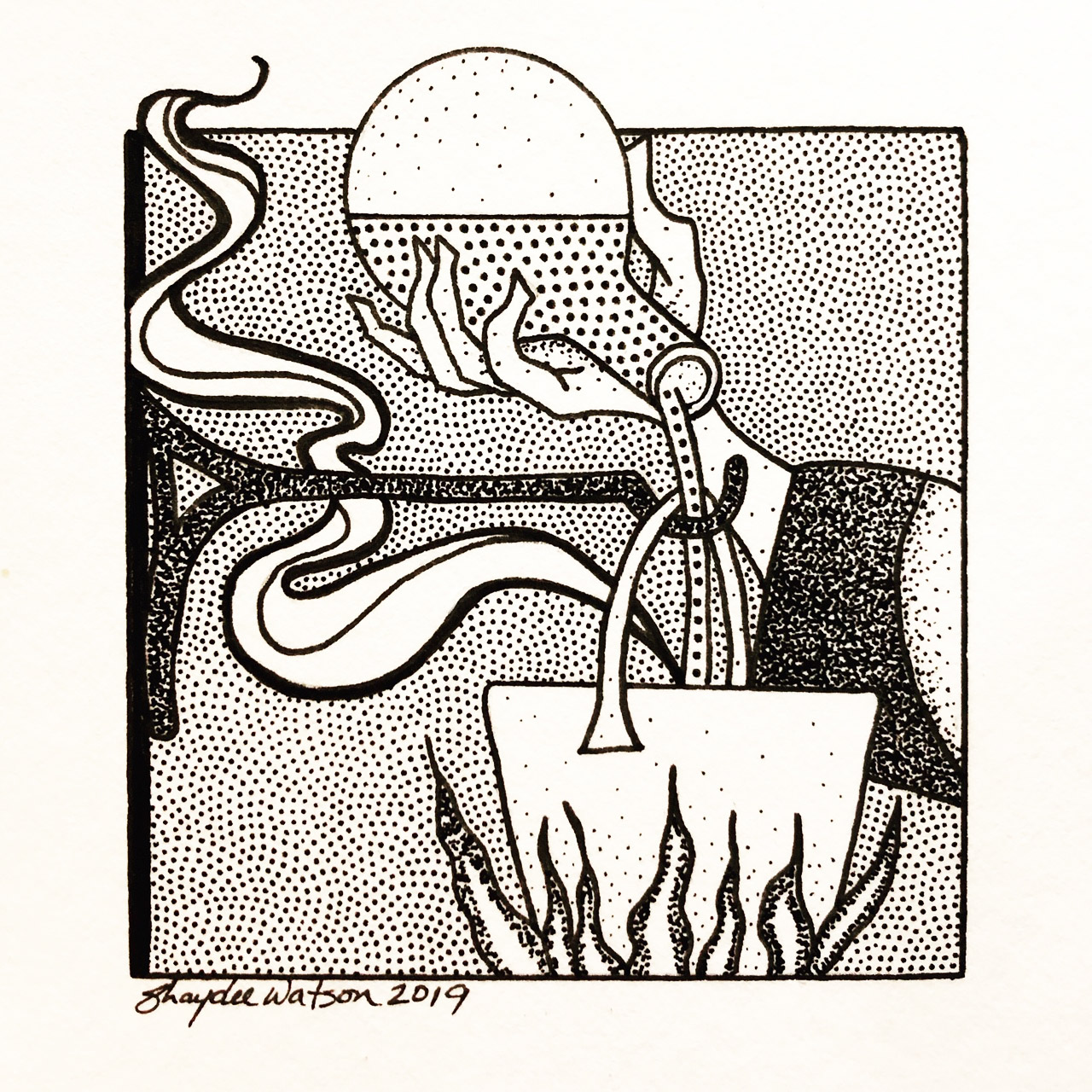 Squared
October 17, 2019 (Downtown Stroll)
5 - 9 pm
Shaydee Watson brings together a collection of her "Littles" as she calls them that encompass tiny imagery in a 2 inch square box. Each of her pieces is a one of a kind. She uses a variety of techniques including stippling, dot art, and also incorporates lines and on rare occasion color. Most of her works are entirely black and white.

Poison by Shaydee Watson
Snap Happy Photography Exhibit
November 9, 2019
10 am - 9 pm
The Snap Happy Photography Club will be exhibiting works from various Angelo State University club members. All works will be photographs and most will be their first showcase.
The Art Expo
November 21-22, 2019 from 5-8 pm
November 23 from 12 - 2 pm

The ASU Friday Art Club will be showcasing original works from both students and faculty from Angelo State University. A variety of mediums will be on display.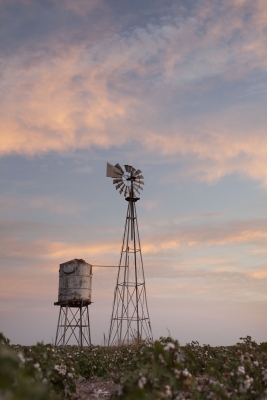 Sixty Sage
November 29, 2019 • Exhibit Opening
6 - 9 pm
A display of how life in the west influences Katie Probandt's work as a lifestyle and family photographer.
November 30 from 10 am to 6 pm
December 1 from 10 am to 6 pm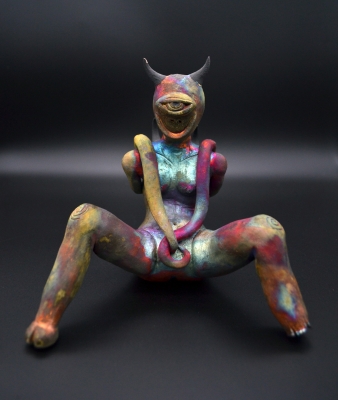 The Dark Arts
January 16, 2020 · During Downtown Stroll
4 - 9 pm

This show will consist of works from different Angelo State University students, in different mediums such as painting and ceramics. Most, if not all of the pieces will be in the dark arts realm. With the concepts of the works leaning towards macabre or creepy/halloween references.

Past Exhibits:
2019
Through The Years (September 19-21, 2019)
Nicole Clemens' current body of work is a colorful dance of abstracted landscapes, incorporating parts of the human form, the moon, and symbols she finds purposeful and meaningful. Her exhibit will showcasee pieces she completed here in Texas, before she leaves on new adventures for her new landscape; The Rocky Mountains of Colorado.

Shield Maiden Collection (August 30 - September 7, 2019)
Verdandi's solo show, exhibited her Maiden and Shield dot art collections.
Mixed and Meaningful (August 15, 2019)
Artist Andrea Landers brings together an eclectic collection of paintings, drawings and collage, with an underlying theme of beauty redeemed from chaos.
Altered States (August 7, 2019)
A ceramic exhibit by Angelo State University students showing off their works from their Ceramics 1, 2, & 3 classes. All the works exhibited were fired with alternative firing processes.
Ceramics by Johnathan Shearer (June 28, 2019)
Johnathan Shearer graduated from Lewis & Clark College with a degree in Ceramics. His exhibit showcased the body of work created in his final year attending Lewis & Clark College.
Wall I.S.D. Student Show (May 7, 2019)
Wall High School Art Students original works of art that they submitted in the Visual Arts Scholastic Education Regional Competition.
Finding Peace (April 26-28, 2019)
Marsalis Mahome solo exibit of a variety of mediums.
"Look" (April 18-20, 2019)
As a group, the ASU Art Club students explored sight and eyes in this eclectic art exhibit.
Chicken Farm Potters: Past & Present (April 12, 2019)
Chicken Farmers from both past and present are having an exhibit opening of their pottery in the Coop Gallery at 427 S. Oakes St. There will be seven artists exhibiting, including works from the late Roger Allen. Artists include: Cody Clinton, Ashley Crumley, Kassie Dilworth, Eric Grasham, Vicki Hardin, Joe Morgan and pieces of Roger Allen's from the Starkeeper Gallery.
Signification (April 5-7, 2019) The "signification" art exhibition included art color theory and mixed media studies by the Water Valley Artist Society art students. These student artists created art that connects to many design principles such as color, value, visual and actual texture, variety, shape, line, and other mixed media applications.
Concho Valley Woodturners Exhibit (March 21-23, 2019) The Concho Valley Woodturners exhibited a variety of their remarkable creations and each piece was unique and hand made.
SAMFA Museum Staff Exhibit (February 21 & 23, 2019) The Museum's employees showcased their own artworks in an eclectic exhibit at the Coop Gallery. Each employee has a passion for artwork, which has led them to join the museum staff over the years. There was a variety of mediums and styles on display for the public to enjoy.
Kara D Fashion Exhibit (February 16, 2019) Kara D will be showcasing her fashion works from her senior show at the Art Institute.