Gift Shop
What You'll Find Here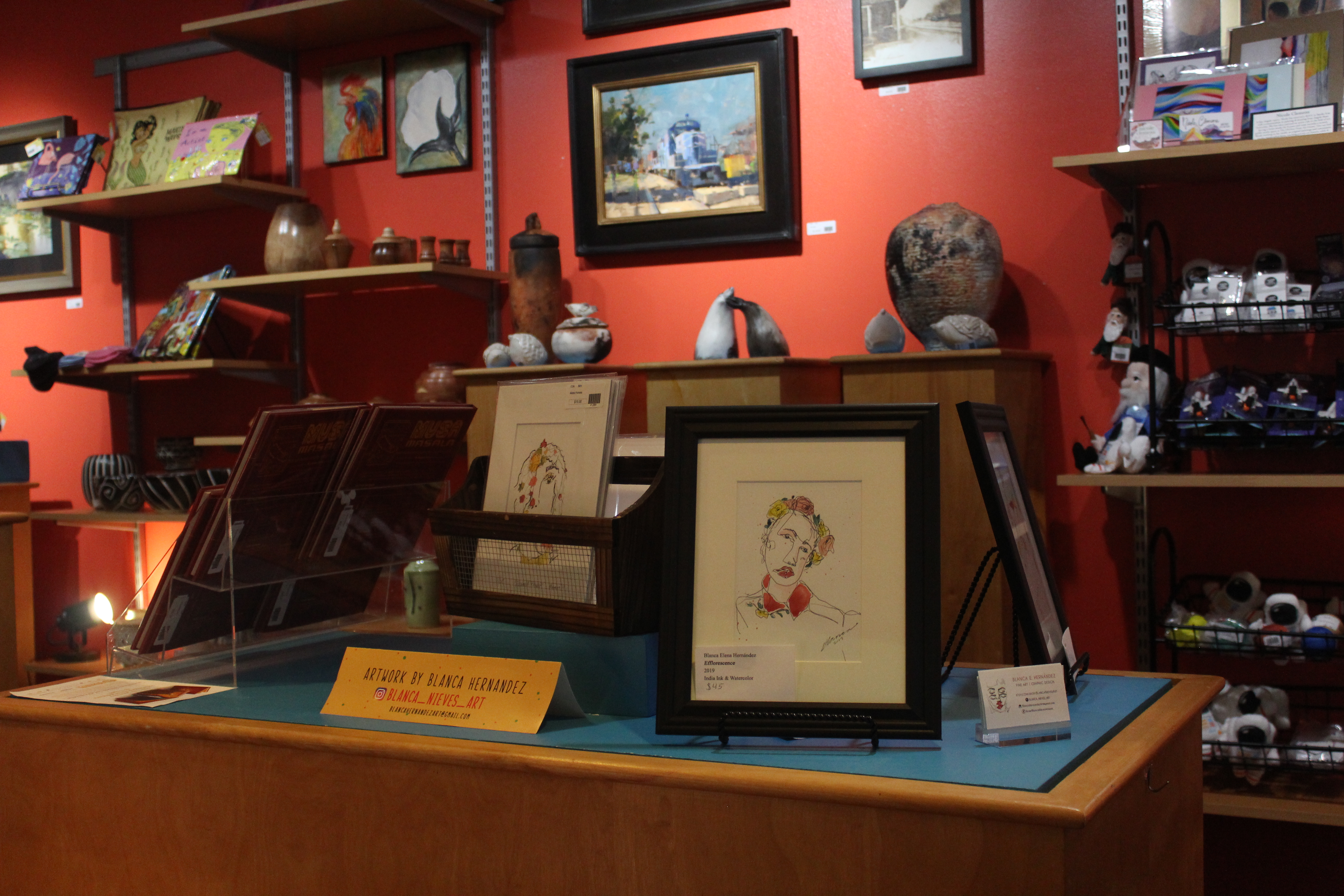 Our Gift Shop not only has an assortment of fun toys, funky socks, bags, coffee mugs, and SAMFA t-shirts, we're also the place to find works by local artists! We have paintings from Wendy Woodring, Ryan T Dalgiesh, and Nicole Clemens; jewelry from Polina Bradham, Vicki Hardin, and Claudia Cravens; hand painted note cards by Barbara Barnhart Rallo and Blanca Hernandez; as well as ceramics by Esteban Apodaca. We also offer ceramic pieces, books, and DVDs by renowned potter, Otto Heino. Don't miss the works of these talented local artists!
The SAMFA Gift Shop offers a wide variety of gifts for all occasions and all ages. Merchandise changes frequently, so don't miss out!
Featured Artist
SAMFA's Gift Shop Featured Artist for March is Megan Shaw
Megan Shaw is a San Angelo native, when she is not chasing her toddler around she can be found at Studio 16 in the Chicken Farm. There she teaches kids classes, makes jewelry, and works in various mediums to create art. She also does graphic design for several local businesses. She is a self-taught artist, her style is mostly abstract with a dark palate. Her artistic influences are primarily local artists, but she is also inspired by literature. Authors Charles Bukowski, George Orwell, and Sylvia Plath are some of the most prevalent muses for her art. In her figurative work she often focuses on social issues. Her work has been sold internationally and her photography has been recognized with medals at the San Angelo Stock Show and Rodeo.