Gift Shop

What You'll Find Here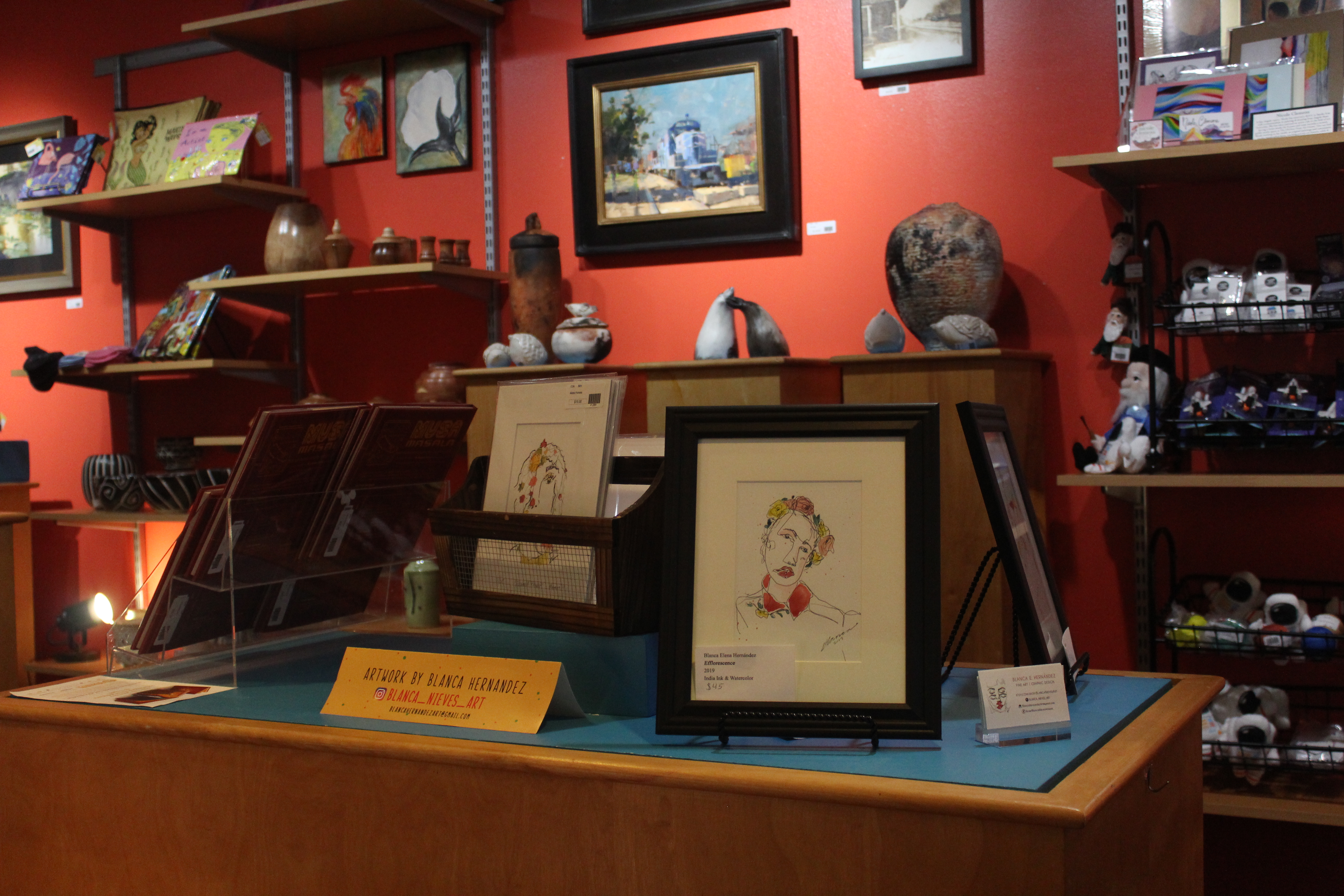 Our Gift Shop not only has an assortment of fun toys, funky socks, bags, coffee mugs, and SAMFA t-shirts, we're also the place to find works by local artists! We have paintings from Wendy Woodring, Ryan T Dalgiesh, and Nicole Clemens; jewelry from Polina Bradham, Vicki Hardin, and Claudia Cravens; hand painted note cards by Barbara Barnhart Rallo and Blanca Hernandez; as well as ceramics by Esteban Apodaca. We also offer ceramic pieces, books, and DVDs by renowned potter, Otto Heino. Don't miss the works of these talented local artists!
The SAMFA Gift Shop offers a wide variety of gifts for all occasions and all ages. Merchandise changes frequently, so don't miss out!

Featured Artist
More featured artists to come....