Gift Shop
What You'll Find Here
Our Gift Shop not only has an assortment of fun toys, funky socks, bags, coffee mugs, and SAMFA t-shirts, we're also the place to find works by local artists! We have paintings from Wendy Woodring, Ryan T Dalgiesh, and Nicole Clemens; jewelry from Polina Bradham, Vicki Hardin, and Claudia Cravens; hand painted note cards by Barbara Barnhart Rallo and Blanca Hernandez; as well as ceramics by Esteban Apodaca. We also offer ceramic pieces, books, and DVDs by renowned potter, Otto Heino. Don't miss the works of these talented local artists!
The SAMFA Gift Shop offers a wide variety of gifts for all occasions and all ages. Merchandise changes frequently, so don't miss out!
Featured Artist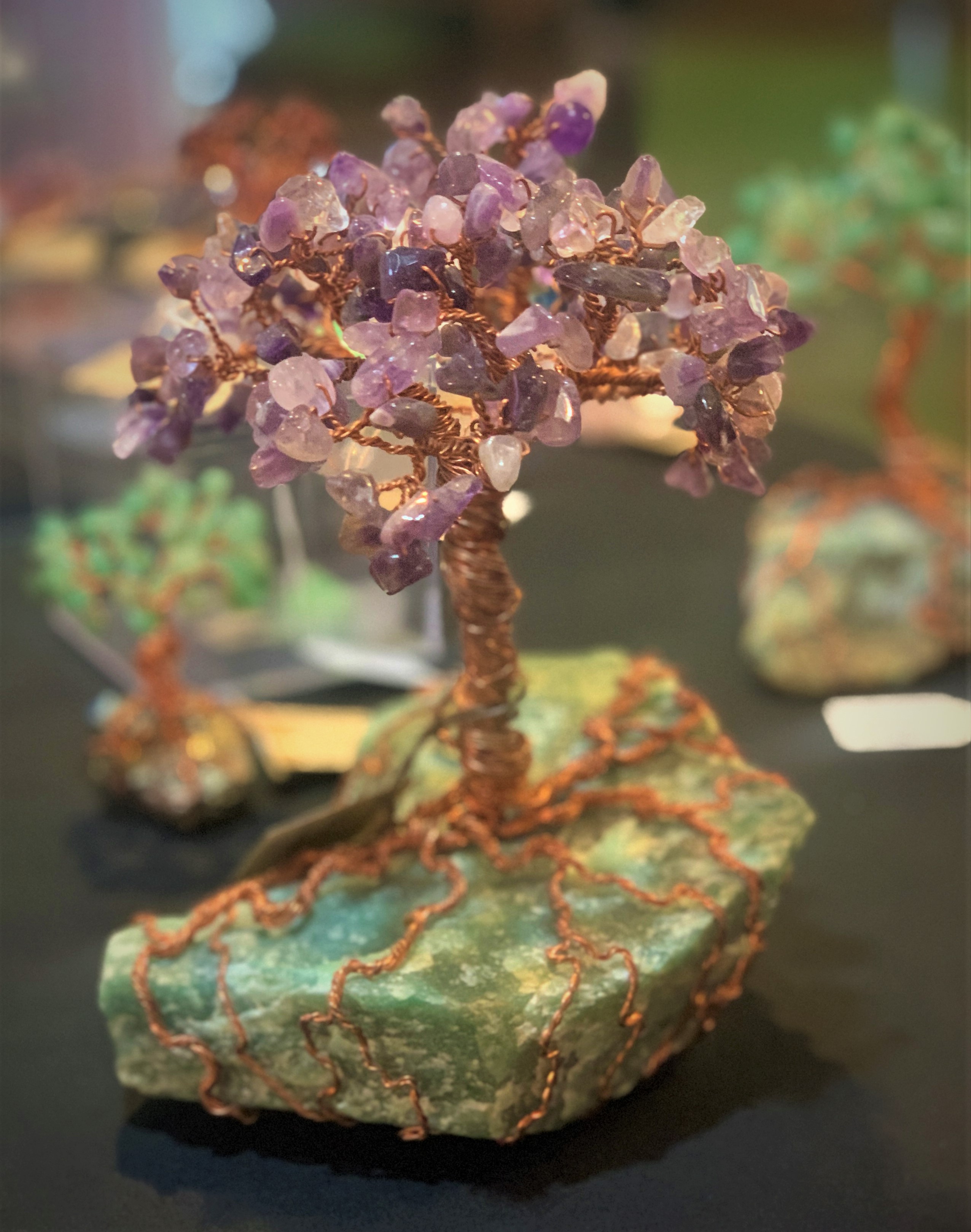 SAMFA's Gift Shop featured artist for October is Chandra Satterwhite
Chandra Satterwhite is an artist that lives and breathes the natural world. With her work culminating towards the idea of oneness with nature, she uses her background and perspective to showcase her art's ability to make sound connections with the earth, even amidst growing decay.
A proud member of the community, Chandra serves the Tom Green Valley through her own private business, Clownin' Around, which she has helmed for over a decade now. Through her services of face painting, balloon art, and glitter and henna tattoo designs, Chandra is able to positively impact the generations under her, while also employing her passions and training she has received along the way. Chandra studied art at Angelo State, specializing in ceramics, but also with a concentration in mathematics and psychology; the principles behind these fields resonating strongly within her work. Chandra also utilizes her passions and pursuits working in the Roger Allen StarKeeper Gallery at the San Angelo Chicken Farm Art Center, using ceramics as a primary medium. Outside of this, Chandra also specializes in painting, designing, and crafting both in the second and third dimensions, but all of her work really boils down to thematic ideas of art communicating with the natural, ecological world, and through the act of creation, allowing negative energy to transform into positive, through the therapeutic process of imagination and creativity.