En Plein Air
Third Annual EnPleinAirTEXAS National Juried Painting Competition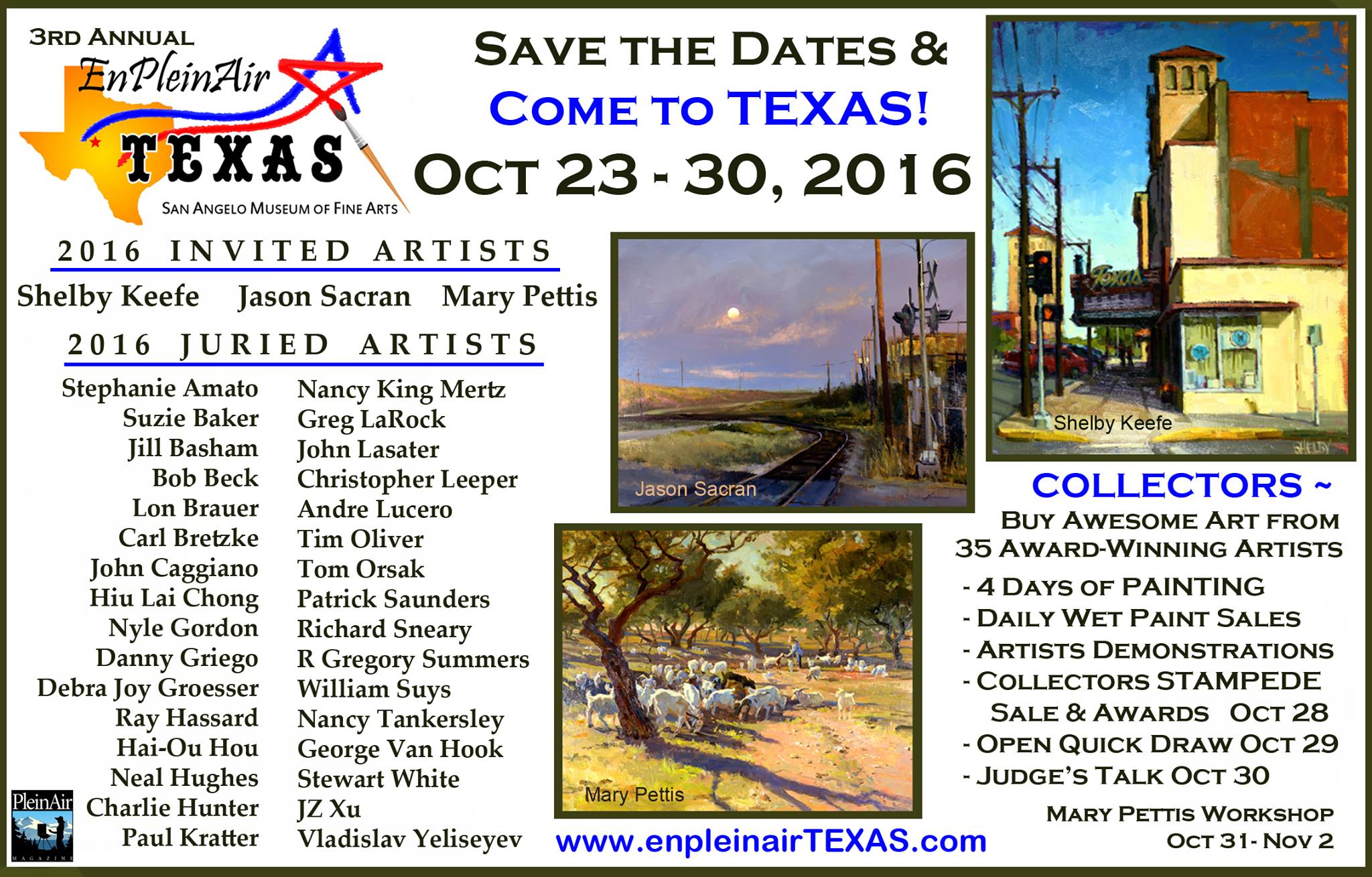 2016 Dates

EnPleinAirTEXAS takes place October 23 – October 31, 2016, in San Angelo, Texas. Host homes are available for all competition artists beginning October 21st. Artist Registration, Orientation, and Canvas-Stamping will be Sunday, October 23rd, followed by a Welcome Reception at the museum.
Artists are juried in by a nationally recognized juror and will paint in San Angelo and the surrounding areas, competing for $14,000 in cash prizes. Their paintings are exhibited and are for sale during the final weekend in the Quartermaster Building at Fort Concho, a National Historic Landmark built in 1868 and the first home of the San Angelo Museum of Fine Arts.

For more information visit www.enpleinairTEXAS.com.
Any questions, please email paint@enpleinairtexas.com.