LET'S MISBEHAVE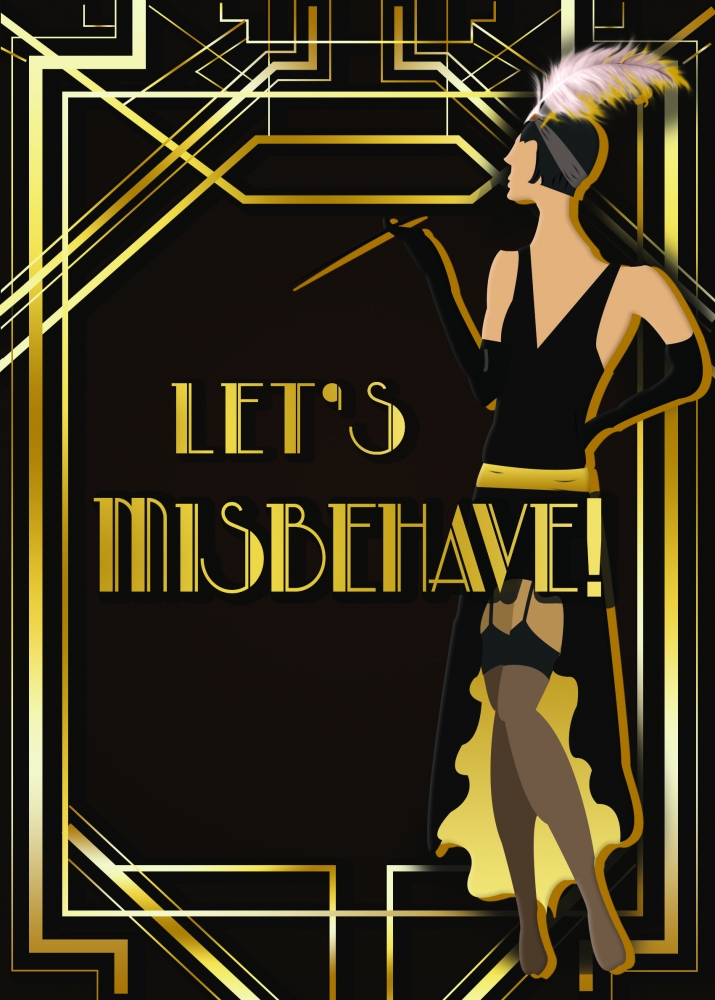 The Board of Trustees of the San Angelo Museum of Fine Arts
Cordially invites you to an outrageous and delightful evening of fine dining, dancing, and celebration in recognition of its exhibition:
INSIDE OUT
An exploration of Women's Status and Roles in American Society as Reflected in Fashion from Foundation to Silhoutte
Friday, September 28, 2018
6:30 PM
At the home of Heidi & Connoly Brooks
Vintage 1920's attire encouraged
Dancing to the Sounds of the Texas Gypsies
$500 per person




Please call the Art Museum for more information 325-653-3333
The San Angelo Museum of Fine Arts will feature an extraordinary exhibition that examines a history of American feminine attire from the time of the Post-American Revolution to the Present Day and will have artifacts from undergarments to a representative finished ensemble of the penultimate desired look of each era. This exhibit will also examine the changing roles and status of women as reflected in their garments.
In 1776, Abigail Adams wrote to her husband John in Philadelphia, urging him and the other members of the Continental Congress to "remember the ladies" when fighting for America's independence, and give women a voice in the political process. "We are determined to foment a rebellion," she wrote, "and will not hold ourselves bound by any laws in which we have no voice or representation." They should have listened. After a long battle, women finally won the right to vote in 1920. Our exciting exhibit explores the parallel developments of feminist and social movements, technology, and women's fashions though American history in ways not previously explored.
This important exhibition has been originated by our museumand will be traveling the country to other museums. All people who purchase a ticket to the Let's Misbehave party will also receive a ticket to a special preview party to be held on September 20, the evening prior to the Grand Opening of the exhibit. This exhibit was made possible by the Ben & Beverly Stribling Special Exhibition Fund for the San Angelo Museum of Fine Arts.