A-Razz-Matazzy-Jazzy Little Christmas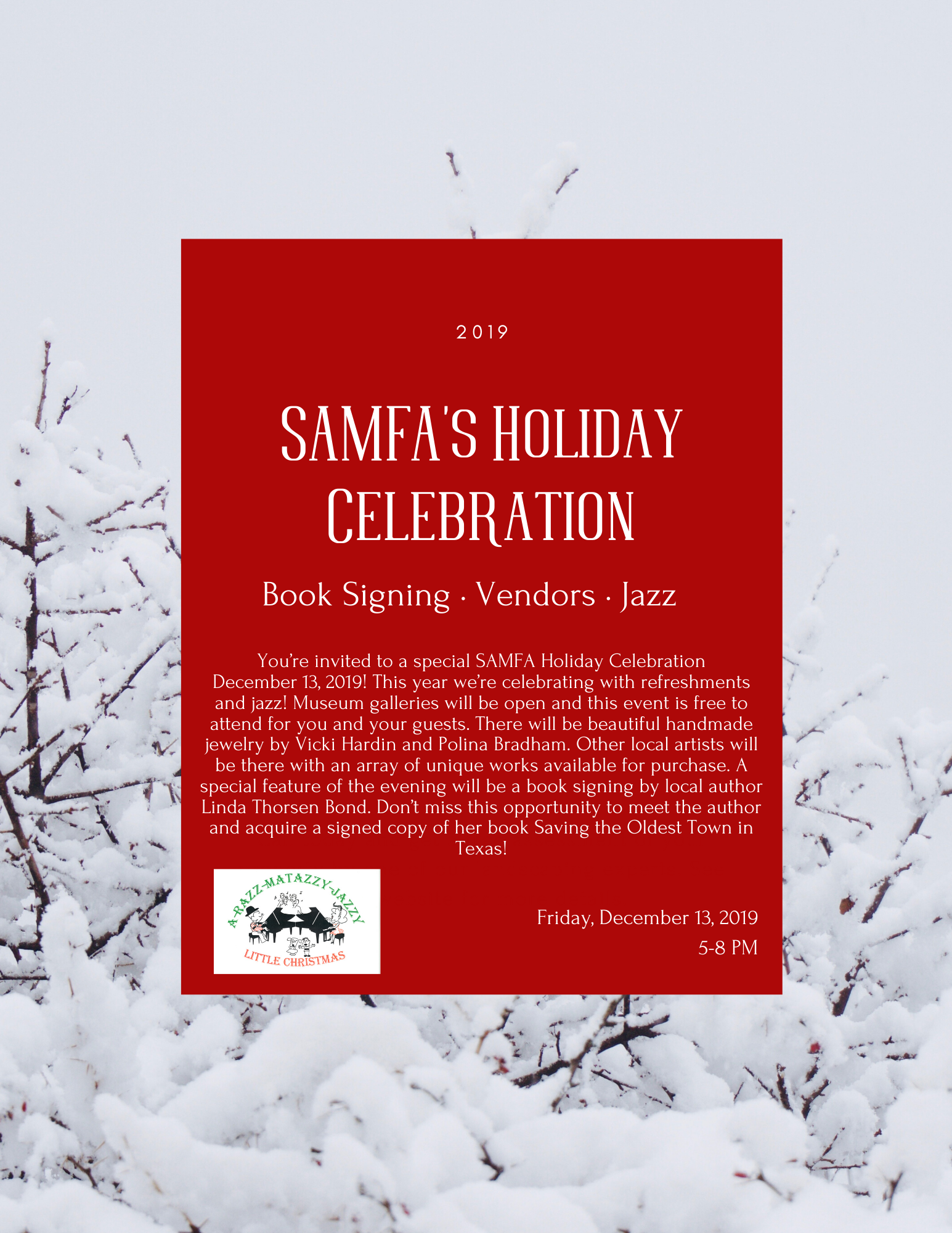 Come celebrate the holidays with SAMFA
Friday, December 13, 2018 5:00-8:00 pm
San Angelo Museum of Fine Arts in the museum's meeting room.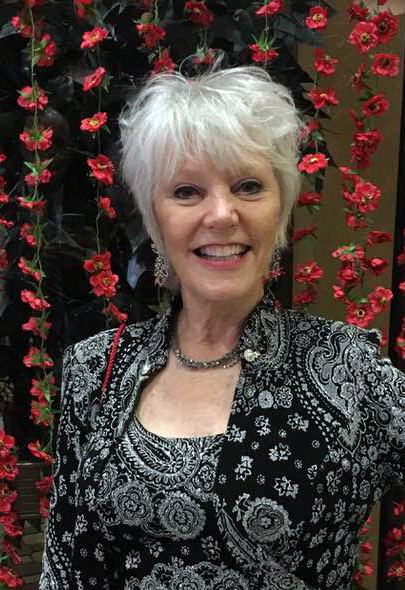 San Angelo resident Dr. Linda Thorsen Bond will be signing copies of her book, Saving the Oldest Town in Texas. The novel is based on Col. Benjamin Wettermark, who emptied his own bank before skipping town in 1903, leaving his wife, children, and a Nacogdoches mansion behind. The search for the former East Texas mayor turned most wanted man in America made headlines in every newspaper across the nation, as he broke not only the economy of the Oldest Town in Texas, but the hearts of his family.
Wettermark's story is woven with a modern day tale of the restoration of a crumbling mansion. The book is published by Texas A&M Press and Stephen F. Austin State University Press. It was also featured in the Houston Chronicle. A signed copy of the novel is the perfect gift for every Texas history lover.

All of the galleries will be open and this event is FREE to attend for everyone. For more information please call 325-653-3333

Artists
Marsalis Mahome, born and raised in San Antonio, grew up wanting to be an artist! He moved to San Angelo in 2012 to begin his college career at Angelo State University. There he specialized in drawing and painting, earning his BFA in 2016. His style of art focuses on portraiture, events, or illustrations of issues in society. Of course, he loves to draw so we are excited to announce that in addition to showcasing his work, he will also be doing portraits of visitors for $15.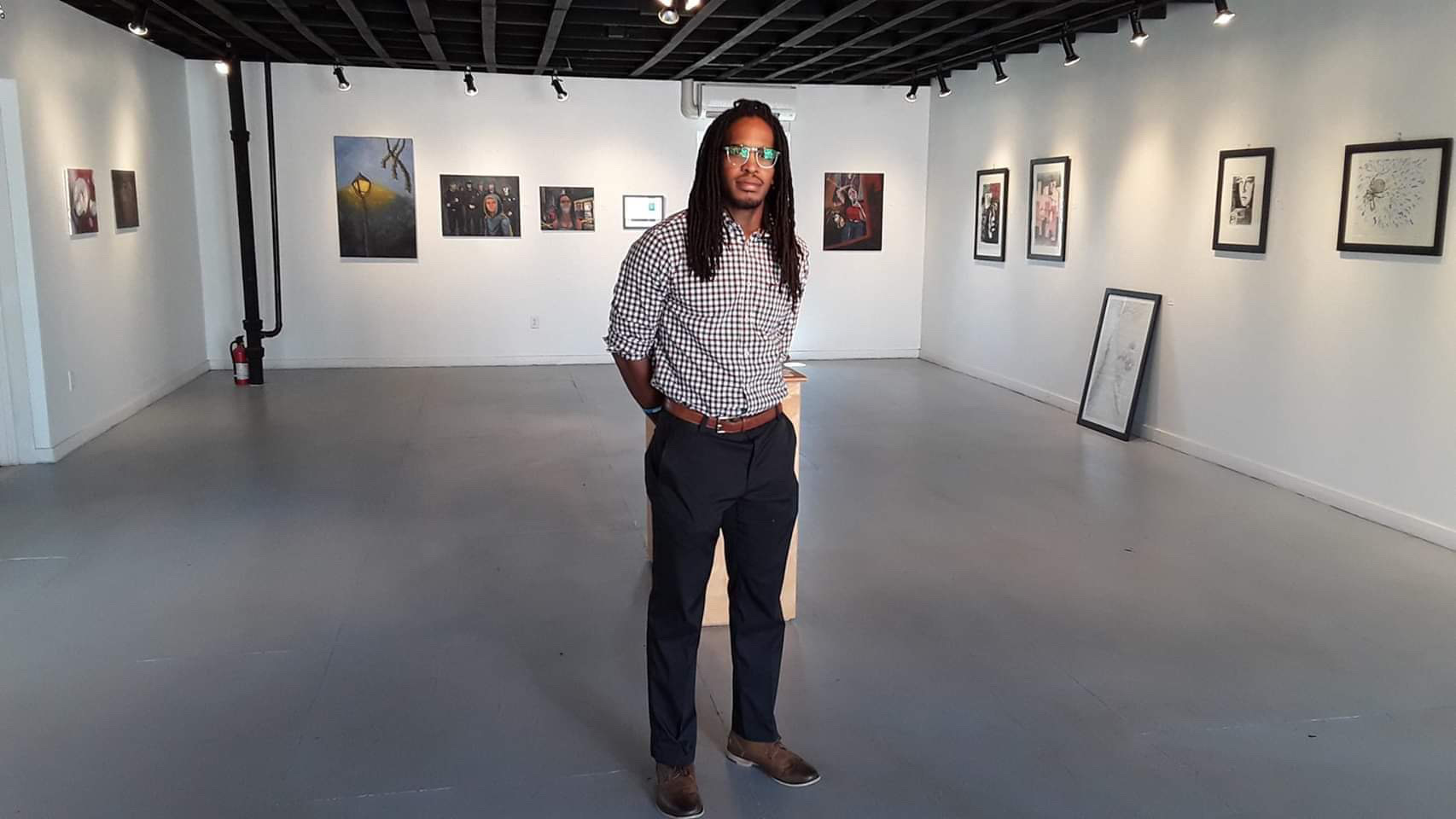 Shaydee Watson is a local artist who has lived in San Angelo for 15 years. Her artwork, which she refers to as "littles," is created in a 2 inch square canvas. These small works are filled with imagery using dots . . . the tiniest little dots, some as small as a grain of sand. Each of her pieces is an original work of art, framed, and under glass ready for their new home.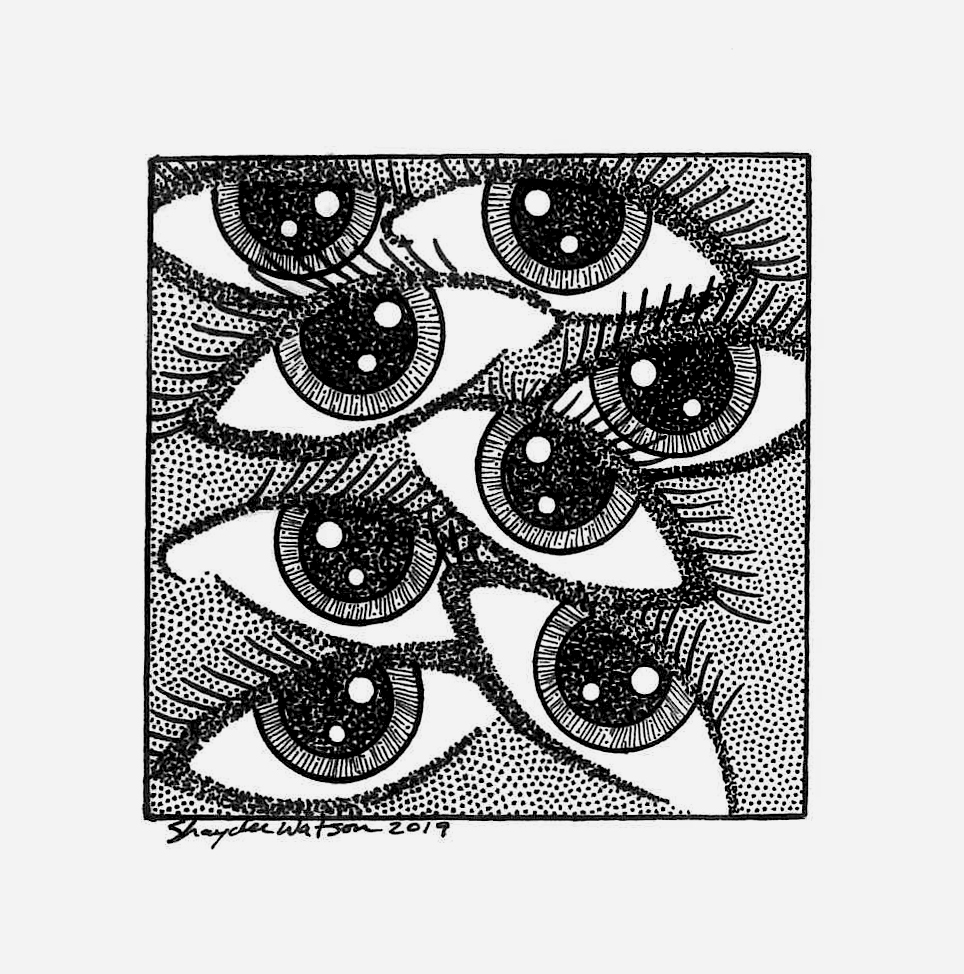 Polina Bradham creates with quality material, paying homage to the natural stones and materials used. Channeling the energy and attributes of these materials, Polina's handmade adornments become a work of art with style and intention. These one of a kind items are the perfect gift.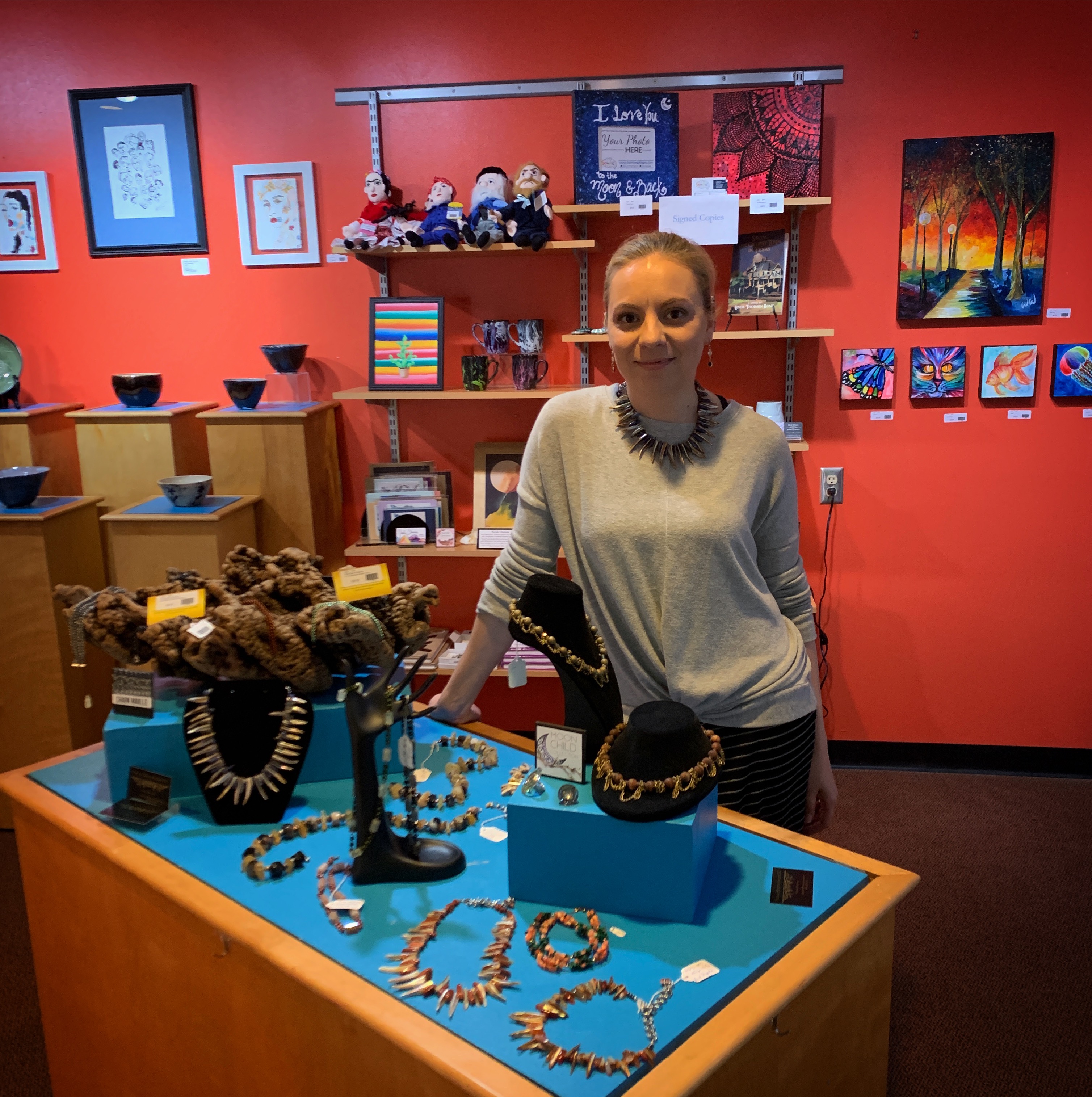 Blanca Hernandez Clayson is an Angelo State University graduate with a B.F.A in Studio Art concentrating in Graphic Design. She works as a Graphic Designer for the the San Angelo Musuem of Fine Arts. Her artwork depicts blind contour style lines in ink and watercolor to create colorful and expressive portraits, illustrations, and greeting cards.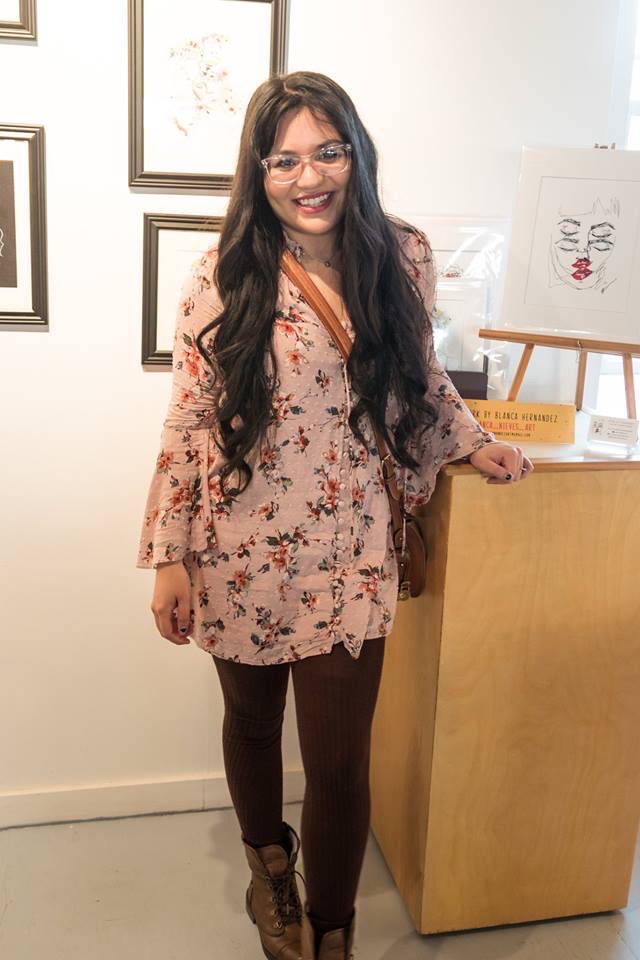 Vicki Hardin is a ceramic artist, brush maker and jewelry designer, who lives and maintains a studio at the Chicken Farm Art Center in San Angelo, Texas. She earned a BA from Angelo State University and continued her study of ceramics through Texas Tech University. Her work is shown nationally and has been included in numerous exhibitions. She has taught workshops across the county including at Penland School of Crafts.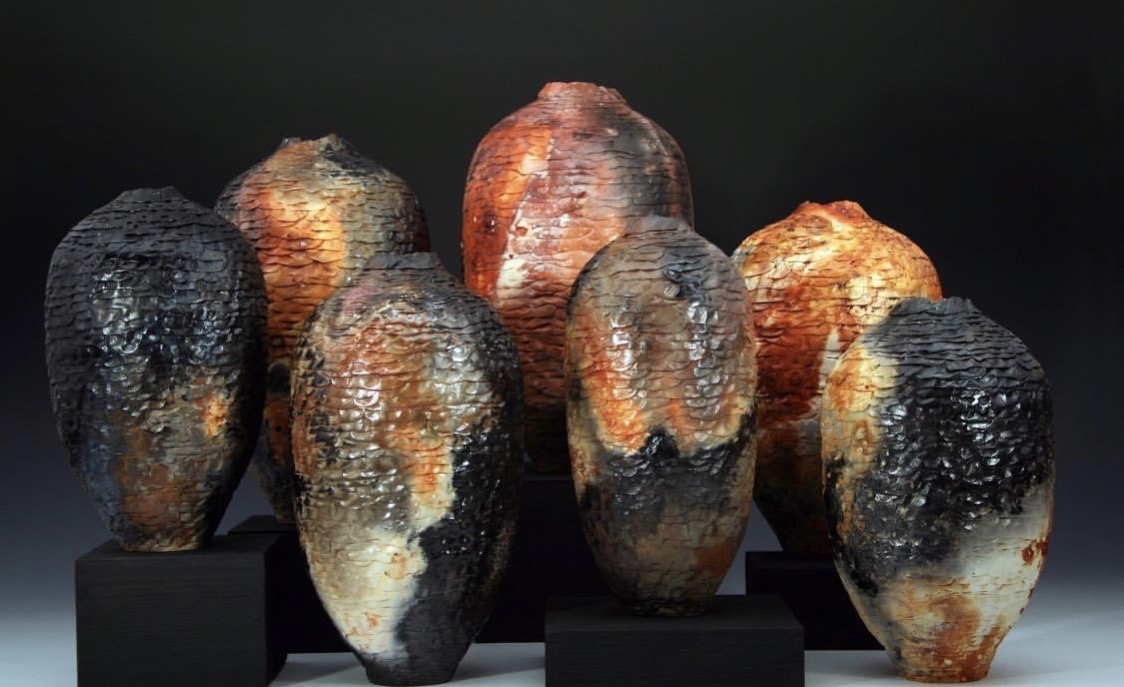 Chandra Satterwhite is a proud member of the community, serving the Concho Valley through Clownin' Around, a business she has helmed for over a decade. Chandra studied art at Angelo State, specializing in ceramics, with a concentration in mathematics and psychology—the principles behind these fields resonating strongly within her work. All of her work boils down to thematic ideas of art communicating with the natural, ecological world.